Let's talk design. It is a very important subject that touches every cornerstone of a game. We wanted to show the visible design work that was accomplished during the development of Suzerain. Check out the image!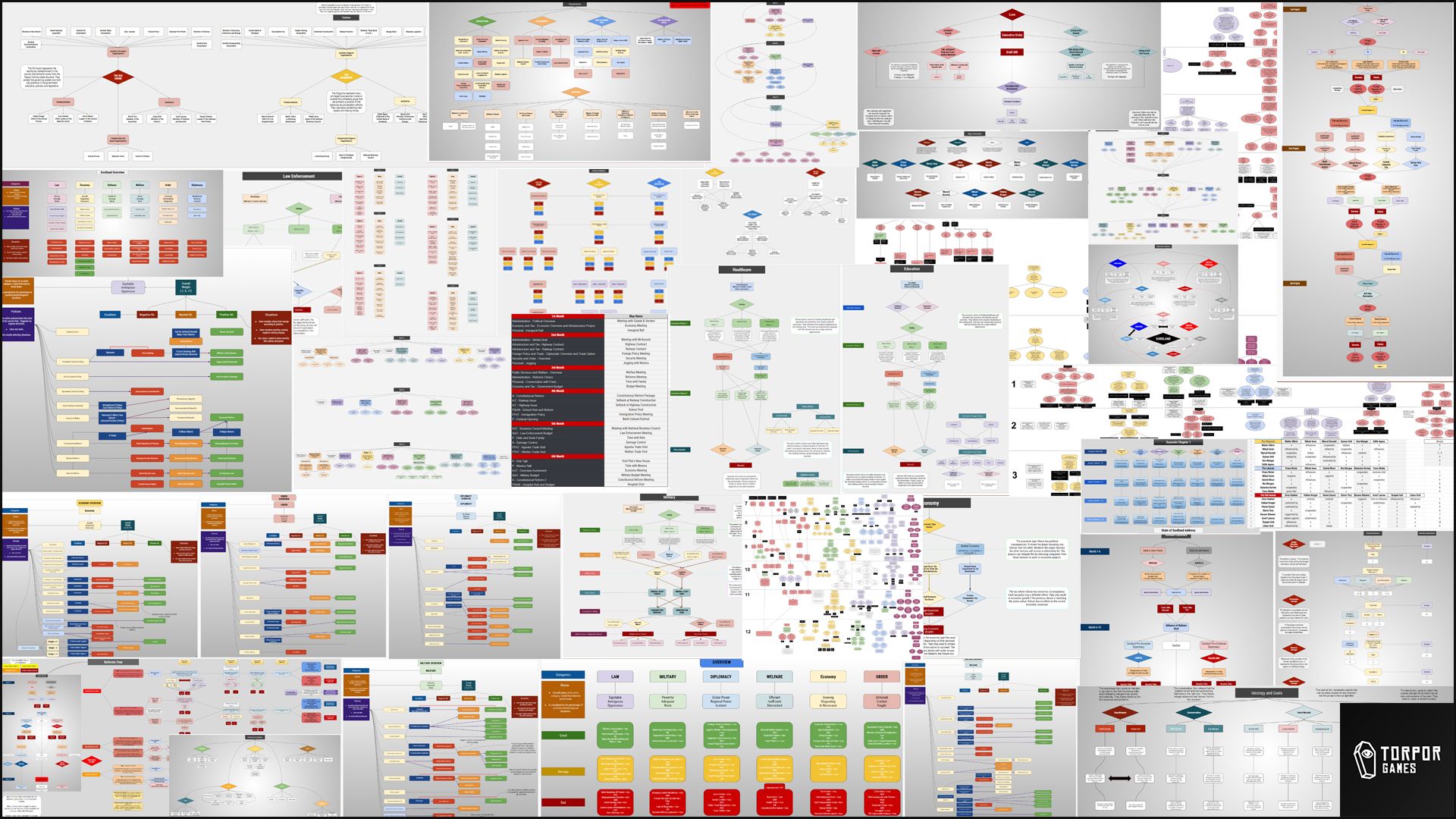 Every diagram you can see in the image is actually fullscreen sized but we had to scale them all down to fit them in one image. Thanks to our feedback and test driven game development, we were constantly able to iterate and refine on our game design.
The core idea is that every part of the game has to be interesting, balanced and thought through while also making sense to any player experiencing the design implications through their own choices.
One can also see how many of these diagrams are branching. As we have declared many times before, our choice's matter approach and allowing the player a plausible range of options in the story is our core goal.
Most of our design work is complete but there are a few elements that still need more time in order to be fleshed out more. Keep an eye out for a new team member introduction next week!
#gamedev #design #indiedev #narrative #political #government #gamedesign #berlin #Suzerain #adventure #TorporGames #gamesforchange #seriousgame #rpg #roleplaying #game #videogame #diagram #choicesmatter