What is Legion Hearts?
Legion Hearts is a tactical RPG blending turn-based autochess battles with rogue-lite deckbuilding. Resurrect and customize hundreds of fallen heroes from every epoch of history to build your very own army deck and test your battle strategy in the story-driven single-player campaign or take the fight online.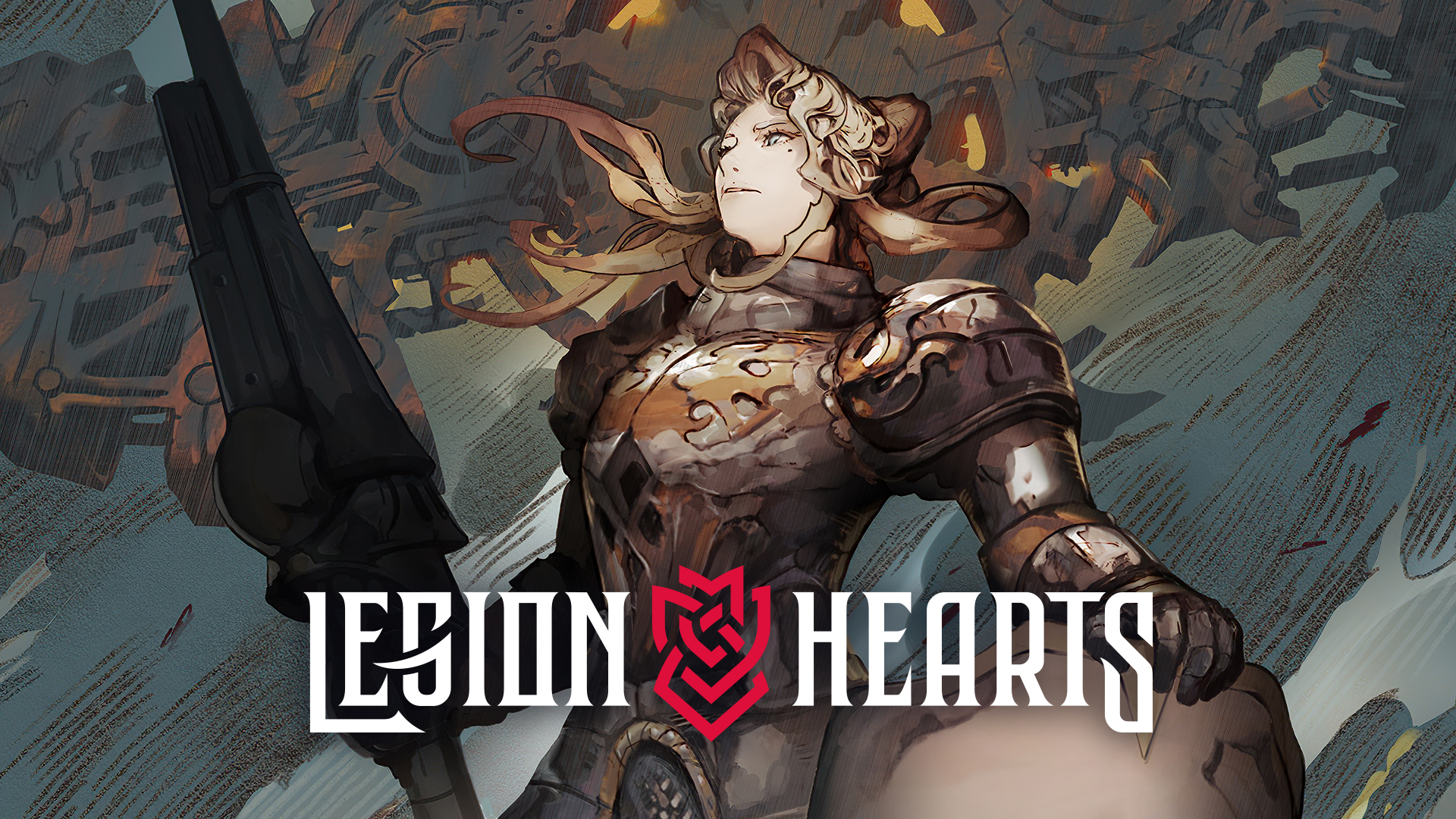 Loosely based on Norse mythology, you play as a rogue Valkyrie and must travel to eight unique worlds to assemble your forces and overthrow the tyrannical gods. Will you stand the test of time?
How to Play
To play, sign up to our newsletter and enter the password on the Play page to download the test build. There's no need to install anything - simply open the Legion Hearts executable from the extracted folder. It's PC only at the moment – we'll start to include Mac and Mobile versions later this year.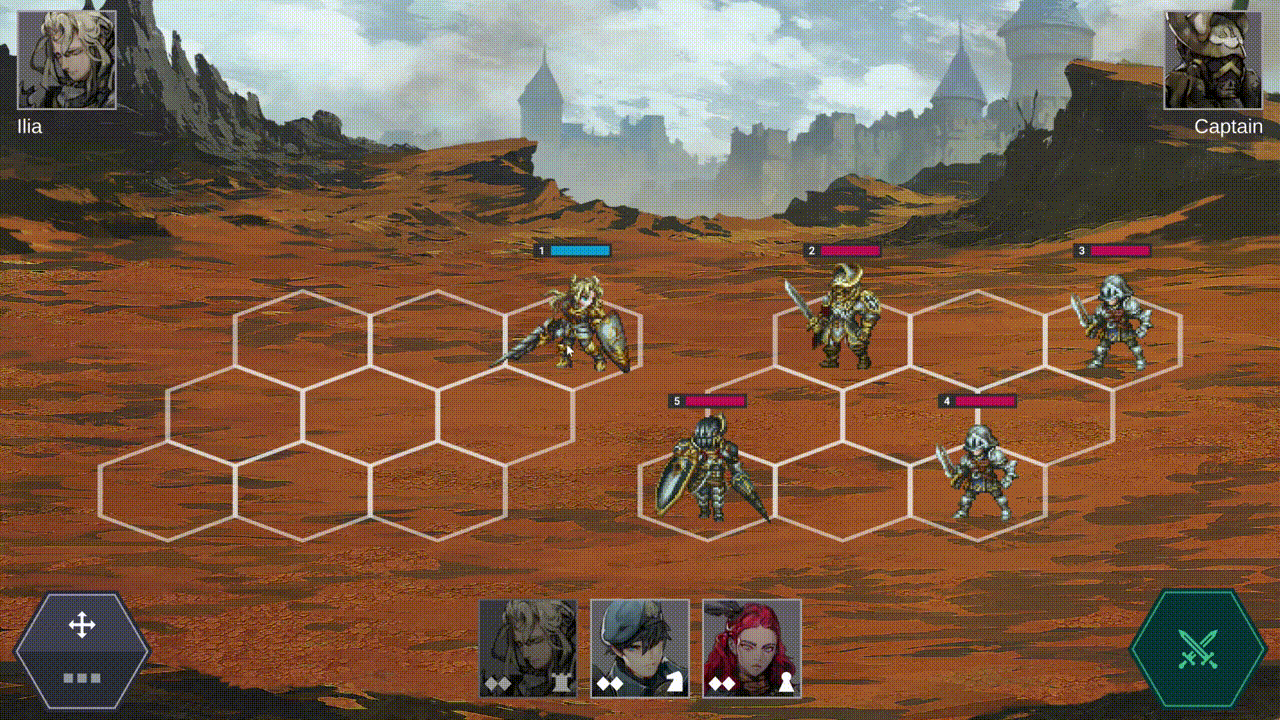 We know it's a bit of a hoop to get through, but this is pre-alpha software - we want to make sure you know what you're getting into before downloading the prototype! Once we have more polished builds, we'll start to make them more easily accessible. Now, here's what's in the demo:
Test Campaign
This build contains our very first campaign to test out all the new systems. Here, you'll have to fight a series of battles while trying to build up a strong team to defeat the final boss. Can you make it all the way to the end?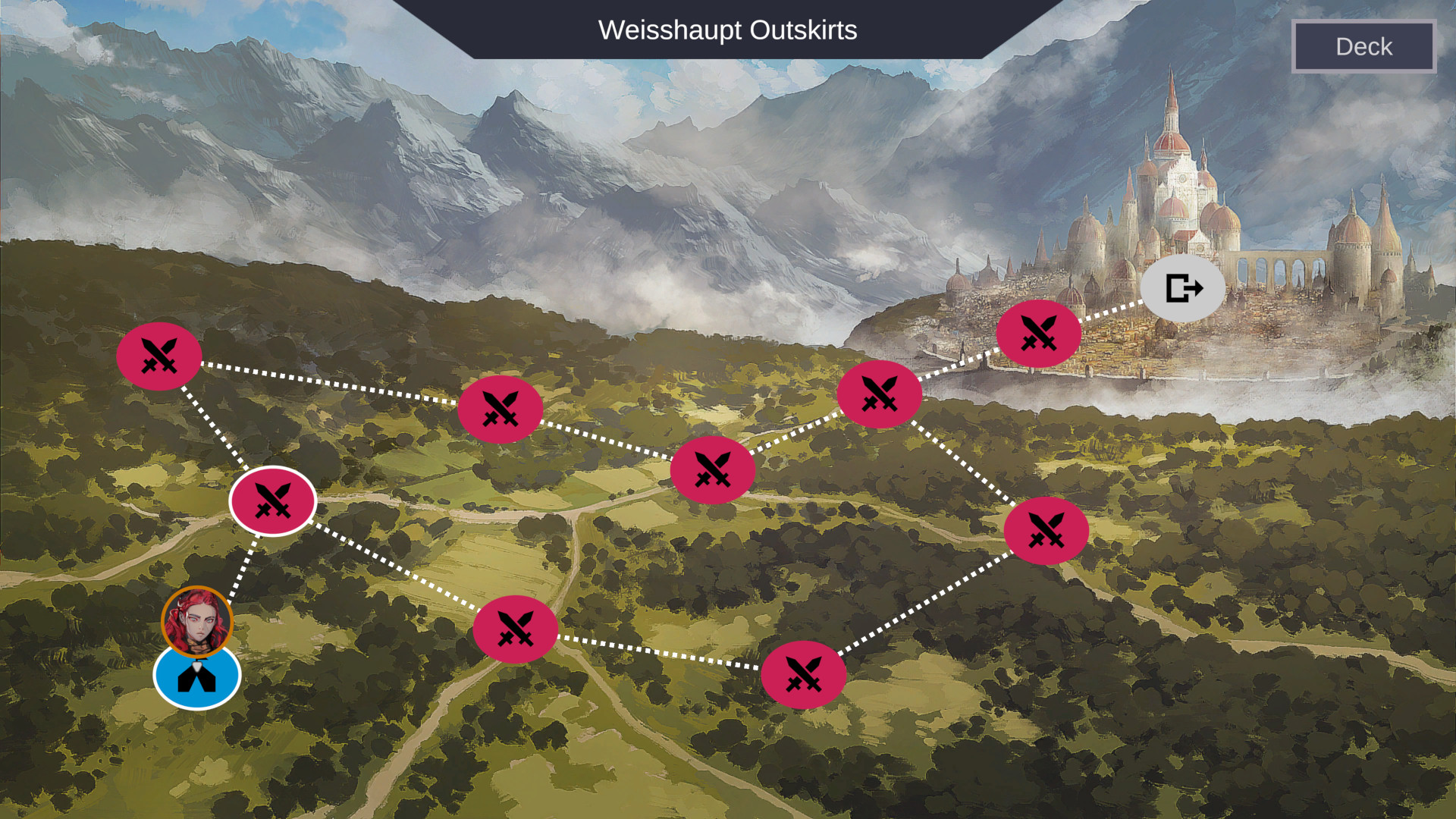 You'll start the campaign with only a small amount of units. But at the end of each battle, you will be able select an additional unit from your deck to add to your hand.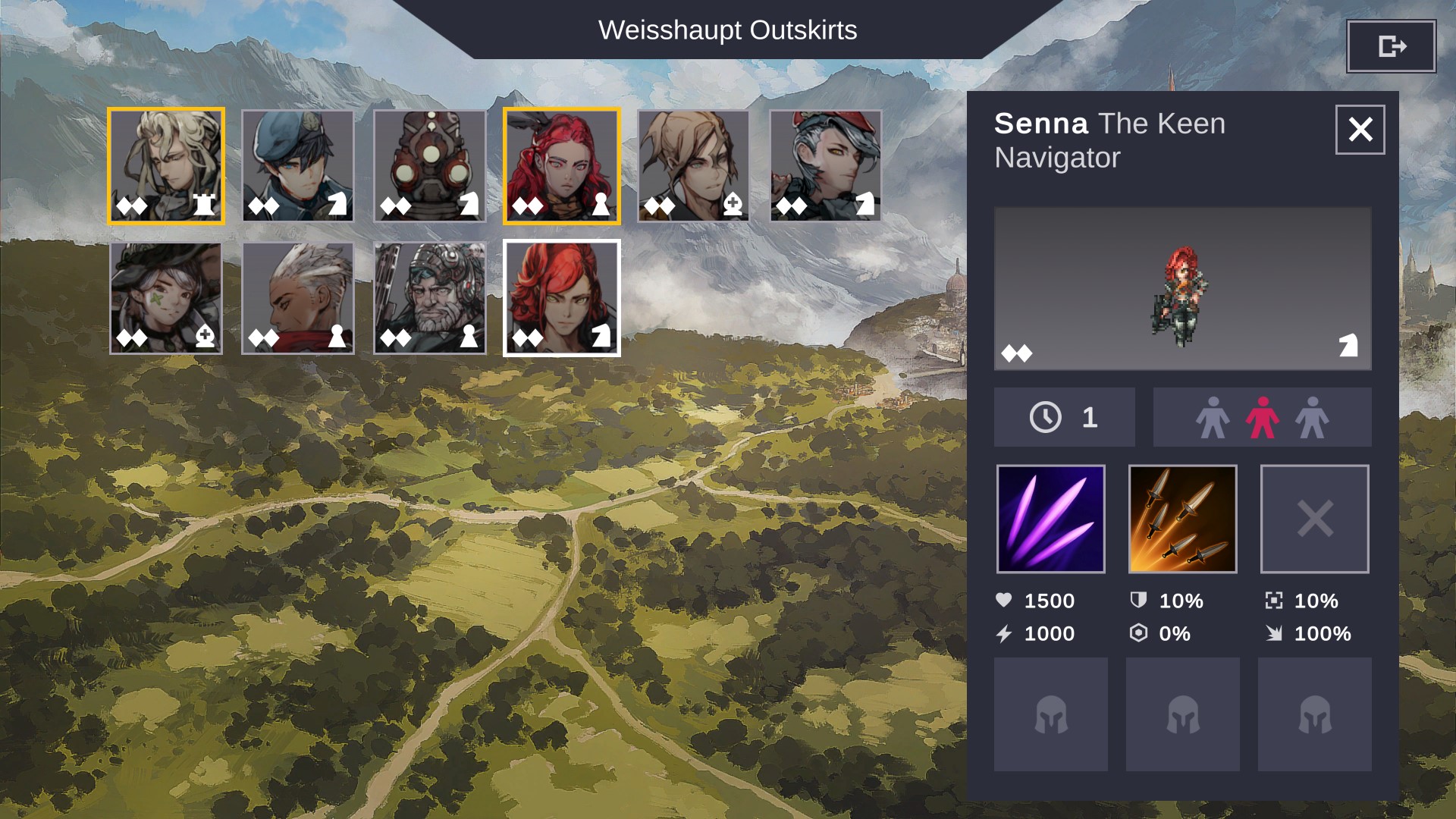 Make sure to check out your deck before you start to see what units you can draw and possible synergies you could build. Sometimes, conserving a unit for later might be the best choice!
Random Battles
You can also try your hand at random battles to get familiar with the mechanic and all the new units we added in this build.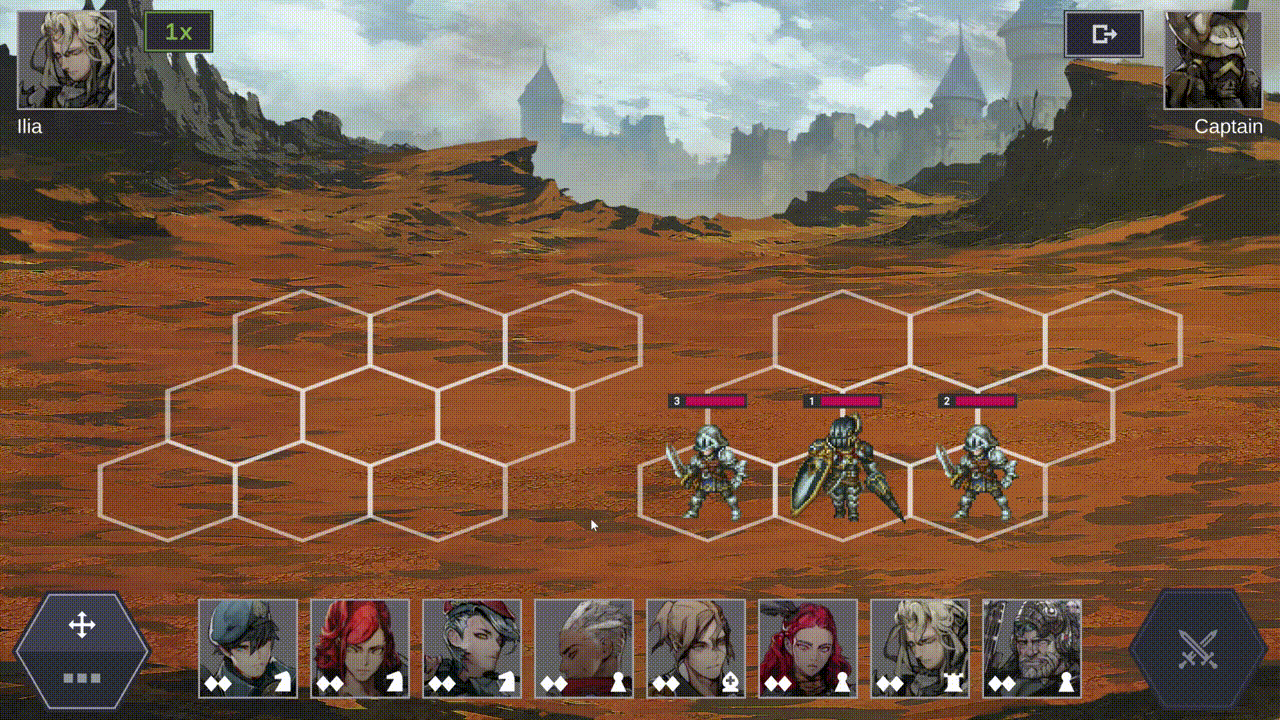 As the name suggests, the setup is entirely random and might not provide the most balanced encounters! But you can always reroll combat by pressing R.
Manual
The game currently lacks any sort of tutorial, so consider checking out our gameplay preview to get a rough idea of what it's about if this is your first time seeing the game.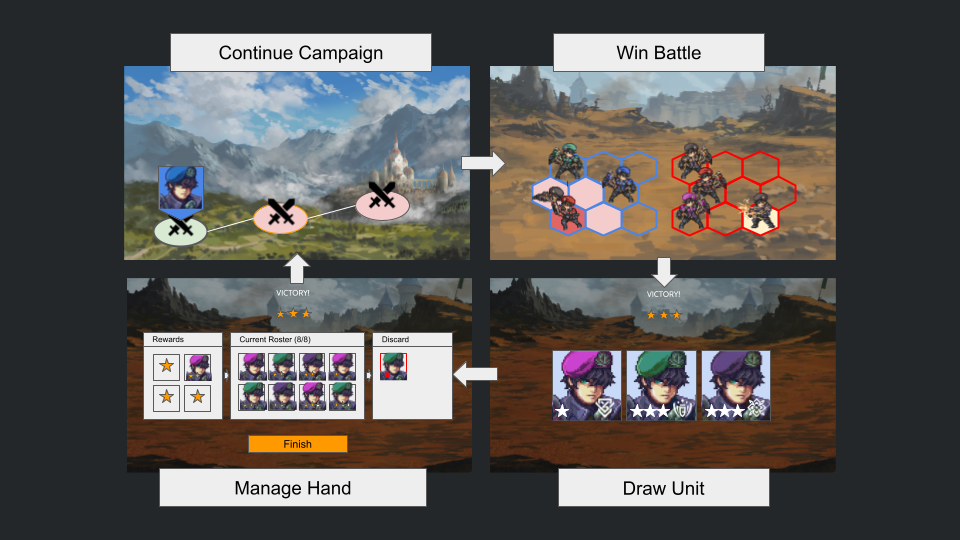 We also put together a small tutorial PDF here explaining the most important UI bits. But if you're stuck, feel free to jump into our Reddit or Discord to see what other players did.
Feedback
And that's the news! If you have any feedback you'd like to share even at this early stage or report a bug, consider joining the community! We're always happy to see someone new.

Also, a word of thanks for reading along until now - this is a big milestone for us and we're really excited to reach it. Until next time!