I drove 3 hours to pick up that first VR headset.
VR was very much in the middle of the 'trough of disillusionment' that pundits had been speculating about for a while – but I had some spare cash, and an ultramarathon I needed to rest for. What better way to stop my incessant running addiction than to transport myself into various virtual worlds for hours at a time in the run up to the race? (This was how I justified the purchase to my wife anyway). However shops didn't really stock 'VR' on the shelves so it took an extended trip to go and find a store that had 'it' (I wasn't patient enough for Amazon).
Getting out the car a year ago last October – practically shaking with excitement at the prospect of trying this 'Virtual Reality' I remember ripping too forcefully at the HTC Vive packaging and ruining the pristine black box with my eagerness to get it on my head and me off to strange new worlds.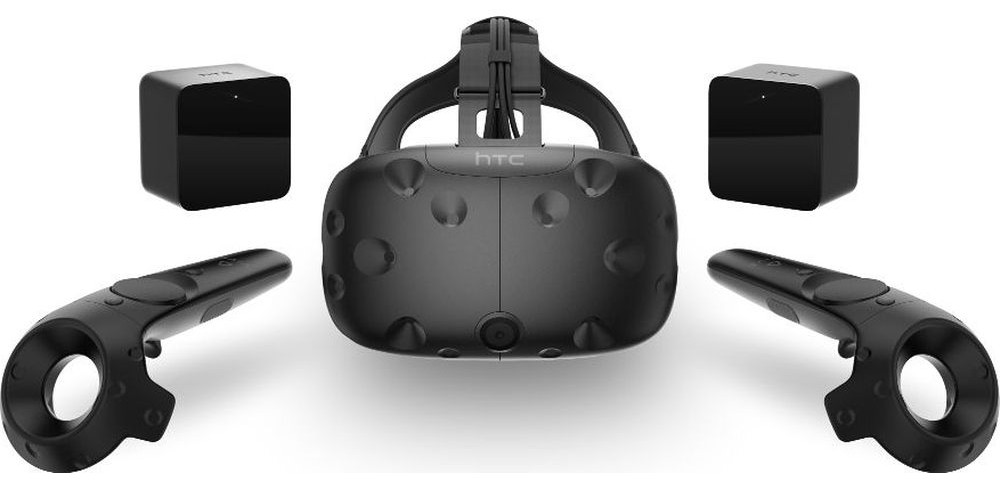 From the first moment I slipped the headset on – I was hooked.
Be it throttling robots, stabbing zombies, breaking my living rooms light fittings (that last one was an accident) – every second of my early experience with VR was like the smooth black headset was grafting itself more and more onto my skull. The killer moment? Surprisingly it wasn't sitting on the bridge of the starship Enterprise, but actually seeing my wife's jaw drop as she flew over our local neighborhood in Google Maps for the first time.
If my non-techy, non-gamy, 'normal person' of a wife was as blown away by the tech as I was – maybe this thing had legs?
Over the next few weeks (up until the painful recovery period where I couldn't walk after winning the ultra race that had been used as an excuse to kick this all off…) I flew starfighters, was a gunslinger, raced on famous circuits around the world, walked on Mars – I occupied just about any 'space' that a human body could – because the creators out there in VR are amazing – and the experiences I found I could play with were incredible.
I wanted more though.
I wanted my own place – my own space where the sky could be whatever colour I wanted it to be or where I could be petting a dinosaur one minute and being hunted by it the next. Clearly it was possible – how did all these games and experiences get made in the first place? After some Google-foo, it became apparent. I had to learn how to make a game.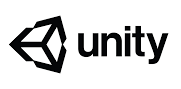 I went through probably the same experience that all budding Indie designers go through. Unity or Unreal? OK… Unity… now what should be in the 'game' (inverted commas because at this point I had no intention of making anything 'game-y')… Assets… Ok – Asset store? Maybe? 3d design software: even better! Blender downloaded… Wow – this is expansive… Blender course, Unity course, Blender Course, Unity Course… Sound effects? Coding? Ok…. Audacity, and Visual Studio… More courses… courses… courses………
Over Winter of 2017/2018 I spent every spare minute hunched over my computer in the corner of the dining room (Dining room? Why yes – if you take the table out – it had the largest play-space for VR! Sorry again wife…) I saw that advert that all budding game designers watching videos on YouTube see probably several thousand times; you know it if you know it - the one: 'Coding your own game? It's easy with…'. By January I had made 'Lee and Laura Land' versions 1.0, 2.0 and was well into planning 3.0… each of them a slightly more immersive version of a crazy place that lived only in my head: until now.
February and '3.0' came and this is when things got much more interesting. I'd decided if I was ever going to learn how to make things truly immersive, I needed to make something that was as close as possible to the real world. Whilst some would say I have a wild imagination, this is probably where it failed a little… I looked around my computer screen and decided the best way to do this would be to recreate the kitchen/dining room I was sat in. Yes. A virtual version of the room I was in.
This actually had more benefits that it might seem. The aim was to pull on the headset and be able to interact with the virtual room in all the same ways you can in 'real space' – or 'meat space' as I had learned it was called in 'the biz' by this point. How do you make pulling a drawer open realistic? What about capturing the reality of a gas stove and the noise and size of flame increasing and decreasing as you turn the knob? How about an interactive computer inside – exactly where the real computer is sat? I spent weeks recreating a virtual version of the real world to the point I could pull on the headset and be sat in exactly the same place I was in meat-space, but in virtual-space. Not particularly entertaining – but a fascinating experience.
That was until the glass…
I made all the glass in the 'game', and all the other objects about as destructible as they could be – and as soon as I did this – just about all my wife and I's friends and family seemed to take an odd delight in entering the virtual world and smashing everything they could (with one exception… one friend of ours went in and starting tidying up the virtual room… not quite sure to this day what that said about her…!) After adding some firearms to the world – and a wooded space with some 'enemies' to shoot at out the back – it because much more entertaining. But still for sure: not a game.
Creating a sellable game was not on my mind at this point. Playing with mechanics and creating some unique experiences was. In VR it comes naturally to place the player in a 'humanoid' body – we generally have a head and two hands (controllers) so why not? I'd been experimenting all along with breaking these rules, and one of these experiments was proving quite interesting. I'd created a beautiful canyon environment during one of the recent courses I'd been following and I started to try to imagine using some kind odd mechanic I could cross the canyon in a way that I couldn't as a human. Some way to experience the epic feeling of looking down at a fast flowing river beneath my feet and getting that 'breathtaken' feeling you can get in this kind of environment. So I sat down over Easter of 2018, and locked myself away from Good Friday to Easter Monday to creat what would become the prototype of 'People Cu3ed'.
It was too big – it was clunky – it was awkward – and I'm told the sense of humour in the basic audio recordings 'crossed the line', but it was something that after a dinner party a few friends started playing competitively against each other – and it dawned on a few of us there – it could become 'something'.
I threw some early levels together (that in some form are in the game still today – just highly modified), and gathered some close friends to test. They did – and even without a beer or 3 to help – seemed thoroughly entertained! This small core group eventually came on board to help by lending their voices to the characters, and with some of the other audio work in the game. We brought in music by the brilliant audio producer 'Marma Music' as a soundtrack for the game and my wife became a sounding board and co-designer for some of the levels. So as the weather outside heated up through spring of 2018 – bit by bit, we produced the mechanics and the assets for People Cu3ed.
(Matt and Cathy – voices for 'Becky' and 'The Twins' posing for a photo)
Slowly at first, but with increasing pace, we'd build a level – test it, rebuild it – share it with a wider group of people (usually from the close-knit running community in Peterborough where we're based), rebuild it and test it again until it got to the point where we realised we had something substantial enough to announce at the start of summer 2018. I decided to try to combine 2 of the 3 loves in my life (those being my wife, VR and running) during the launch process and had the company I'd founded 'sponsor' my entry into another 24 hour ultramarathon (below Laura models one of the 'People Cu3ed' running vests we had made for it).
We ran a competition to give away a VR headset and a copy of the game to anyone who would guess how far I would run during the race, and as I've been lucky enough to do fairly well in the ultramarathons I've competed in, the guesses came in very high… All the way back in November I'd won the race that kicked this all off with 121.3 miles run in 24 hours – guesses for this new competition came in around that level – but I'd forgotten one critical thing…
I'd spent the last 9 months intensively learning how to make games… not actually doing much running…
The event went as I should have been able to predict. After 13 hours on my feet and only sixty odd miles run I had to pull out. Embarrassed, and realising if I really wanted to publish a game I needed to temporarily give up on the running and focus on getting the game done, I pulled out of the future races I had booked, and pacing at my local half marathon, and in what was now my new office (we'd also just moved house…) actually did lock myself away and got on with the game.
By this point we'd publicized that we'd have a demo out in September and the finished game out by November – and as everyone knows – the later in November you leave your game release, the worse off you are as you start to compete with the big boys in the run up to Christmas. We'd successfully built the game to run on all three of the main PC-VR formats (Windows MR, Rift and Vive), but the demo, but unfortunately having a playable Unity build and having a demo ready for the public proved to be an enormous leap – and despite around 5 large last minute up-dates, by the time the demo came out – honestly: it wasn't what it should have been.
There were bugs, there was a lack of polish, but the other thing there was, was a real level of support from the VR community. The feedback we had from the 700-odd people who played the demo for us was fantastic. Each and every conversation we had, and email exchange or twitch chat was like gold dust – improvements being suggested, bugs being spotted – it helped immensely – and I can't thank enough those people willing to try the People Cu3ed demo and give direct feedback to us on what needed work and what was really working.
September and October were then a blur. The feedback was incorporated with the later levels that were still being built, and some significant pieces of work had to be carried out (like re-recording the audio). I did occasionally find that I'd caused more work than needed as some of the material had to be re-written to keep it on the right side of 'acceptable'… So for example I was advised by my wife to remove the some of the following lines from the game due to them being 'inappropriate':
Father Cube: This has to be the least exciting hole in the wall I have ever seen.
Mother Cube: Henry…
Father Cube: I'm just saying dear… it reminds me of how we met…
Mother Cube: Henry!
Oops.
I developed panda eyes as I rationed sleep to get the game ready for release. We squeezed as much as we could into the time we had – and actually kept ahead of schedule. We even found a use for the old 'Lee and Laura Land 3.0' and were able to use it as a background for showing off our 'Social Strategic View' in the marketing material for People Cu3ed:
Eventually we'd changed so much that the finished build really wasn't represented well by the demo so we took the decision to take it down (although there are a few copies still floating round I know!) All this ready for the launch today – as I write this: the 2nd of November.
It's been one 'heck' of a journey. The support from people like the small group of friends that helped build the game, the wider VR community, and especially my insanely loving and patient wife has been incredible – and I'm proud of the game we've made and been able to push out now via Steam and Viveport. I am sure that there are areas that people will still want to feedback on – and personally I welcome this. We've built the game with an extraordinary amount of feedback and I'll be happy to carry that on in line with players requests over the next few months as well. We already have something special lined up in-game for the Christmas season, so I hope that the 40 levels we've built will keep many of you entertained for as many hours as we've planned so you'll all be around to see what we have then for you.
So what's next for People Cu3ed and ultimately Whitway Studios?
Port and porting is what's on my mind. Port as a celebration for shipping today (I do like a fortified wine), and porting the game to as many other platforms as we can. We're making great progress with the Wave VR platform – that is Vive Focus, and this means that we should ready for Oculus Quest on release as well. PS-VR is an obvious target as well and we are making strides in that direction too. If we can, Oculus Go and the like are also on the plan – and I suspect we will be able to, but we'll see over the coming weeks where we get to with that.
Fortunately we also have a long pipeline of projects in mind as well, and 2019 will bring a whole new release for the studio – and something completely different for us. People Cu3ed was always going to be 'our first game', and we've learnt a lot about the game making process from it. People Cu3ed itself is great fun – and we're gonna take that learning and make something more ambitious 'for our next trick', bringing in external graphic artists and other key skills that will make this next game really shine.
So – for those of you that have made it this far – thanks for reading and I hope you get a chance to download and try People Cu3ed yourself. I'd love to hear what you think – and where you get stuck (I certainly have levels in it that I was not the best player at!). Please send your experiences and comments to us all over the social medias (just look for Whitway Studios), or directly to us at 'info@whitwaystudios.com'.
Happy People Cu3ed release day – and happy gaming!
Lee Whitton