Dear animal-freakshow-lovers,
Mr. Parrot, our host of the show, is always right. He promised two content updates in January, and guess what? We got it for you today! The brave participants of The Crackpet Show continue to explore Petopolis and now fight their way in Episode #14 to face another new boss - Wack-a-Ctopus!
Let's take a look at all new additions: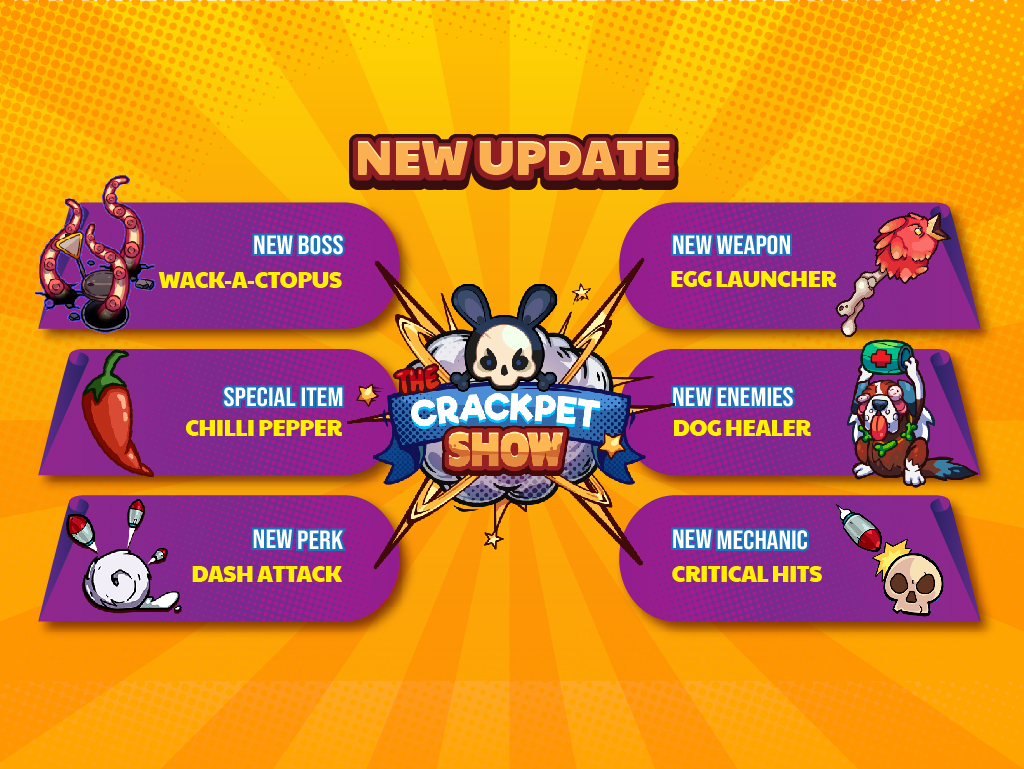 New weapon
Egg launcher - A double-edged gun… weapon that throws exploding eggs. Some of the eggs may hatch enemies, but that's a risk you have to be willing to take.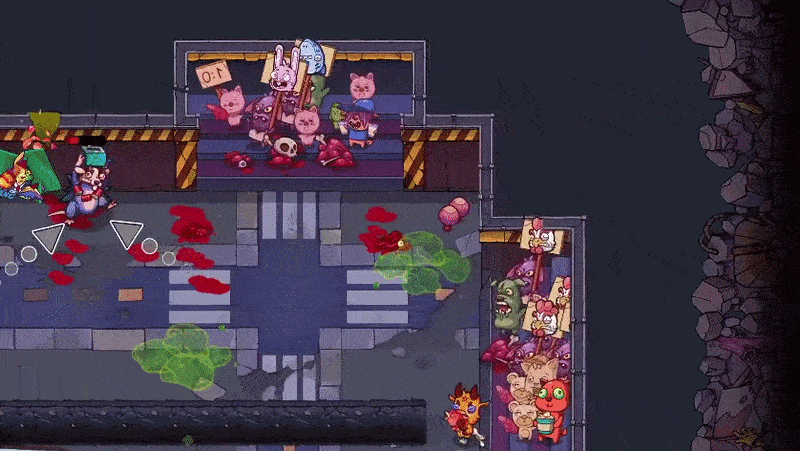 New perk
Dash Attack - While dashing, you shoot additional bullets to the sides.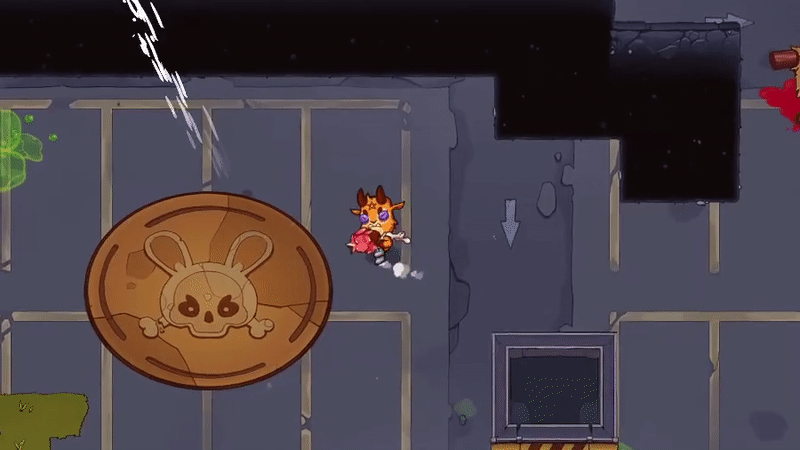 New special item
Chilli Pepper - Hot stuff, that generates a lava line, that damages enemies. Also makes your next toilet visit painful.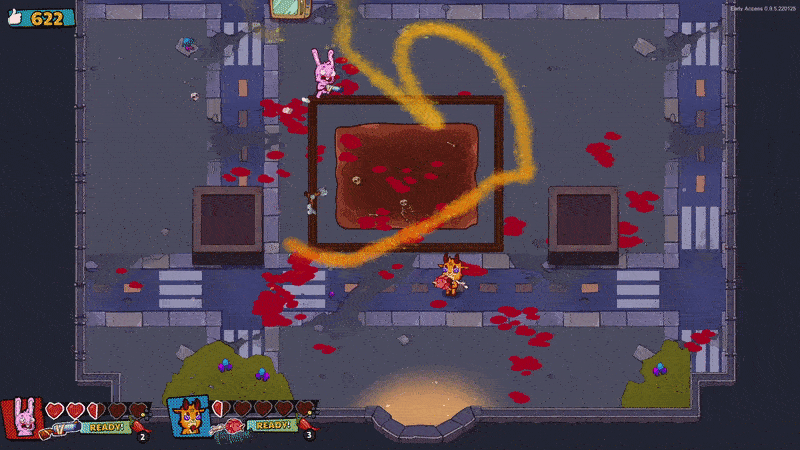 Read more in our detailed announcement: Store.steampowered.com