We've had this story for some odd years now, and it feels like it's only now becoming a reality, yet still so far. I'm calling it "The Cold Start". Not only is the story being told is a very different medium, but it's being told from the other side of the war, from the Legion's point of view.
Welcome to the 6th project. Its a little vague and disassociated, but it almost fits nicely.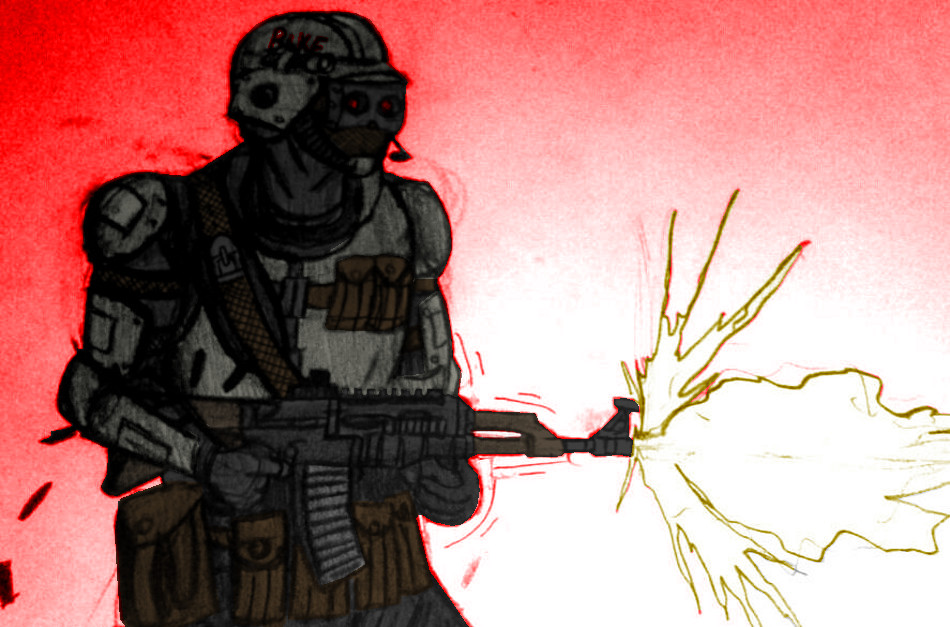 The story begins with Alec and Logan, two brothers caught up in a virtually never ending war. Their time has already been very limited: They are both very sick with an infestation called the Shroud.
They both end up under General Dreh's command as part of the Legion. It's a meager start, but that's how most things begin.
Recently we've begun development as a 2D project (As opposed to an FPS).
The move to 2D was a necessary one, with limits on time and manpower. Nevertheless, mock-ups and story seem to be filtering through nicely. With any luck we'll see something piece together, character by character, and hopefully some more color.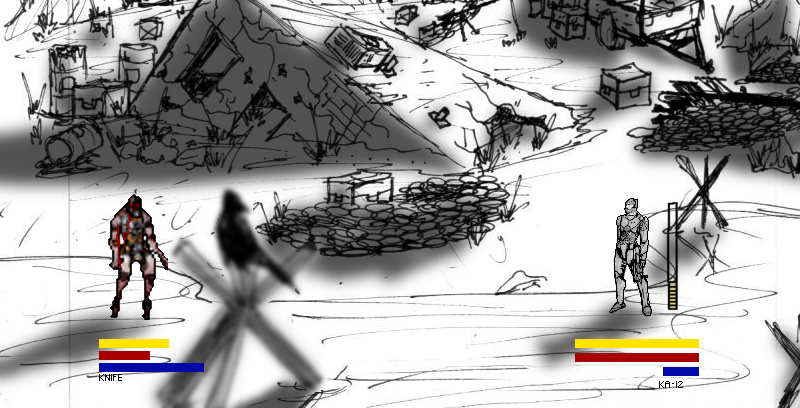 I'm excited to see all the things that have come together so far, even if it means having to give up on other dreams, for the time being.
With that note, I'm very motivated to make this dream a reality. Digital Reality. That's a thing right?
- Sine nomine