The Coin Game Free Limited Time Tech Demo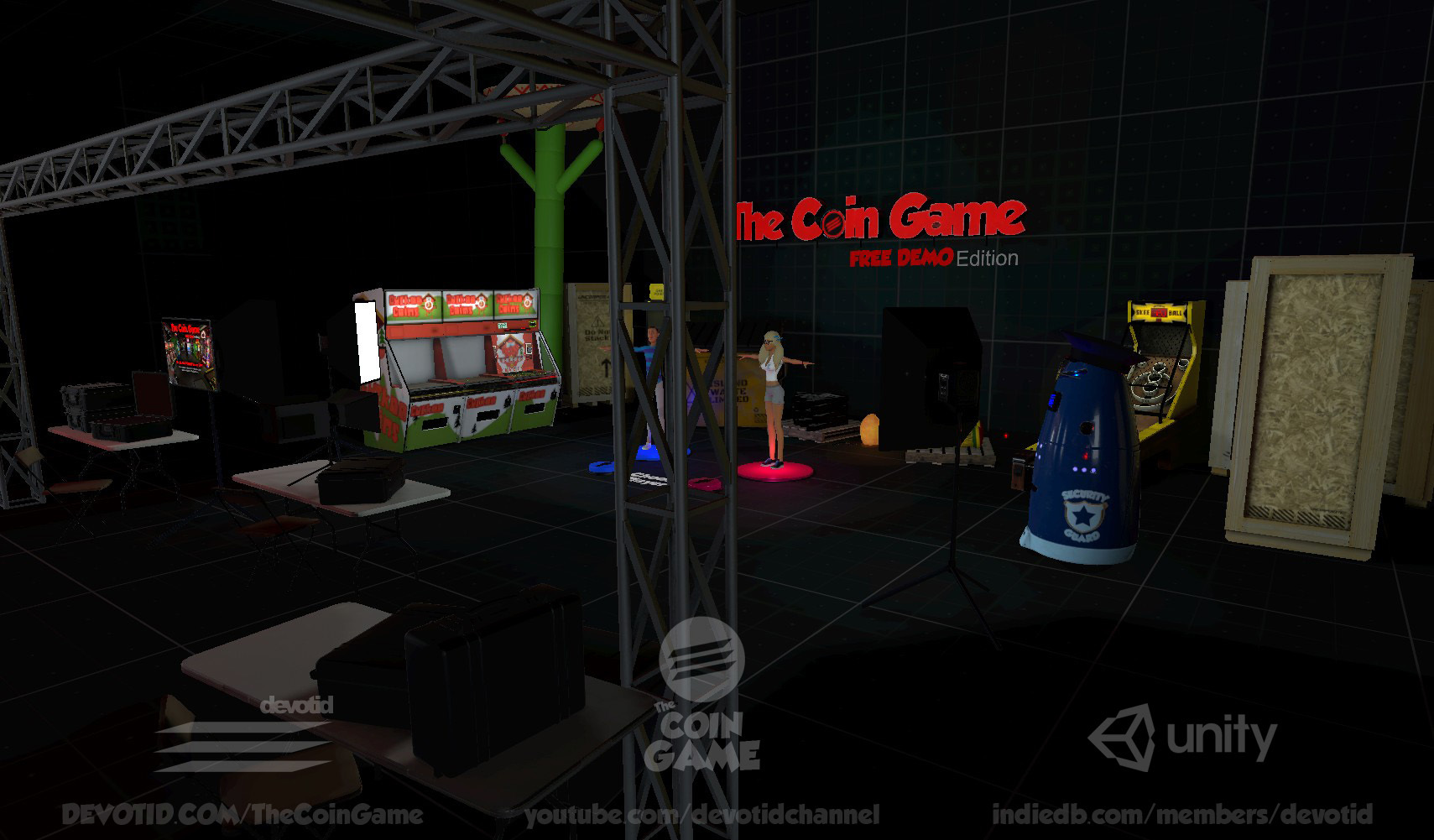 The Coin Game Free Limited Time Tech Demo
I have built a small "tech demo" that will be available for a limited time on The Coin Game Steam Store page. You will see a small Download Demo button on the bottom right hand side of the store page. I built a demo to give early arcade adventurers the chance to try a sample of the game before the full game drops on Feb 11th. Make sure to add us to your Steam Wishlist to get more info and be ready when it comes out.
The Demo includes limited test versions of the Cuckoo Coin Pusher and the all time classic SkeeBall. There is also a Ticket counter to tally up those wins. There is a few prizes laying around on the pallets to test your inventory system (Hold TAB for your smartwatch menu and Then center mouse wheel to cycle through the smartwatch menus 5 tabs until you get to the Backpack).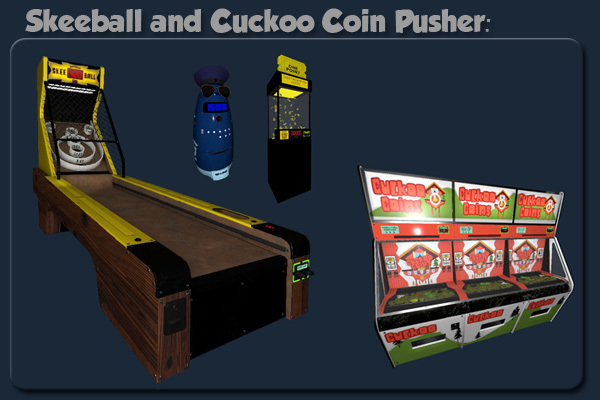 Feel free to throw some prizes around and get a feel for the player controller. F Key will pick up the current game object you are hovering (If it can go in your backpack). You can even shoot stuff with your rubber band pistol. Change right hand tools with 1, 2, 3 KEYS and cycle between a flashlight, Rubber Band Gun and your Players Card. You can also cycle the center mouse wheel to change tools when you are not in watch mode or at a machine.

The demo scene takes place during the final filming of the games trailer. So you are kind of in the way of everybody and the security guard will let you know. Who cares though.... you have tickets to win! Just club that rent a robot over the head with your flashlight and start winning some fidget spinners.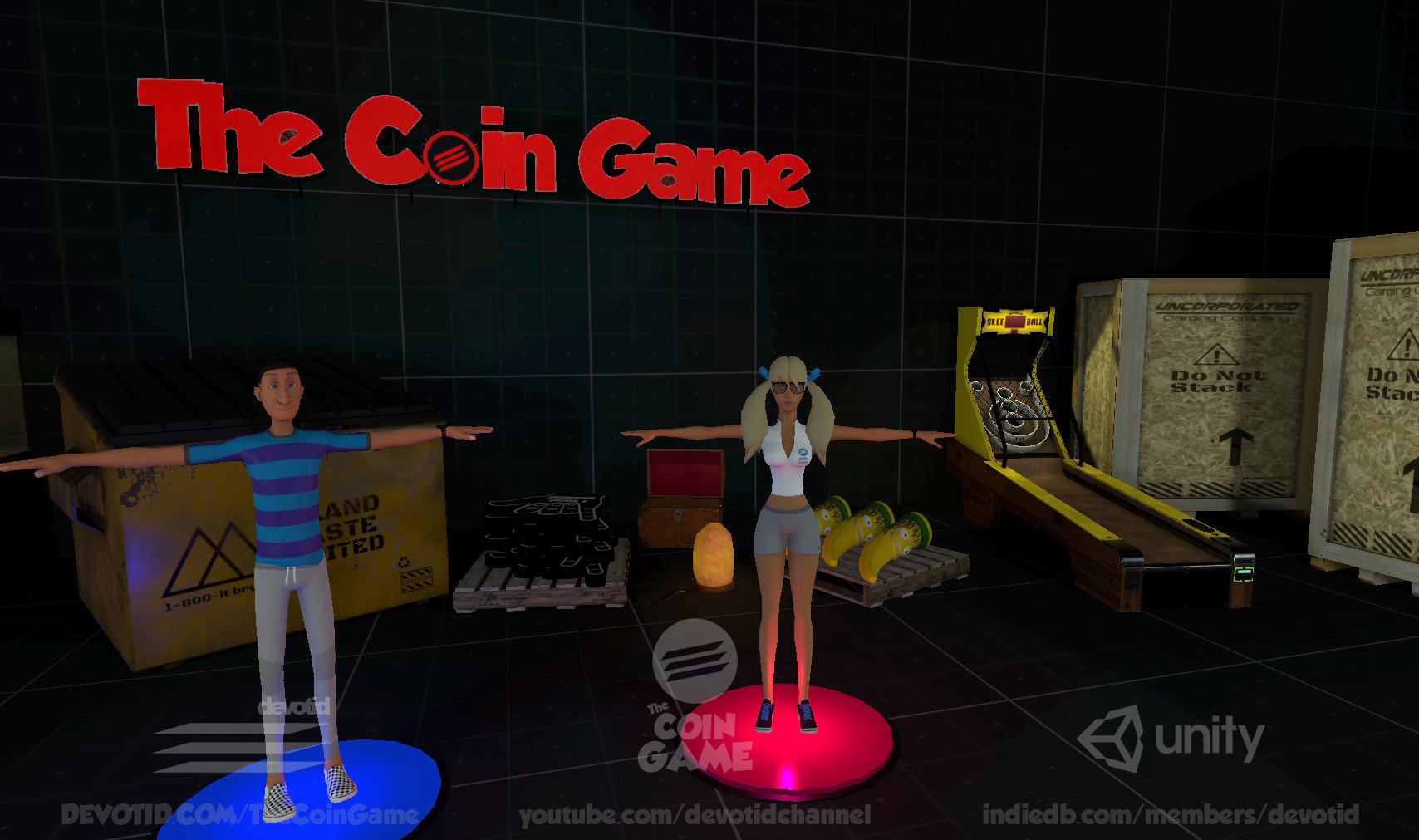 Here are some screenshots of the Limited Demo. It's out now! So what are you waiting for? Don't forget to add us to your wishlist.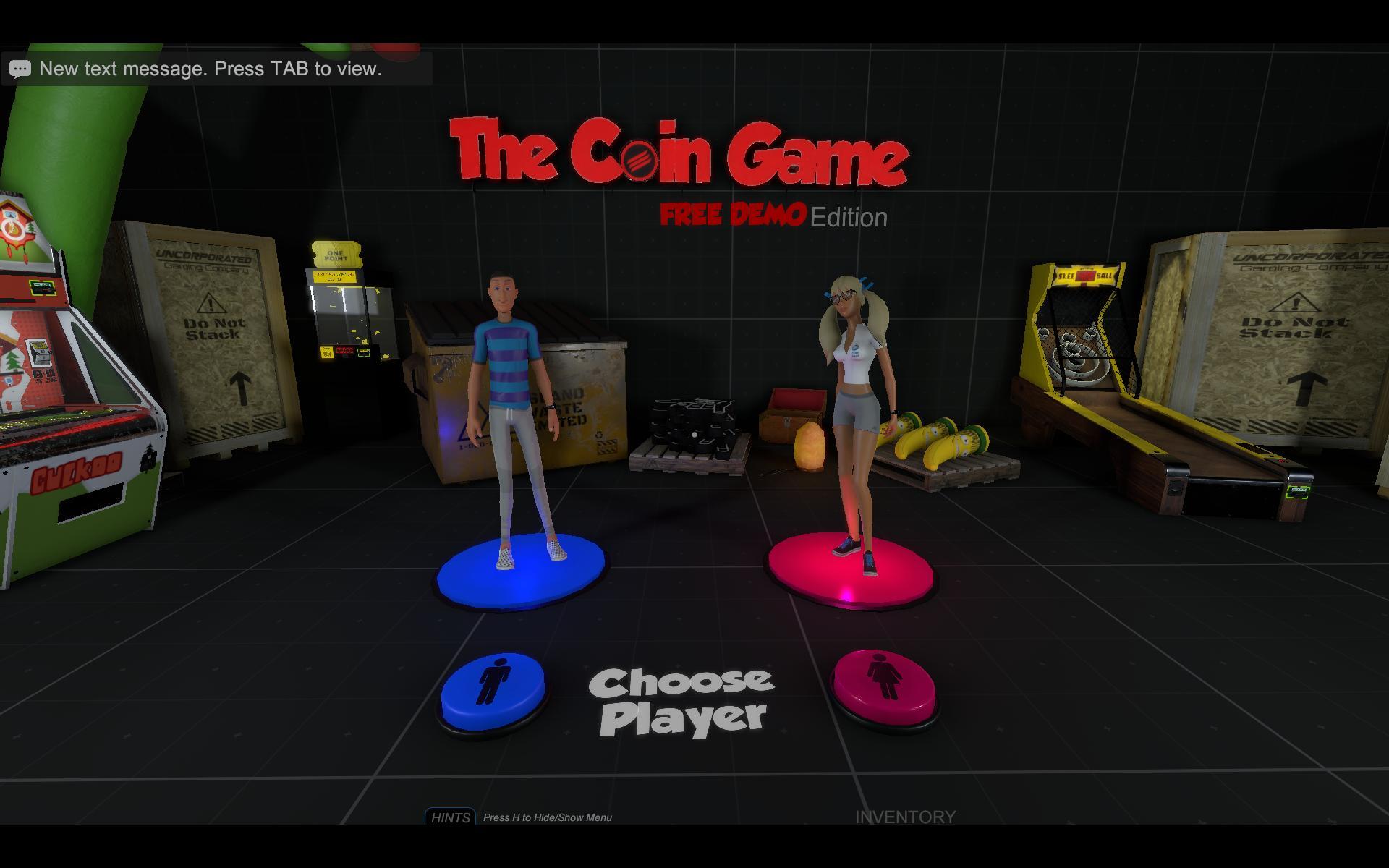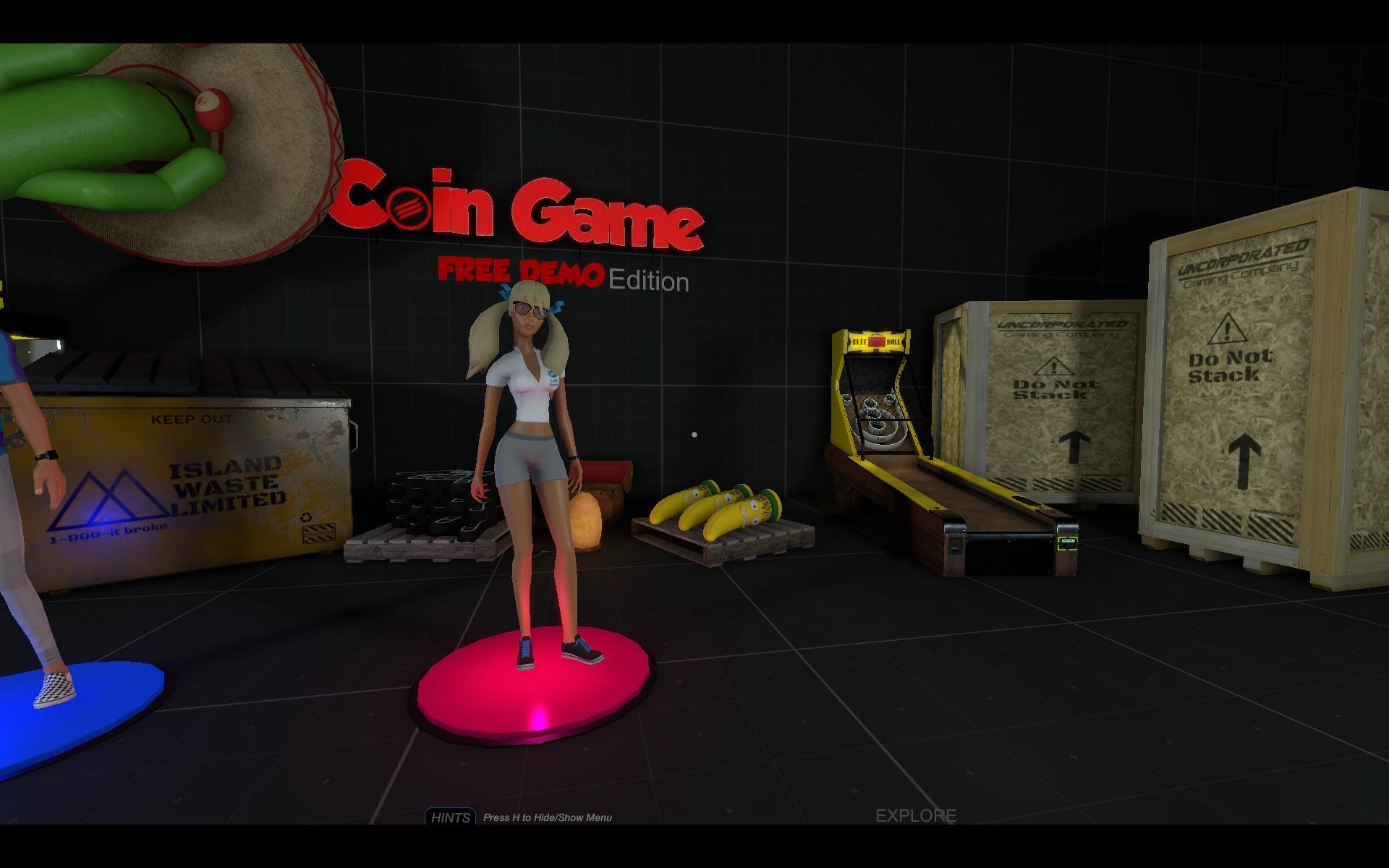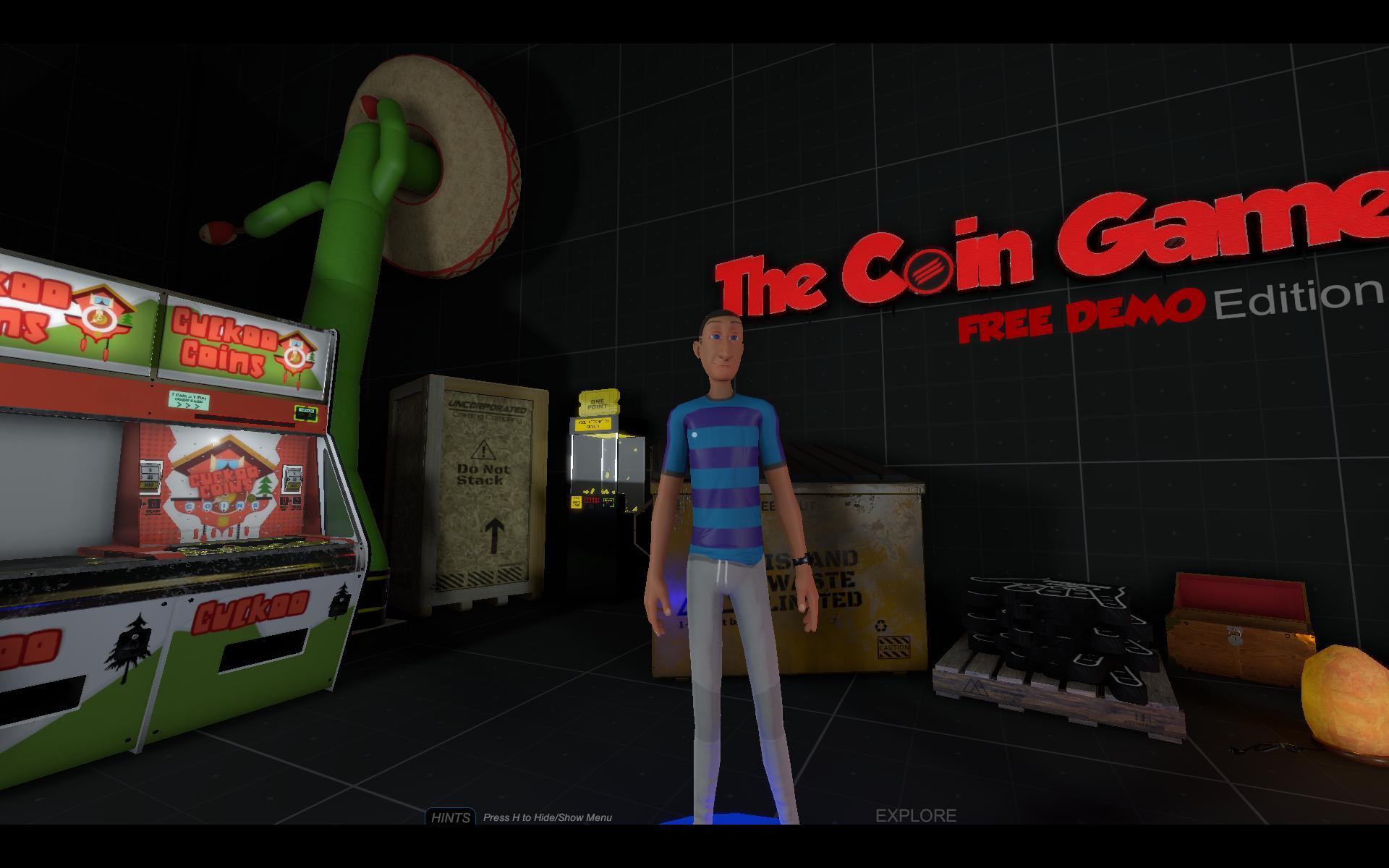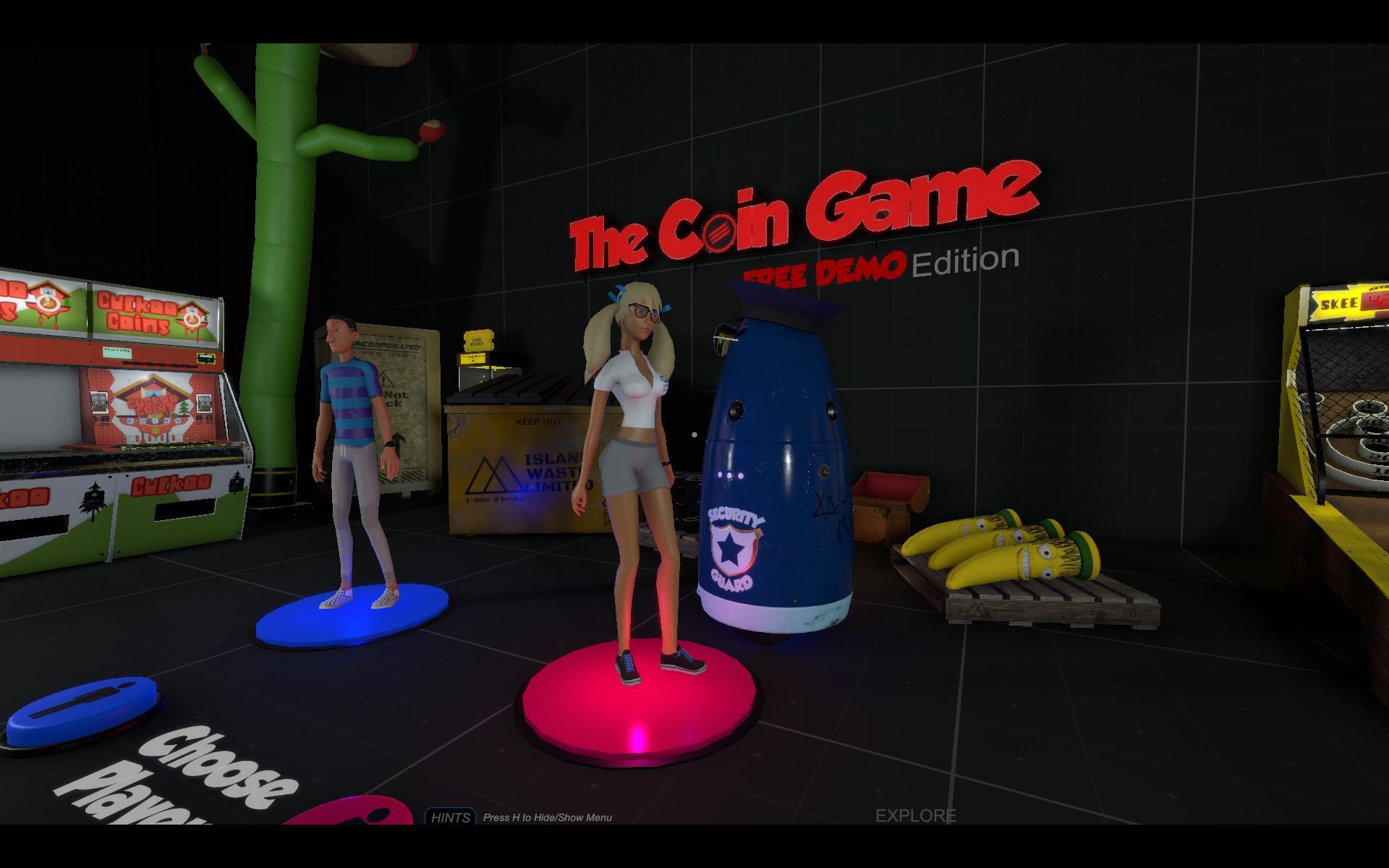 "Skee Ball" Demo Machine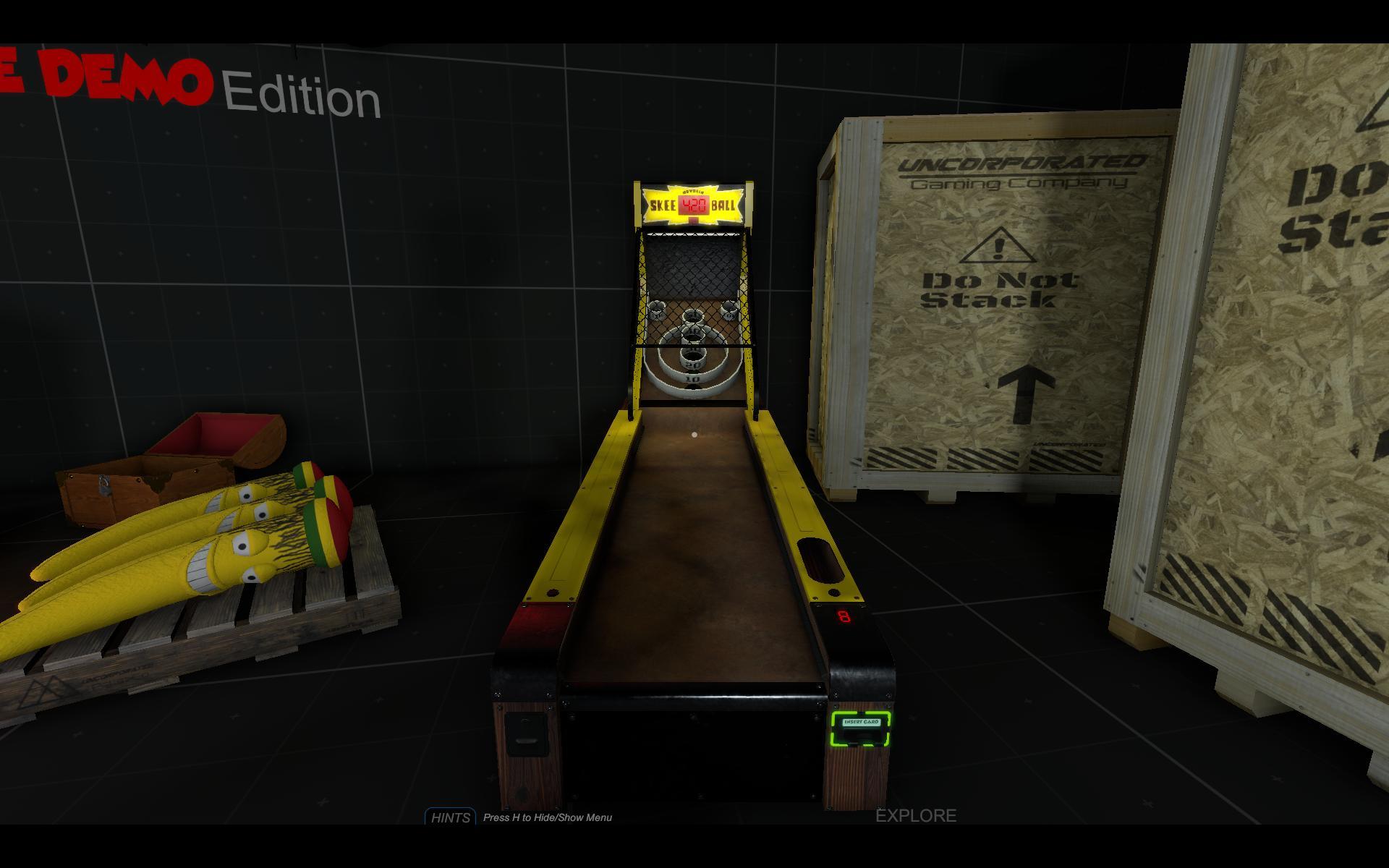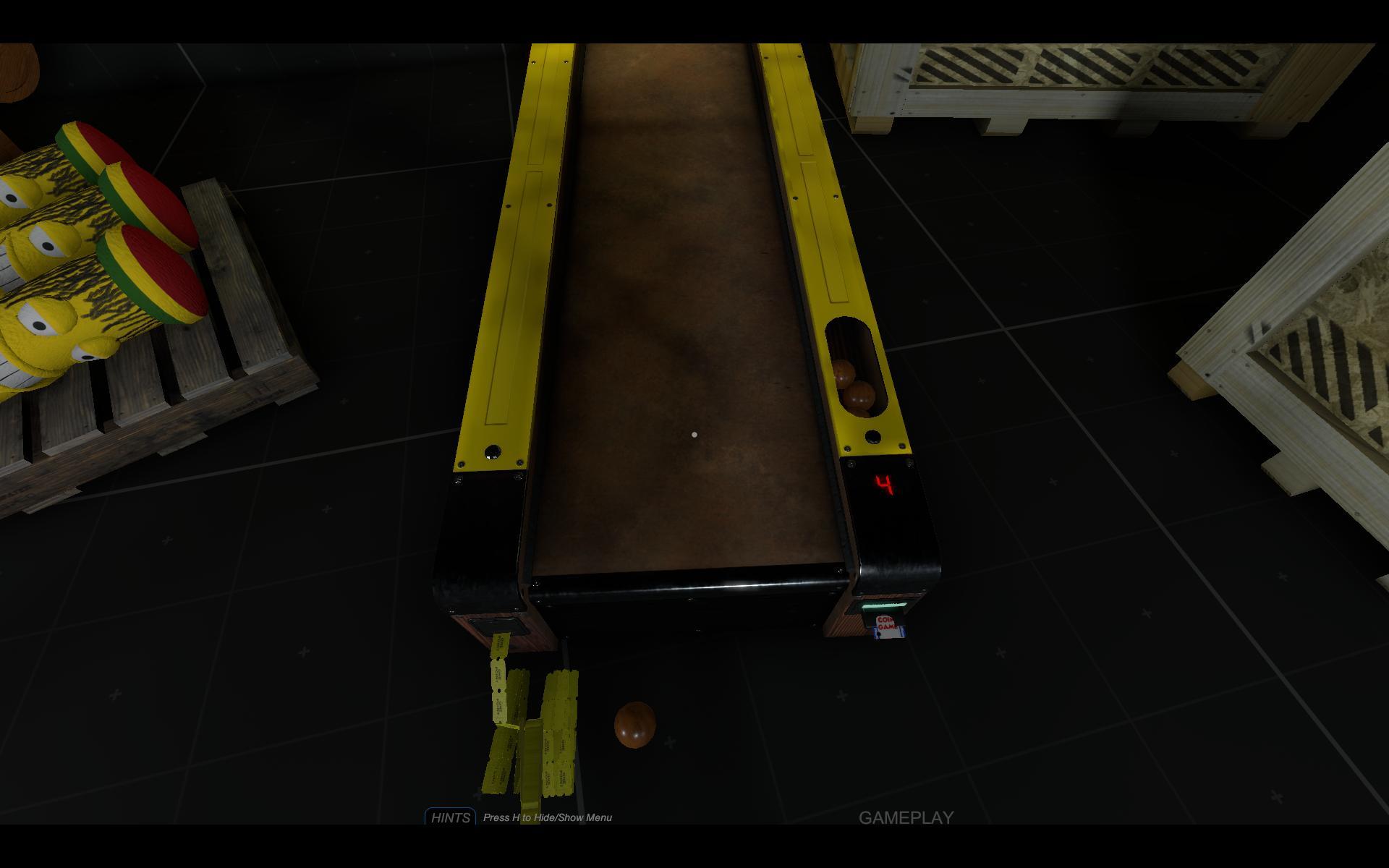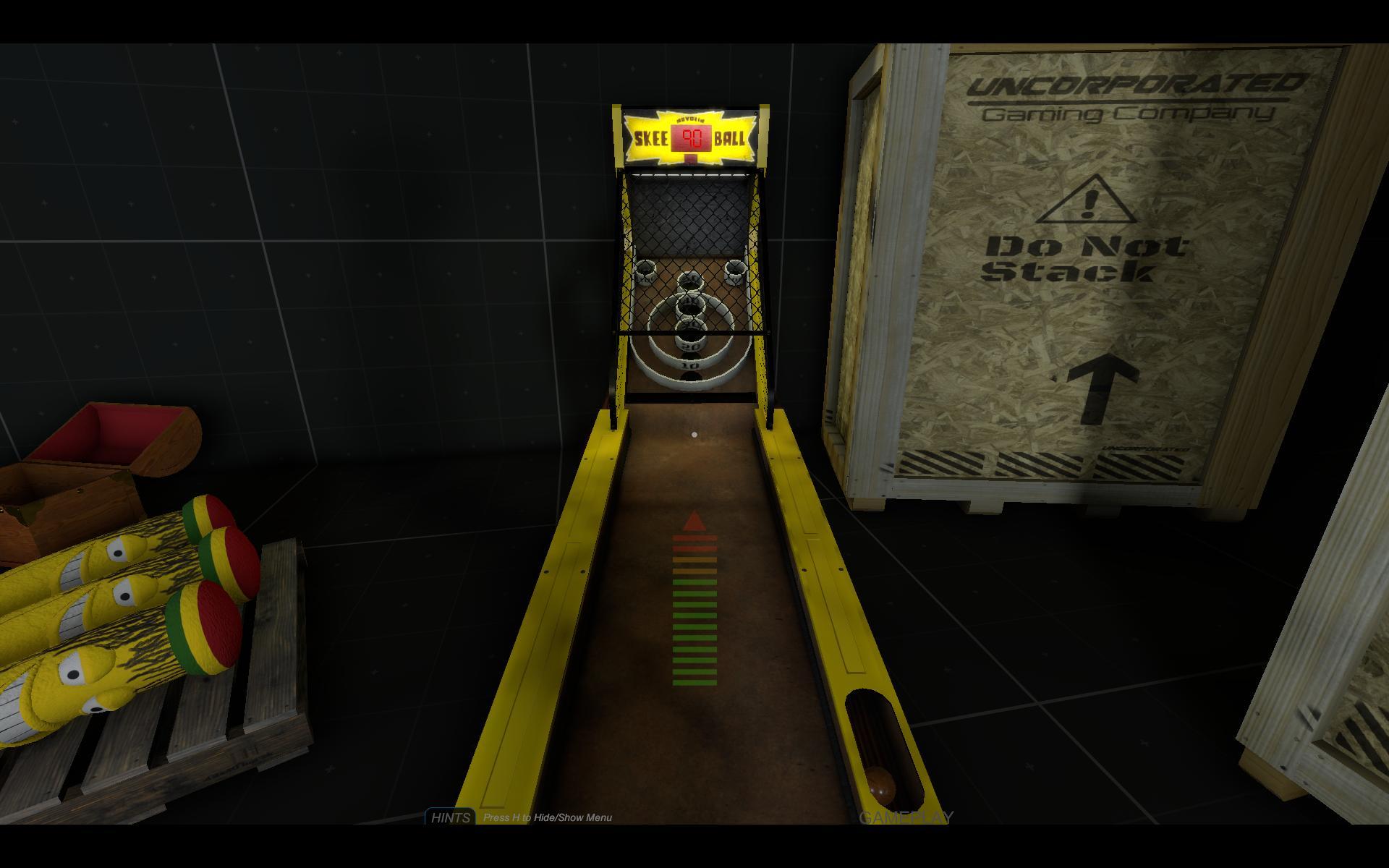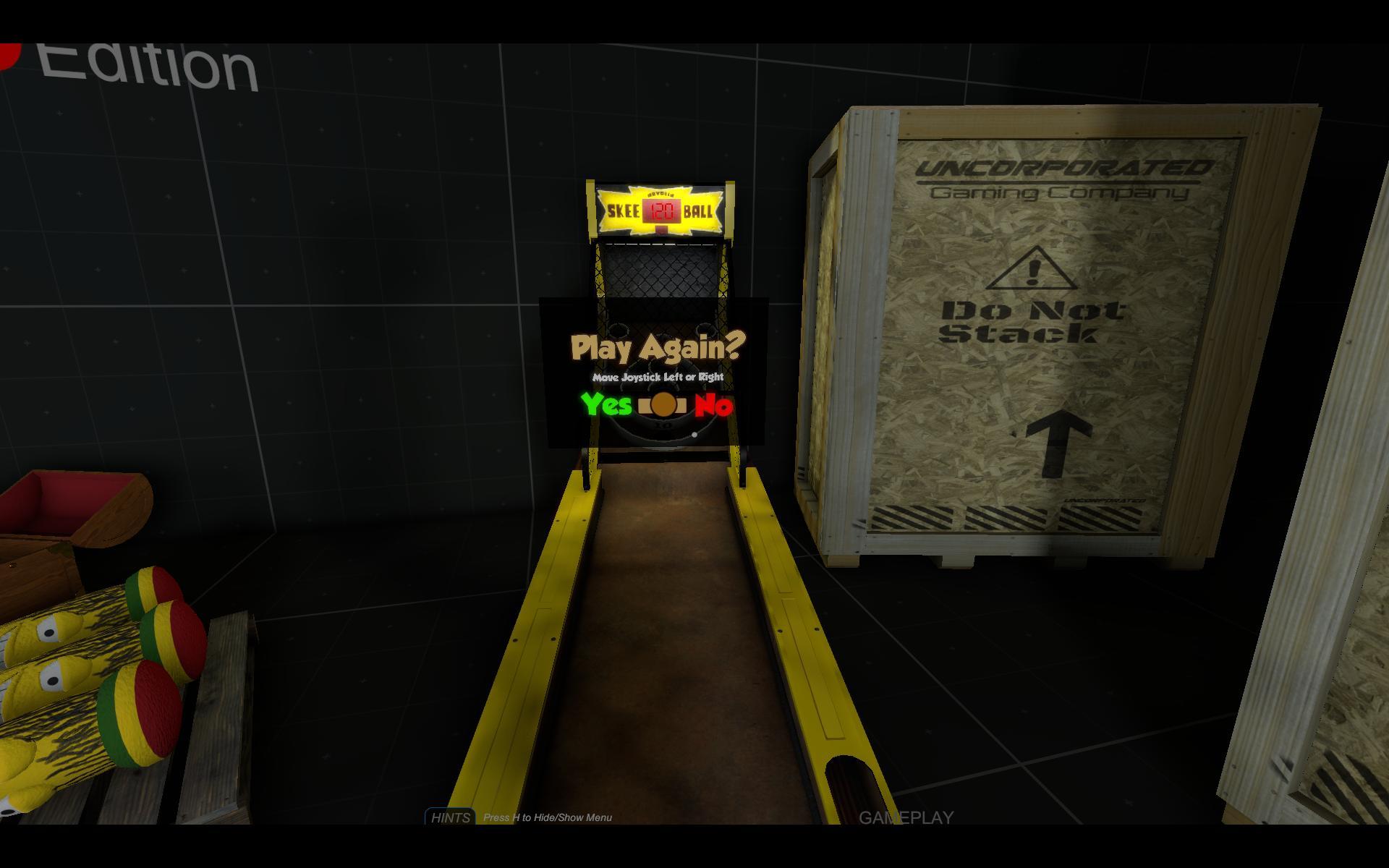 "Cuckoo Coins" Demo Machine