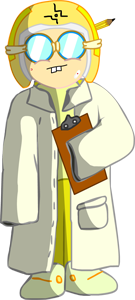 Kiefer has the technical know-how that can only only come with decades of experience.
Given that he's only twenty-one years old, that's very impressive.
While the rest of the crew may occasionally disregard him because of his age, he's still able to give valuable input.
In fact, when an issue arises, Kiefer's usually the first one Captain Porter will consult.
Kiefer likes it when he does that.
Kiefer uses a lot of technical jargon and science terms, so it's probably a good idea to take a break while he explains the status of the various intricacies of the ship's functionality.
Please, ask him about the ship's various intricacies, it will make him so happy.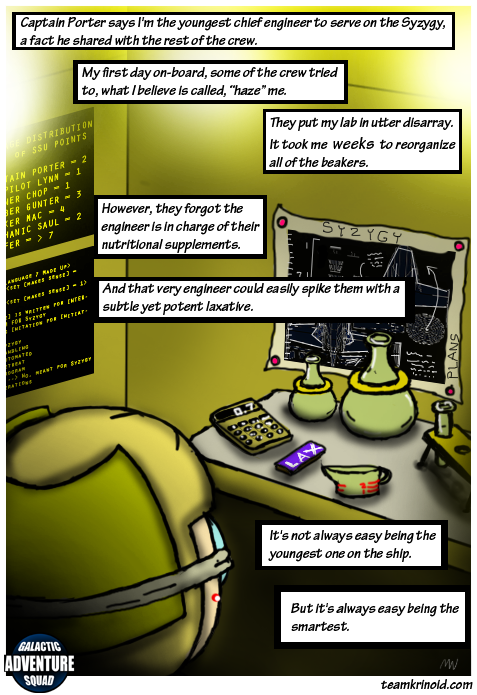 You can learn more about Kiefer, and the rest of the Galactic Adventure Squad, over at TeamKrinoid.com!