We have added a new screenshot today to the screenshot galery, this is the one: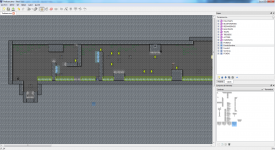 In this image you can see how we are using Tiled editor (http://www.mapeditor.org/) as our level editor. We have also added a video in which you can watch some gameplay demonstration for the firsts levels.
That's all for today. Stay tuned for more info and media updates.