The B.O.B.B. Update
We're are very excited to introduce the B.O.B.B.. Don't know who or what B.O.B.B. is? Well it's the Battery Operated Buoyancy Board of course! We worked very hard last week to get this great new vehicle out the door and we have to say we had a lot of fun designing, tweaking and testing this great new ride.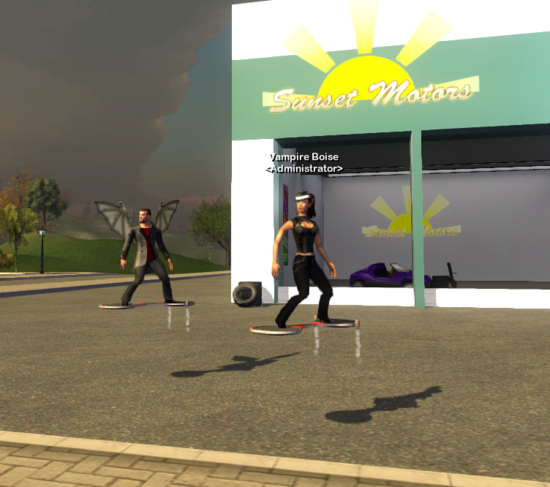 The B.O.B.B., more simply put, is a hover board that allows for a smooth ride over bumpy terrain and even over water. For an extra dash of fun there are retro rockets attached for an awesome burst of speed. Simply left click while cruising around and you're speed momentarily skyrockets up over 150 mph which makes it great for stunts and jumps. The retro rockets do require a couple of seconds to cool off before uses to avoid overheating and potential explosions.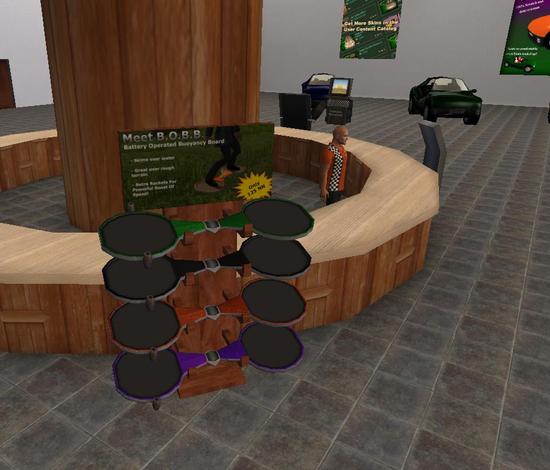 As with the NuVO Zip there are a variety of starter skins and we've also updated the editor to allow for custom paint jobs from our developers. If you're a developer, be sure to check out the new texture maps for B.O.B.B.which can be used to create awesome new skins for the catalog.
Life Time Membership
Tired of paying a monthly fee? Well now there is a new Lifetime membership option available. Learn more in the Knowledge Base.
Client 1.5.7 Release Notes
[Updates]
- Introducing B.O.B.B., a new hover vehicle available for purchase at Sunset Motors in Sunset Isle. Ask Brad for more information.
- Brad in Sunset Motors now has more speech options explaining the different vehicles.
- Added additional B.O.B.B. skins to vehicle skin terminals in Sunset Motors
- Terrain quality setting updated to have wider range for slider so that minimum value is lower than before to help improve performance in SI and TI.
[Fixes]
- Inventory items should show correctly when using inventory search
- Fixed issue with some textures showing black or incorrect color from how they appeared in the editor.
- Media URL in manage user public area interface can now be modified
- Updating user public area info or clicking play in media manager will now correctly update and play media in user public areas.
- Fixed issue with interface icons failing to load
- Vehicle inventory icons should load faster now