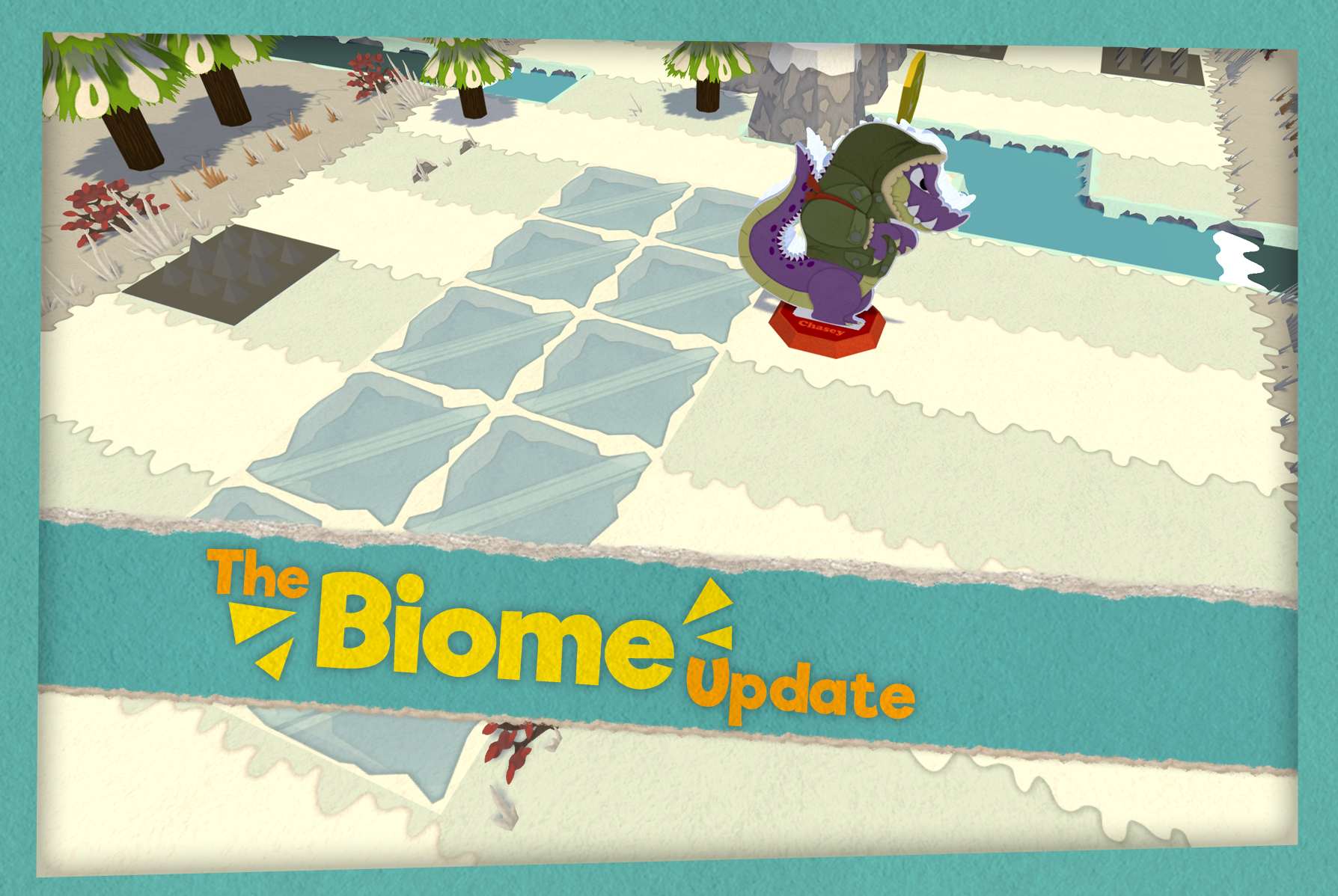 We are proud to share with you the latest build of Duck N' Dodge - The Biome Update. This is a HUGE update to the game adding a new Biome, art and traps.
First and foremost we have the new Snow Biome. We wanted to give players a sense of progression in the game. When it was just forest it was hard to tell that you where moving forward in the game. But now we have 2 locations, it makes the game feel soo much better. I know you will love it.
As you can see we also added special block called the ice trap. The ice trap is a ton of fun. Once you hop on the ice trap it will send you quickly in what ever direction you hopped on. So plan your jumps intelligently or you might end up in the drink.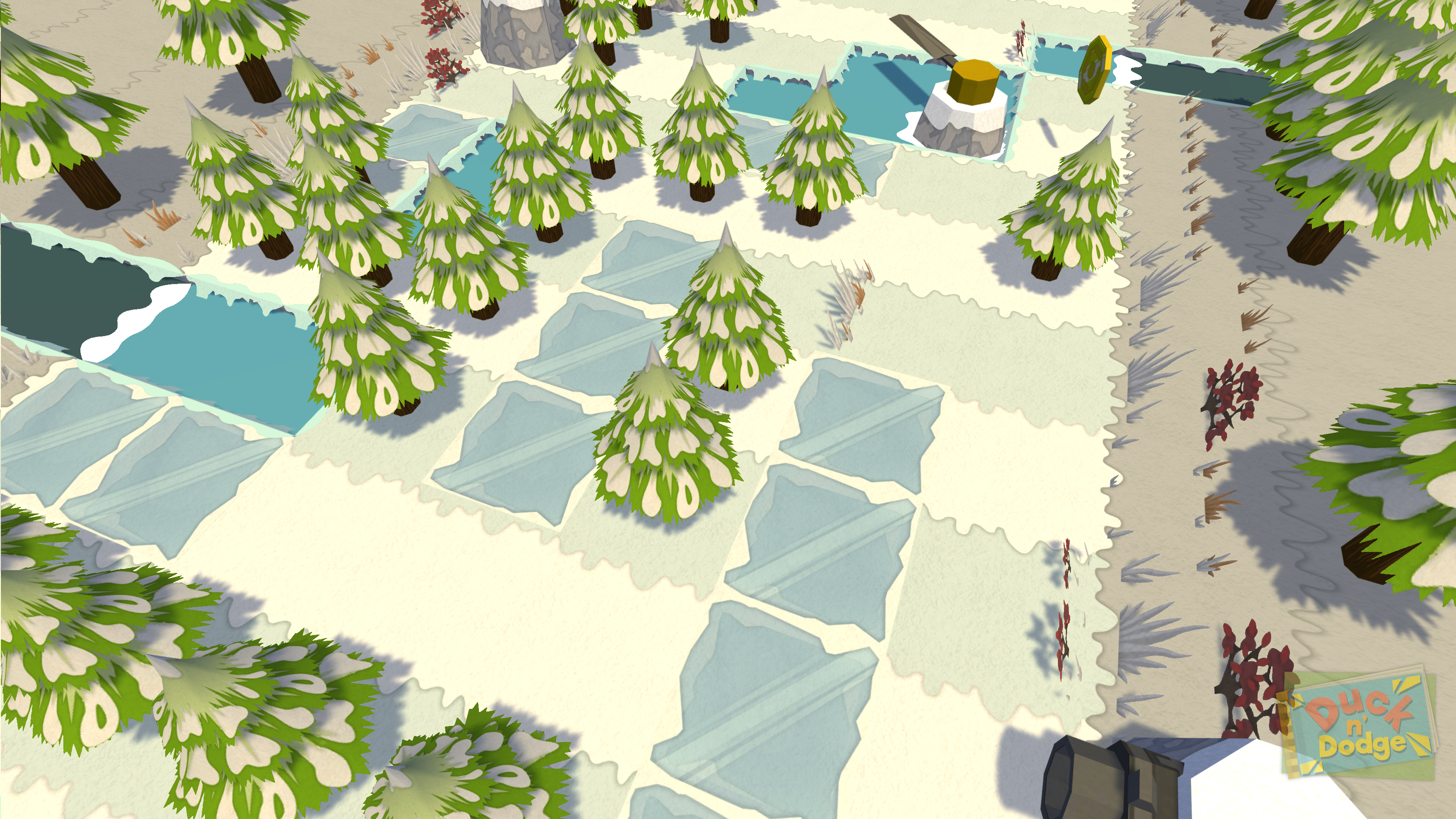 But we didn't just add a new zone, we wanted to make sure it felt very special. We went out of our way to add a ton of little details that makes this Biome come alive.
It's too cold for fireflies, but it snows.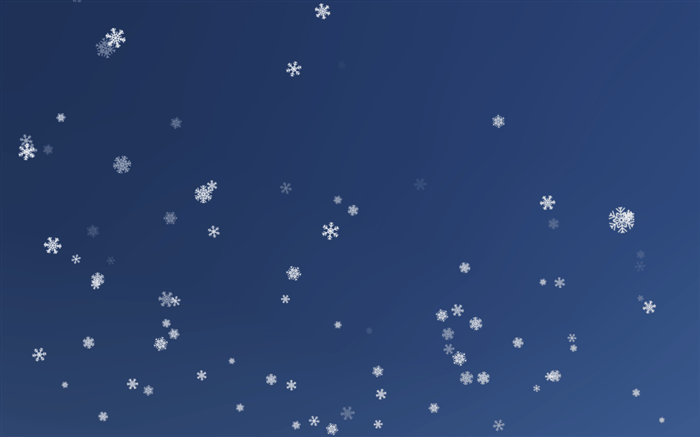 There are different plant life too. We have red blueberry bushes, dead or snowy grass.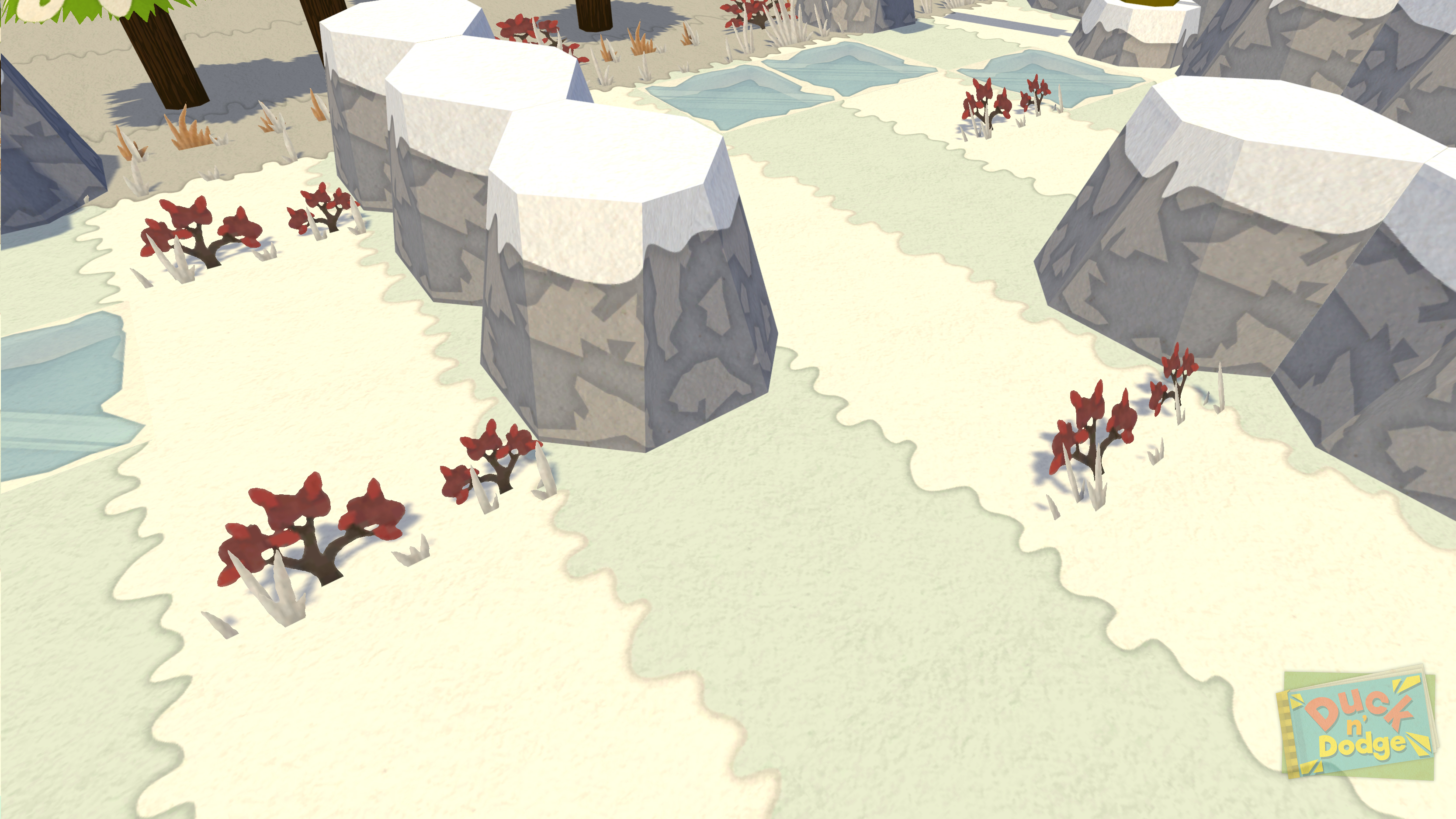 The guns don't shoot bullets, they instead shoot snow balls.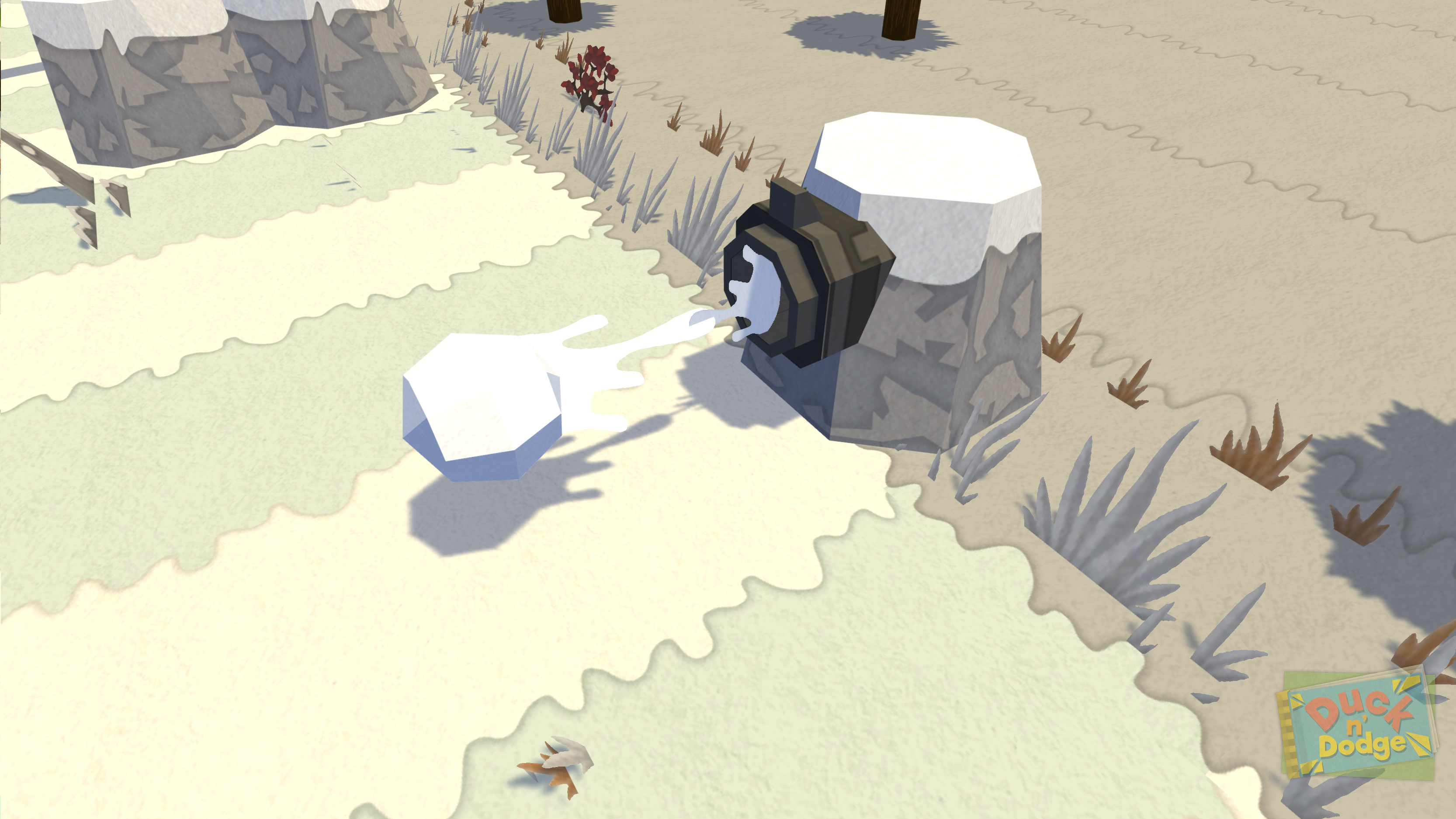 Even the crocs have new outfits to keep them warm!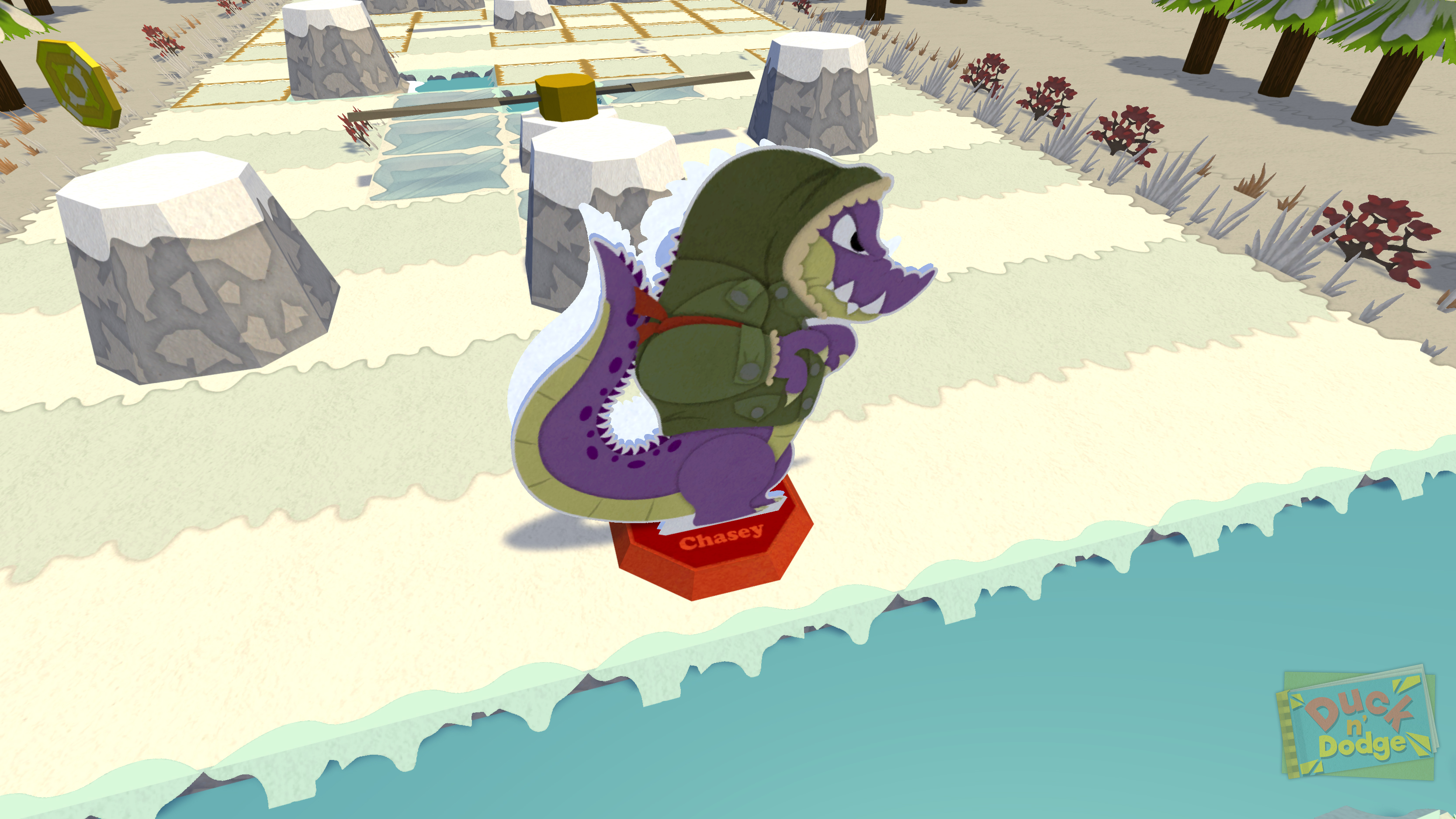 Check out the build. I know you will love it.