A few weeks back we posted an announcement on tigsource looking for audio artists.
My plan was to answer to everyone, and I was willing to stick to it religiously. The next two days, pretty much all I've done was to reply to everyone via tigsource, email and discord, as we received over 70 applications.

From there, our team took time and listened to all of the tracks, we narrowed down to 7 wonderful audiomancers whom we've commissioned to do a small demo for us. Today we finally decided the ones who are going to join us.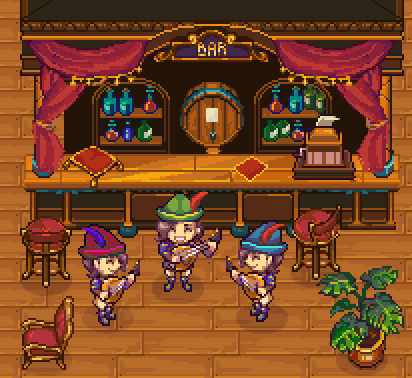 In the meanwhile, we also created the character - Bard, as you can see in the above image, as a sign of gratitude to everyone that was kind enough to contact us.
The difficult part was to send an email part to everyone who didn't make it, and I didn't want to make the emails a copy-paste, so each email has had a personal note to it, where I'd discuss all sort of content with the specific artist.
I've understood that most people don't do so, however, I find this should be the normal, even if it takes time.
As to quote a friendly, local artist, "#music is important too" :) .