Hi folks!
Here we are again to show you something more about the JOL lore. Today we present to you the backgrounds you can unlock during your adventures in Just One Line. Each will have their unique set of skills and proficiencies to grant you different ways to face choices and enemies. Here they are!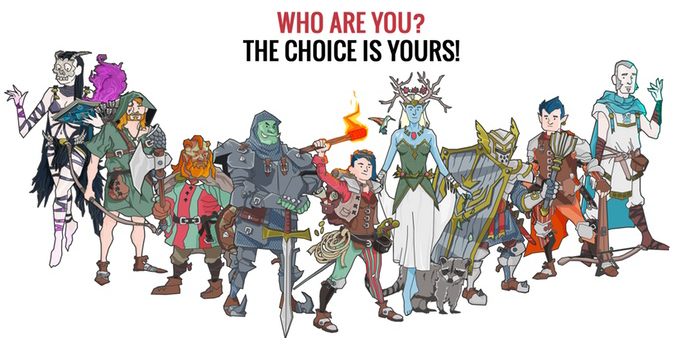 Commoner: Farmers, fishermen, woodcutters, bakers... not really a "heroic" background, but they can wield a staff nonetheless! Commoners are the majority of the population of the Kingdom. They lack training, focus and may not have a spine to become heroes, and yet, some of them succeeds. What drives them probably is: "the prize is worth the risk!"
Brute: The best fighters of the Clan Bloodsail, they are fearless, brutal and scary. Everyone fears the Orcs because of them! When you see an Orc armored to the teeth and covered in blood you are probably staring to a Brute. A very wise advise is to immediately stop staring at them, if you don't want to end up being the cause of the next blood stain on his armor!
Druid: The agents of the Woods Keepers. They cross the forest to make sure nobody harms their precious land using their magic to protect it. Their elven magic can keep dire animals threatening people, or the nature itself, at bay. They have incredible power over nature, when compared to most enchanters' magic skills.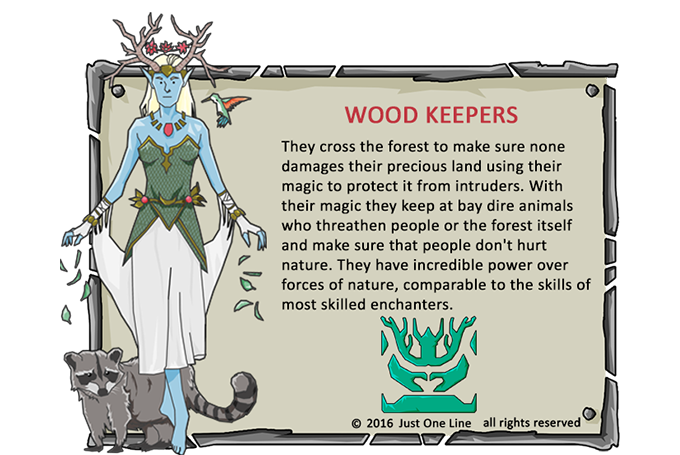 Herald: The members of the Stonecutters Guild, they are master of persuasion and corruption. When they meet someone, they either earn their trust or their gold! These Dwarves, tired of the businessman routine, turned to exploring dungeons and helping people not for the glory and wealth of the Guild, but for their own! There is nothing a Herald can't obtain by their speeches, or at least that's what they say...
Cleric: Humble servants of the gods. It's easy to choose to risk your life when you can count on divine protection, isn't it?! These enchanters specialize on defensive magic, channeling the power of the gods through prayers and charity. Although the ones that become (in)famous heroes tend to be more charitable to themselves than to others, it seems it doesn't affect their magic connection to the gods.
Adventurer: The professionals of this job: enter the dungeon, kill the monsters, take the loot! If you join the Tricked Witch Fellowship there is one word to describe what you are looking for: adventure. But also money! They are specialists in ruin exploration and quest solving. They also develop a curious "luck" that seems to help them in the most peculiar ways.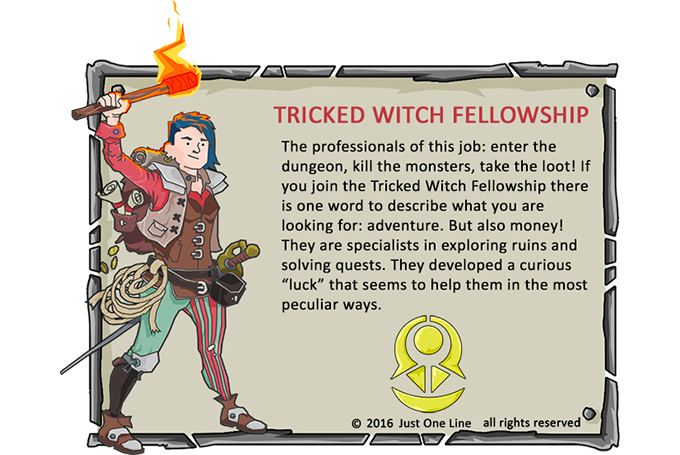 Warrior: The most trained and reliable fighters of the Kingdom. These guys seriously like weapons and armors! There is no technique they don't master, there is no move they cannot perform and there is no weapon they can't wield. When you need versatility and efficiency the warriors of the Shield Brothers are the best.
Mage: The most talented enchanters often choose to quit their studies to gain field experience! When a student of the Council completes his training, you can see him/her traveling across the Kingdom amd offering his magic for any kind of work: they can fix broken carts in a snap of fingers, set your detested neighbor's house on fire, etc!
Hunter: They can hunt a deer, kill the wolves threatening your sheeps and even help you if a band of goblin is raiding your village! The Hounds help the common folks as part of their job. No matter the problem, they're ready to help sometimes just for the glory, other times for gold or even for justice or personal interest. They are the best in finding and killing anything.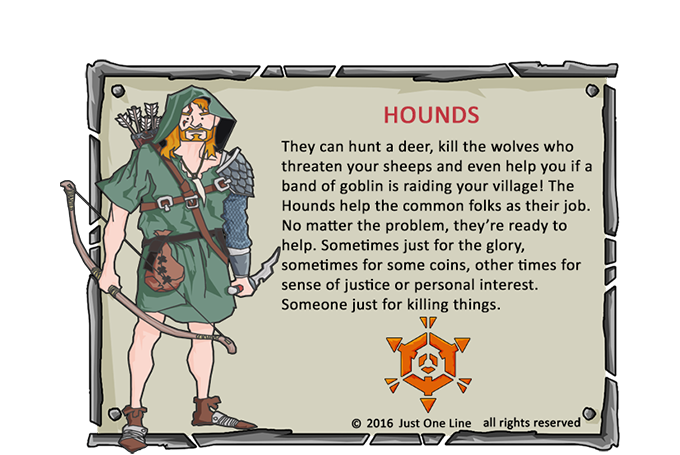 Rogue: Perhaps not one of the most honest backgrounds, but everyone deserves a second chance, right? These people are the sneaky ones, those who lurk in the shadows ready to steal, kill or help! They usually have an infamous reputation but, as for the Orcs, it doesn't always reflect the reality. Many heroes of the past became just and brave paladins in spite of their early sneaky life.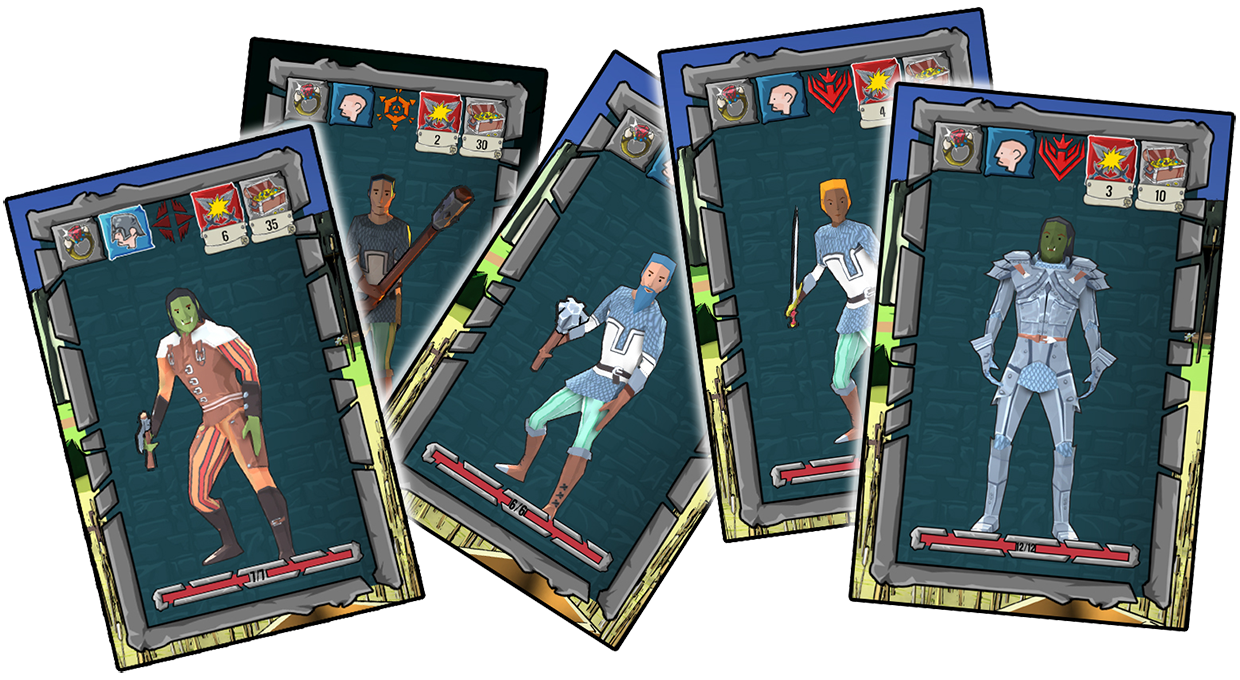 Now choose your favorite background and tell us what you think about it and what skills you think it should have! In the meantime do not forget to support us on Kickstarter and Thunderclap if you want to see them come alive! Stay tuned for the next update, it will be really BIG. This is the word of your King!