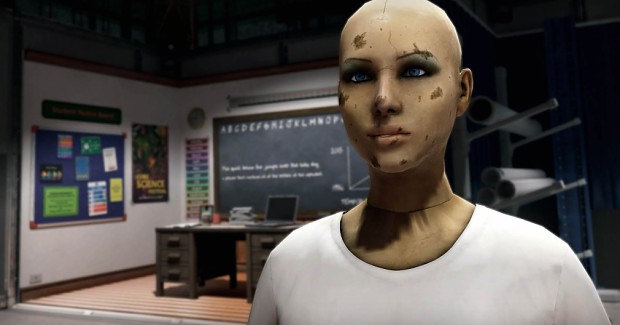 In a blog post titled "Designing The Assembly: Keeping it Real", developers of VR adventure game The Assembly, nDreams, describe the different approaches they took to solving common VR experiential problems.
As a first-person game in which players explore the environment and interact with objects to progress the story, The Assembly requires players to search for key items to use. What nDreams found through playtesting is that players never took the same actions that they might in a non-VR first-person game; specifically, mashing the 'use' key on everything, hoping to stumble across the correct interactive element.
"This is because VR mimics the real world so comprehensively, with your sense of presence and spatial awareness carried across to the virtual environment intact," the developer continues. "As a result, players respond as they would in real life, rather than the gamified behaviours we see when playing flatscreen games."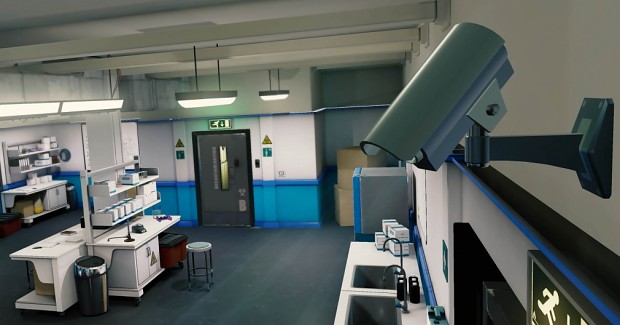 That real-world emulation continues to the point where the developer redesigned the layout of a virtual room while keeping feng-shui principles in mind. This new layout saw players better able to orient themselves within the space, where they were previously having trouble doing so.
Further orientation is accomplished by looking at maps that are displayed on virtual walls, rather than activating a heads-up map display as the developer had previously implemented. "It turns out that players respond much better to a wall-mounted map, as it reinforces the believability of the game's world," nDreams elaborates. "This shouldn't come as a surprise – as Is often the case in VR, a solution found in the real-world is often superior to a traditional gaming method."
As the player takes control of two different characters over the course of The Assembly, nDreams originally wanted to vary each character's height to make them feel more distinctive. This would result in a different camera height for the player's first-person perspective - and despite that difference being slight, it interfered with the player's depth perception.
"While switching sizes between a mouse and a man would work very well as the shift is dramatic, small human-sized shifts comes across as uncomfortable and strange," the developer says. "We now assume that VR headset makers have come to same conclusions too, as they currently recommend a 1-to-1 scale and consistent camera height throughout the course of a single game."
It's clear that nDreams has put significant thought into accounting for as much of the strange effects that VR can have on a player's perception, and has designed systems that should make the experience of playing The Assembly as smooth as possible. The game will be playable at Rezzed in April, and will launch later this year.