We're back again with the Indie Game of the Year Awards! Here's an update on what's been happening in the world of Ahkranox.
I know we've been quiet on here, but it's for a reason. The whole time has been working feverishly to try and get this thing polished off and at v1.0 by the end of the year, so we've had to bow out of the PR side of things for a while. However, that in no way means we haven't been busy! Lots and lots has been done and even more is on its way!
In the next update you'll get access to our new shaderless video mode, which simplifies the graphics to make the game run smoothly on older machines:
After that, our next update will be including the long-awaited procedural quest system, where you'll be able to go on an infinite number of new quests throughout the world of Ahkranox.
While we're working on that, we may also be sneaking in the bank feature, which will allow you to store items in the bank to be retrieved anywhere in Ahkranox - should be great for all you collectors out there. The artwork for the bank is based off a real person - Bruce - who is a friend of mine who won a little pool I had running to see who could guess the closest with where the Kickstarter would finish!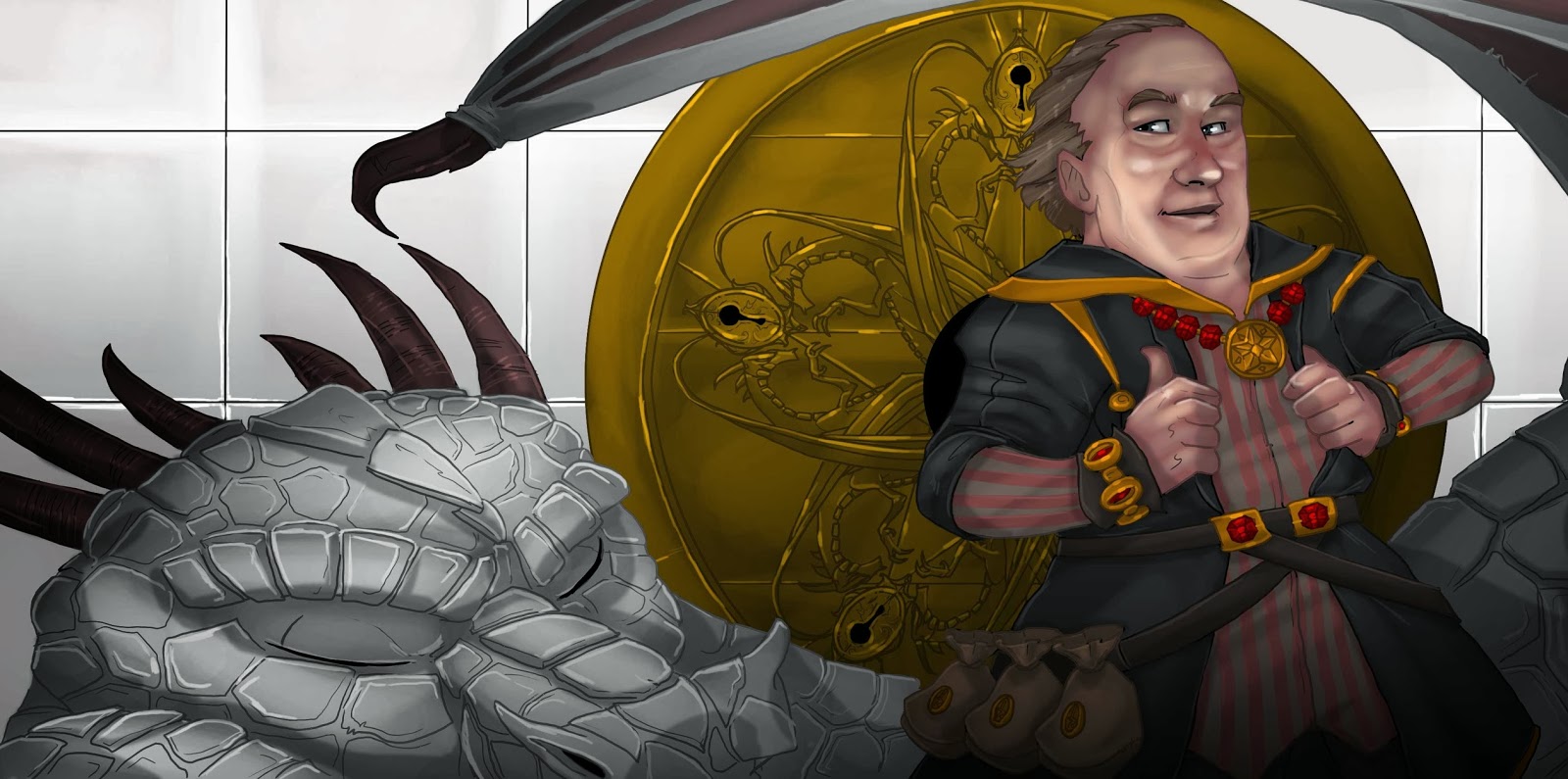 After that we have a big feature update planned, which will include lots of fun things such as the new tombs model pack, the permadeath death report, a quick-help system for new players, weapon and armour forging and hopefully the boss monsters, which everyone has been waiting for!
So stay tuned! Things are going to get crazy in Ahkranox over the next few weeks! It's gonna be great!