Greetings! A shorter post for this past holiday week-
Bookcases and armor racks, and they're functional! Two types of bookcases have been made, along with armor racks which have been set up for different armor types. And Jon has made them functional, where you can place books on a shelf and equip/swap out armor stands with armor of your choosing. In its current state though, you can place any item on a bookshelf or armor rack, which will need to be changed.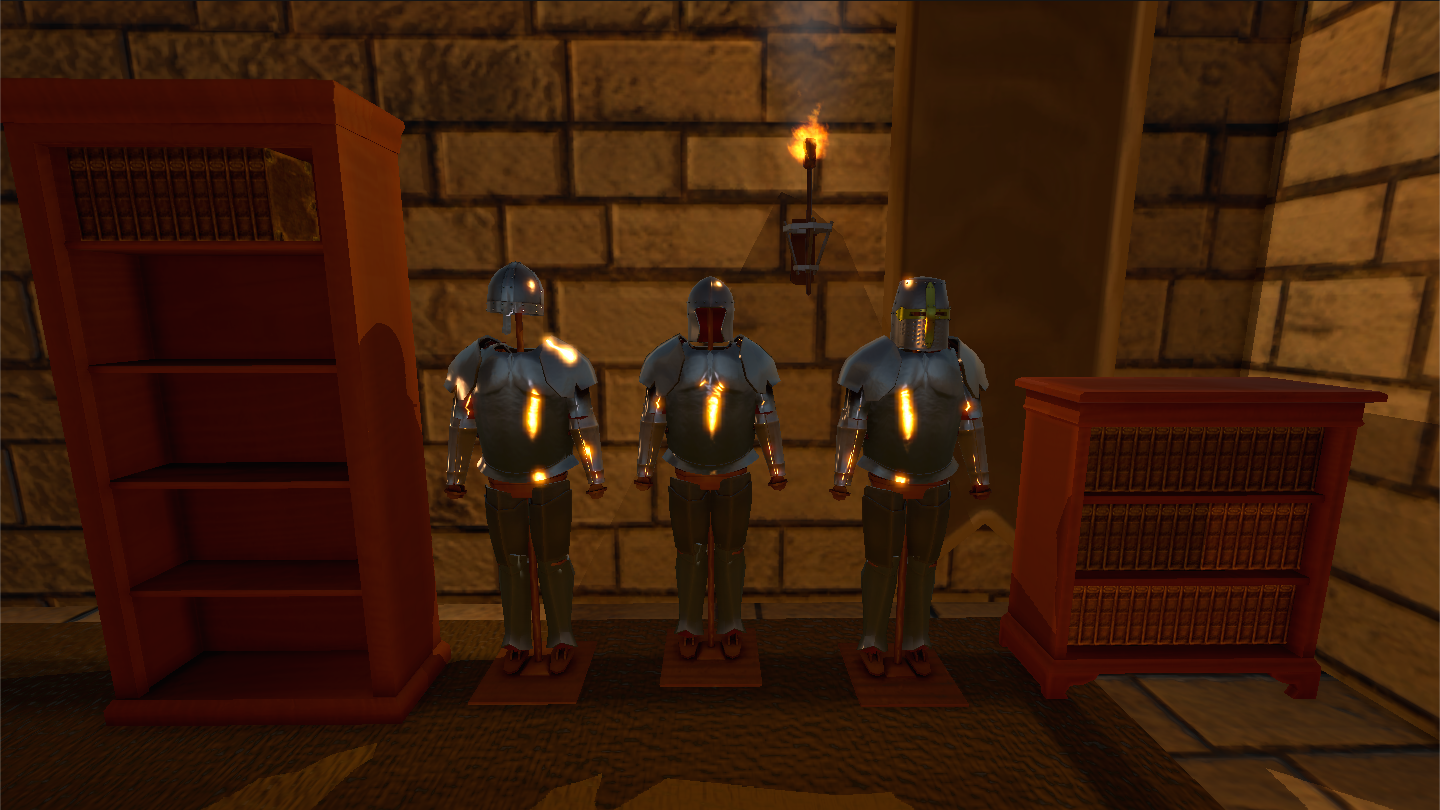 Bug fixes & improvements:
• now newly created characters are no longer always named Basil. :) Fixing a new bug that resulted from overhauling the character creation UI.
• you no longer acquire stealth skills from attacking sunflowers.
• Homestead Cottage doors are now operable.
• new console commands:
AI - toggles all AI for NPCs on/off
# - sets the scaling of the world's stats and damage (for testing)
P labels - toggles player labels on/off (in multiplayer)
That's all for this week. Keeping in spirit of the holiday, we'd like to thank all of our followers for their loyalty and support. Thank you!