Hello Friends,
It has been a week since we've officially announced Dümbot! In that week we spoke to tons of people and we are more than grateful for all the support you've shown us. Everything we do, we do for you! We take risks that other can't. We bring fresh and inviting ideas. We change things. All of this is done with you, the gamer in mind. As indie developer we take great pride in that fact.
We love talking to all of you so please do not hesitate to contact us, whether you use Twitter, Google+,IndieDB, Email, what have you, your voice is important to us. We are just a couple of regular guys just like you so don't be afraid to reach out, everyone is super nice.
Also a big congratulation to the awesome people of the Twitterverse for helping us reach 1000 friends. For that they've unlocked a new concept for you all. This is the ZBomber. Watch your heads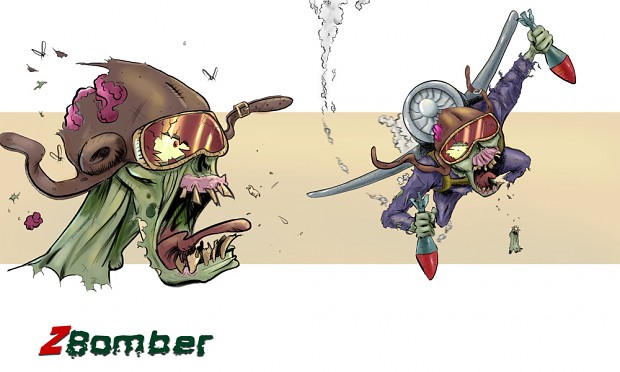 We appreciate all your support and feedback. Feel free to follow our project and join in on come great conversations.
-ARS Team