Greetings from the (at the moment :D) Sunny Germany !
As always we are working very hard on "The Farm".

Atm we are working on our Road System, Interior Meshes, Textures and some other very cool stuff.

But let me show you what we achieved in the last Week.

So first of all we added the veranda to our House and gave it a nice, old Wooden look (made in Substance Designer).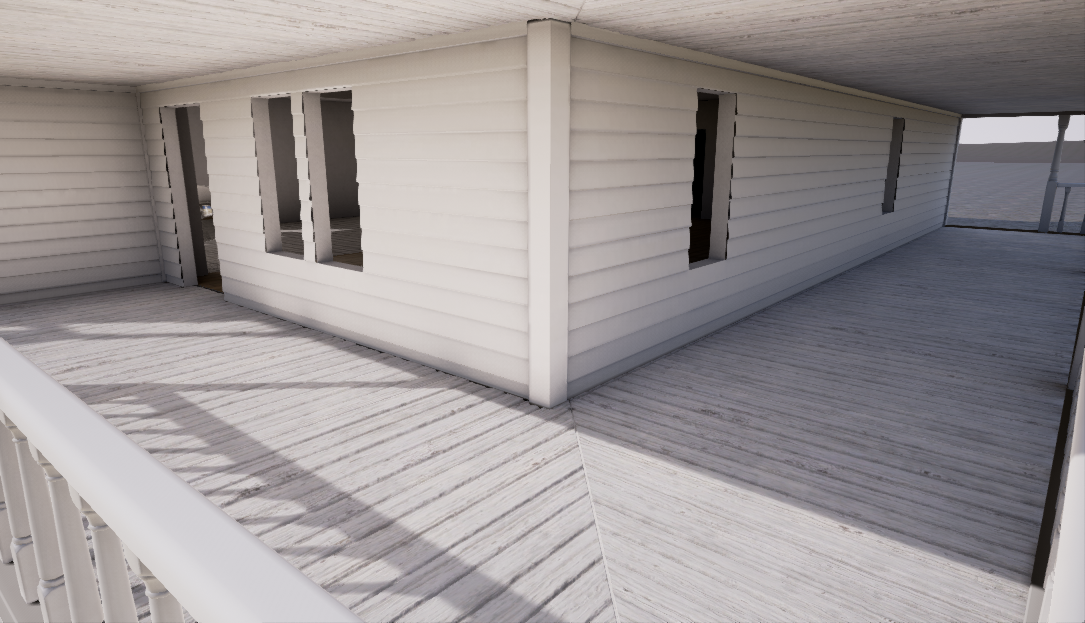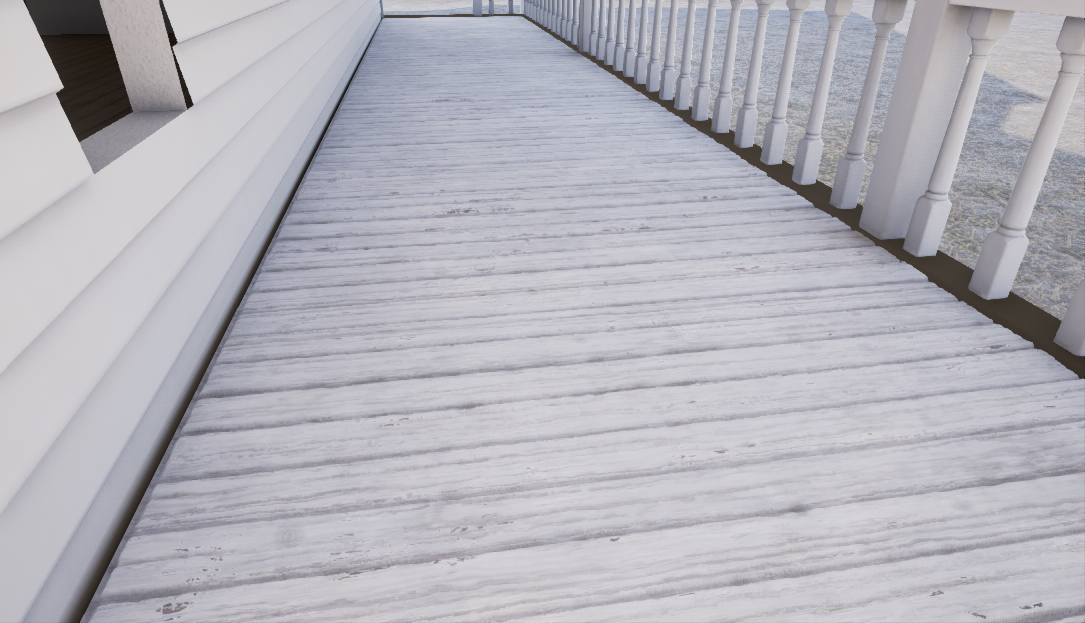 Also we added some Parallax to it, to give it some nice Thickness. Maybe we have to scratch this for the VR part, but we will see. At the moment the whole Scene is running at 90 Fps and more. But of course there is much work left.

After the Veranda we added our first Terrain Pass to the level, to give it some Hills and not only a flat Plane. This was pretty basic World Machine stuff, nothing fancy here.
On the Terrain you can see the first Terrain Texture (in the end this will be 4-6, to give it some nice variation).
The whole Terrain is tessellated, but in a smart Way. The Game checks the Position of the Player and the Terrain will be tessellated in a fixed Radius. So we don't waste any Drawcalls / Fps.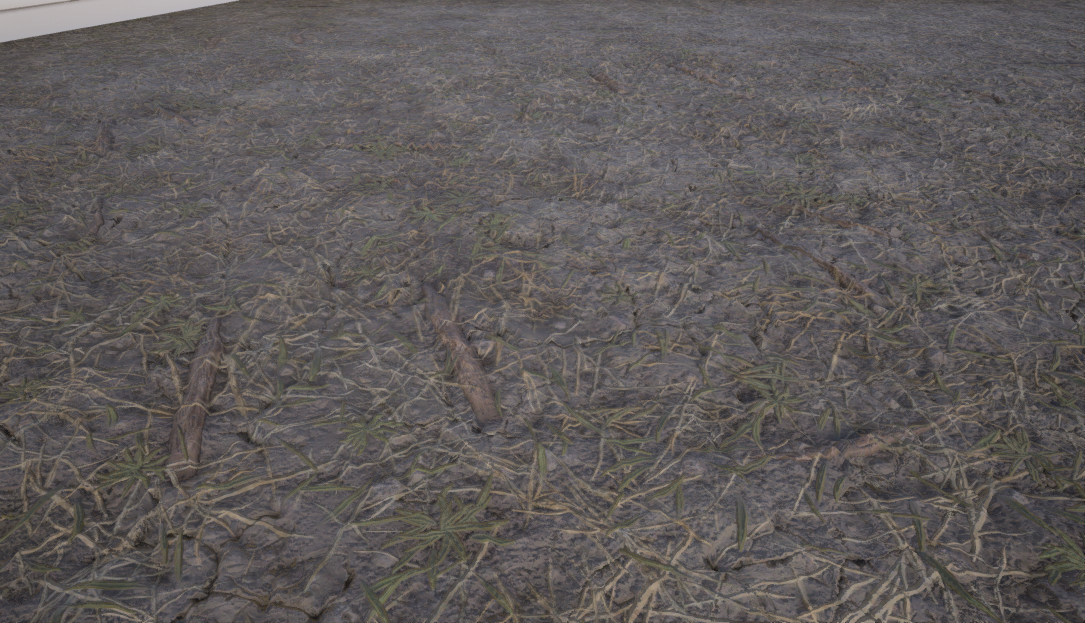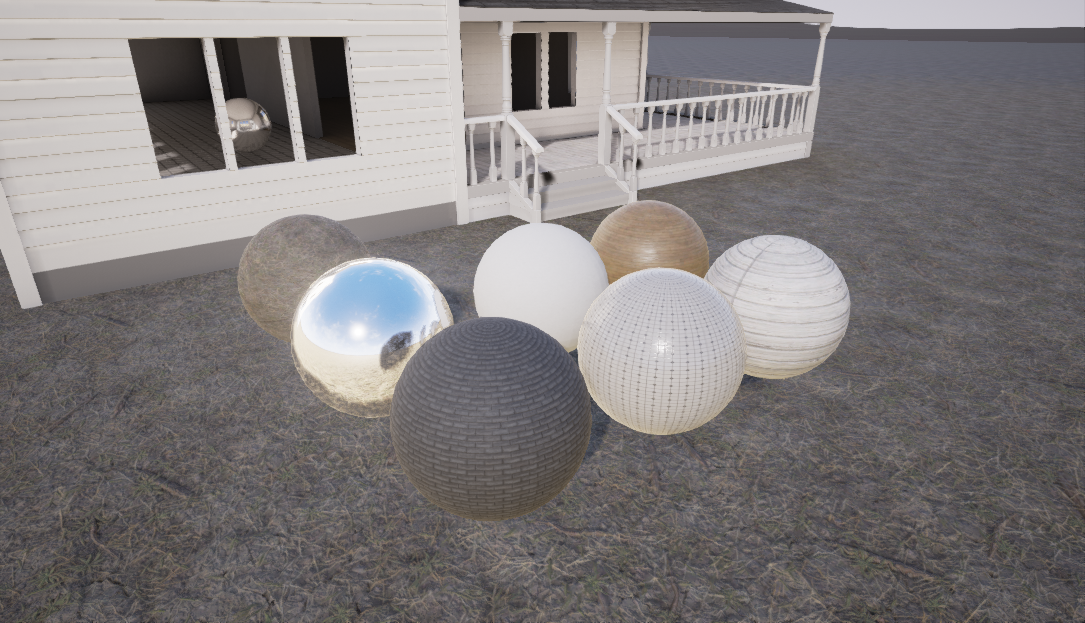 The last new thing for this Week is our Roof (which is still WIP).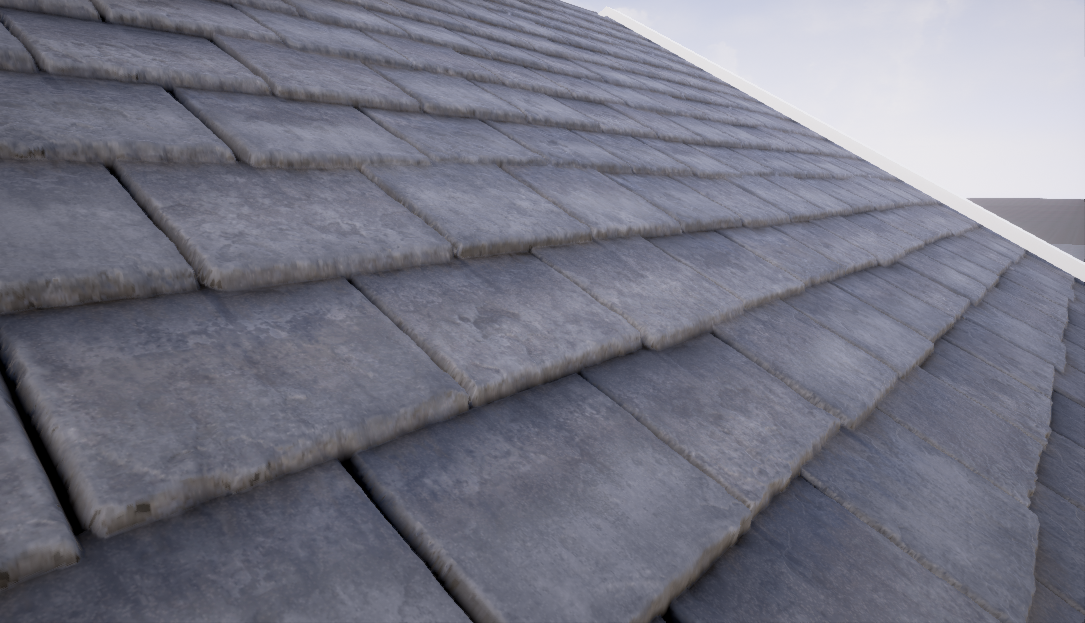 So that's all new stuff for the Week. Of course we are working hard on it, to get more stuff faster in. At the moment we experimenting with Network Light Rendering (Unreals SWARM Tool). Because we are using a very intense Light Setup.

And that's all for this Week. I will add some new Scrrenshots for you guys. make sure you follow us on the Social Networks like Twitter Instagram and Facebook. Also we are streaming our Development on Twitch.

Facebook.com
Twitter.com
Instagram.com
Twitch.tv

See you next Week ! :)