Generally speaking the large majority of Laperian citizens do not live in very luxurious conditions. One could say squalor, although the upper echelons of Laperian society might attempt to dismiss such notions. When an entire floor shares a toilet though…it might be safe to say it could be better.
The tenement I had previously shown the sketch for now has a completed diffuse texture (all other effects are still to be applied once we figure out how we want to utilize our options). The only thing operating on the model right now is a ramp shader.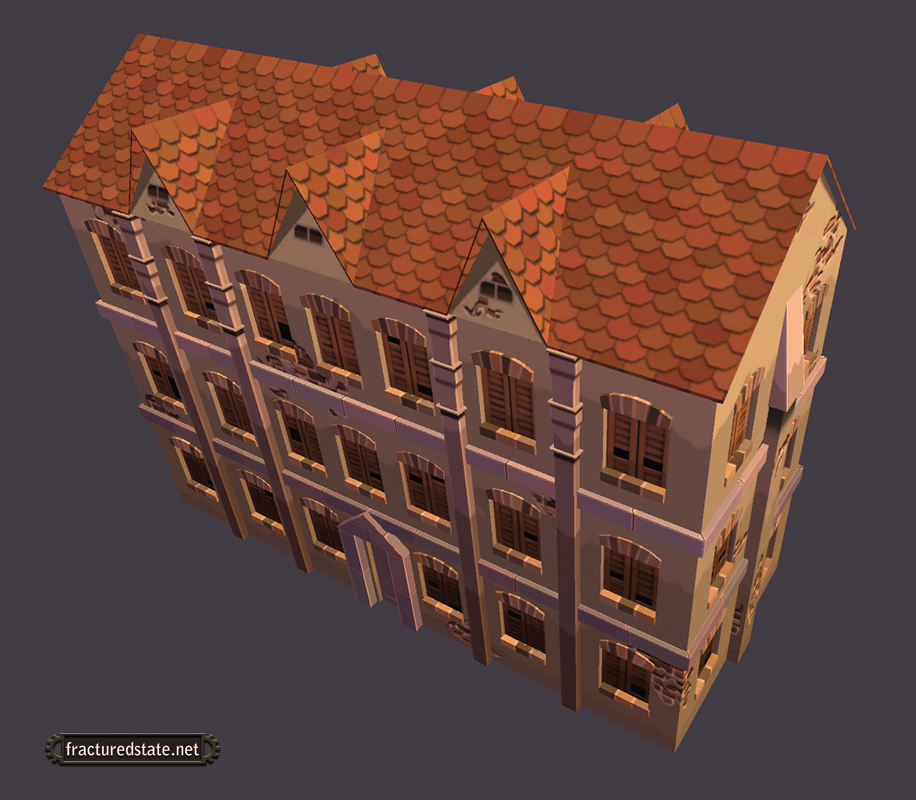 This second image shows the "gradient" effect I use in the texture sheet to give a better sense of depth for the in game camera angle.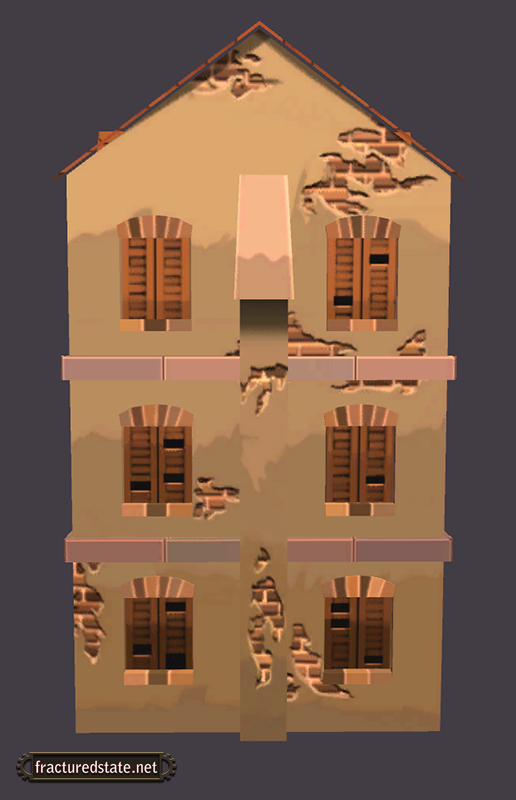 When I am painting the textures for these buildings (and for everything else once we get to it) I always try to focus on the viewing angle we are utilizing, so some things may seem exaggerated or missing/nonsensical from this side on view.

This last image shows a view similar to what the in game angle will be.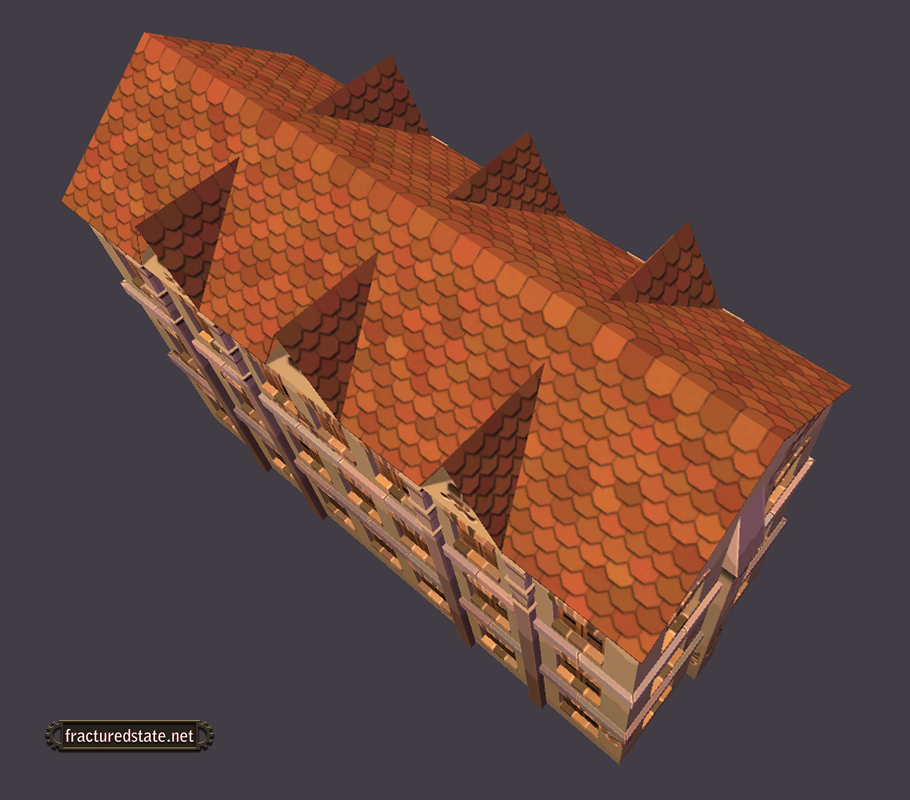 The color scheme for civilian buildings will generally be more neutral, a direct reference to their neutrality in the conflict. I also wanted them to have variety and character so I tend to try to stay away from monotone features that repeat such as brick or roof tiles.