The primary reason for my lack of posts over the past few months has been an attempt to establish a proper style for in-game assets. This involved a lot of experimentation and expletives. The result of this is a style that you will hopefully agree is attractive and on my end a quickening of turn-around time. Now then- the first image shows the change in the diffuse texture of the tenement.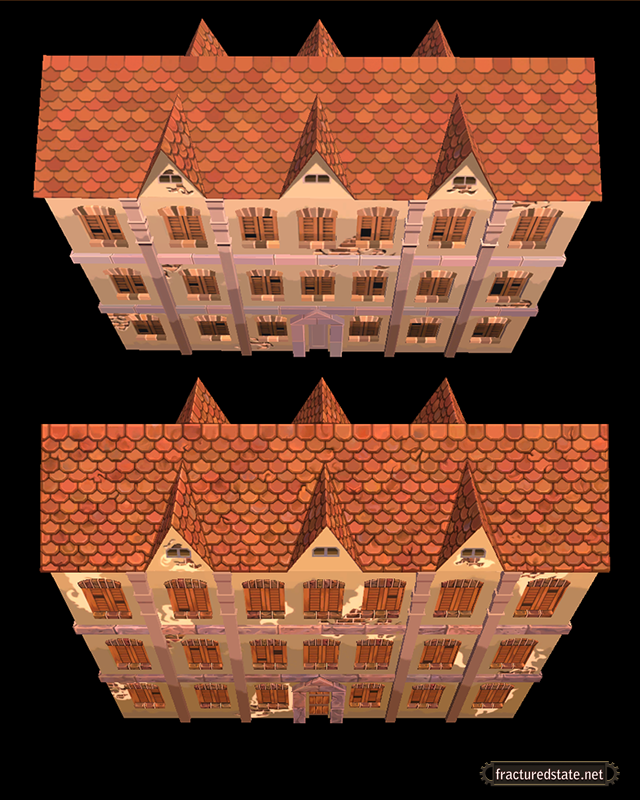 I attempted to ratchet up the complexity of the texture while giving realism a wide berth. The texture also became more saturated and slightly darker to accommodate lighting effects.

Speaking of which- some screen caps of the test scene I use as a constant reference while texturing. All of the assets in this scene have a specular map in addition to the diffuse. Also- Unity Pro effects!
We have lots of work left to do (possibly my most emphatic understatement ever), but progress is being made bit by bit.