Texas Bounty on Twitch!
I'll be streaming live Texas Bounty development on Twitch at Twitch.tv . I don't have a set schedule yet but chances are I'll be doing it on the weekends. I've already done one stream last Sunday where I primarily worked on bug fixing and player coloring; and it was excellent! Also follow me on Twitter @gamieon where I always make a post when a stream begins.
Network Play
Lately I've been busy restoring two of my mobile games to the market, but now I'm back into development with a focus on multiplayer. It's important not to add too many features in a single player game without ensuring it works in multiple sessions. I added a button to the Unity editor (through scripting) that lets me launch a separate instance, and start the simulation in the Unity editor with one button. My desktop looks like this after I press the button: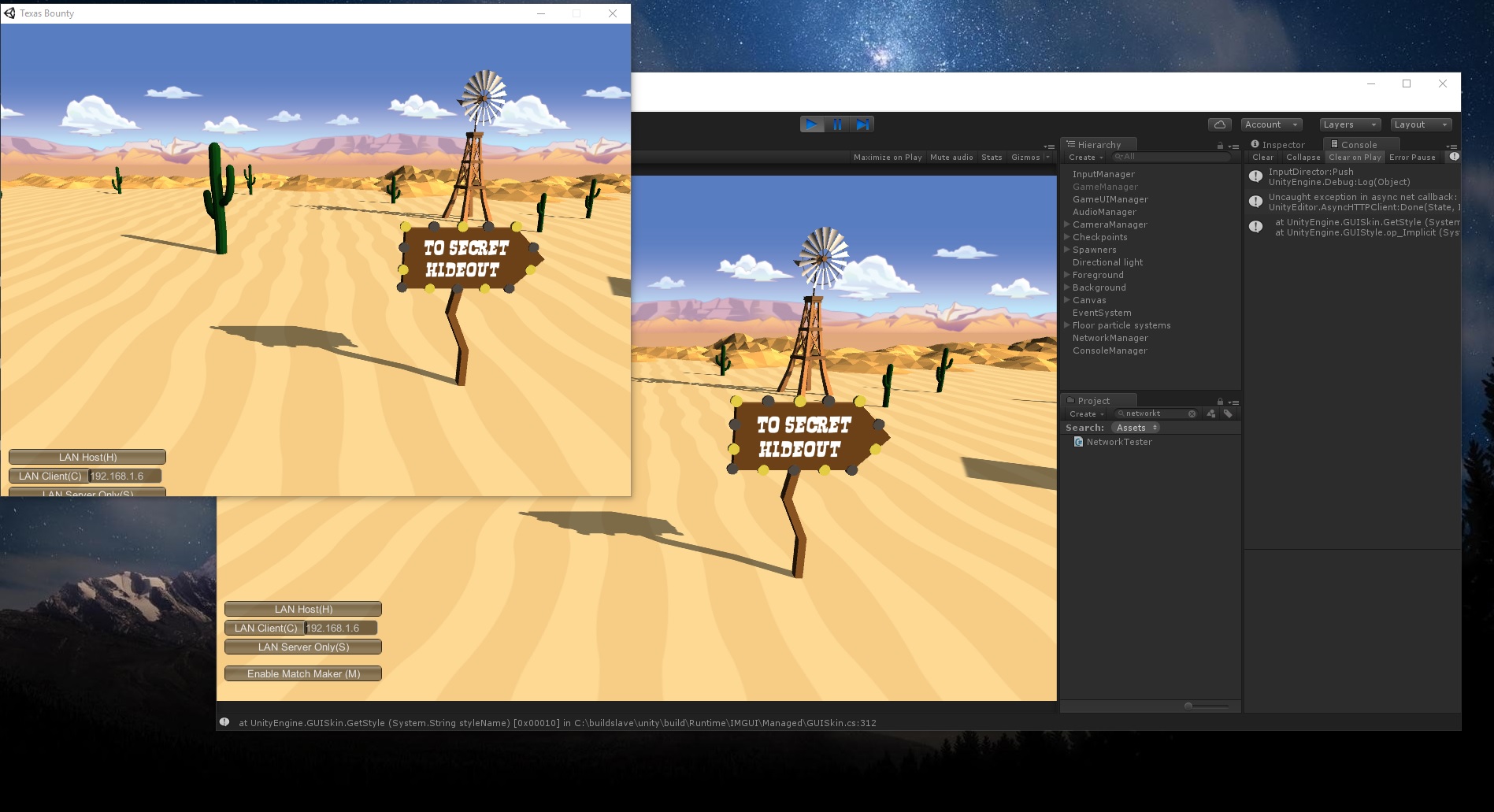 And here's a screenshot of a two player session: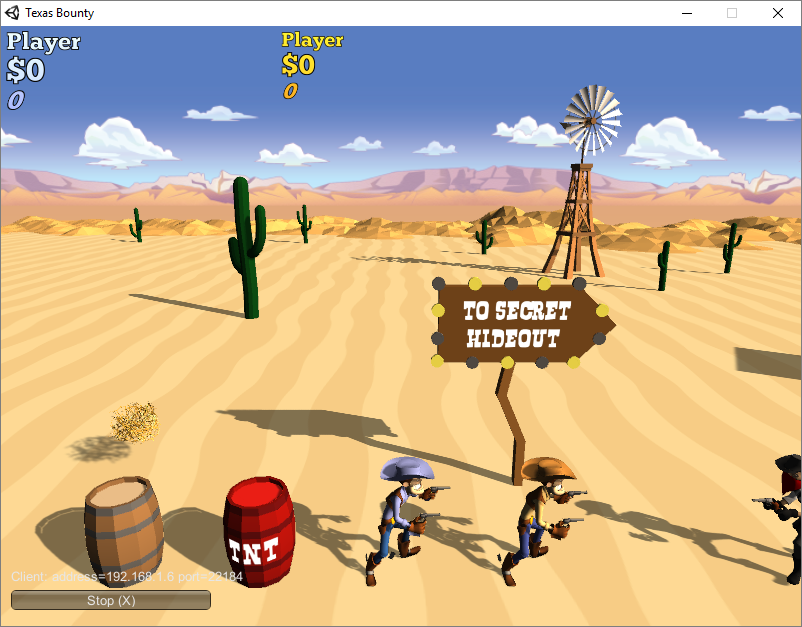 Note how each player is assigned a different color to make it easier to see themselves.
So far the basic features work properly over the network; including moving, jumping, crouching, shooting, scoring, enemies turning into ragdolls, and barrel fracturing (smashing objects apart).
Juice
It's the little things that matter. That's why now the ground is responsive to player movements. When you jump or walk, you leave footprints and you kick up dust. Check it out!
What's next?
Now the moment many players have been waiting for: Weapons. In the next update I plan on having two player classes and three kinds of weapons for each. To get them I'm introducing weapon drops that special enemies will leave.
Well I'm on my way to GDC now; have a good week everyone!
Check out my homepage and social feeds
And my projects!