S'up, IndieDB community ! It's been full 21 days since I've started this project, and I am determined to make it awesome !
I've been pretty busy these Days. Between learning to use unity and making my own 3D assets, all while keeping at my job as a doctor, it's been tough. Well, let's get down to business :
I've redesigned parts of the Newton Gun materials, and experimented some ways to make the game over screen :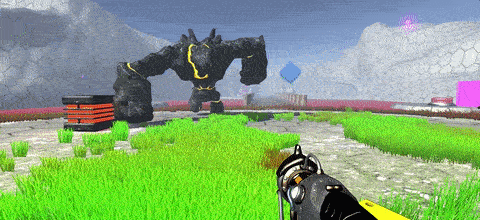 You are dead !
Also, redesigned the "red cube" (AKA Burst cube) so it has a better design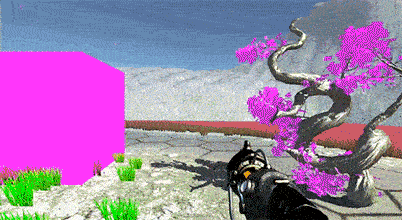 TO DO : make a nice explosion animation and make the cubes single use.
Also, In the best spirits of First person puzzlers, I've added a "Teleport Cube"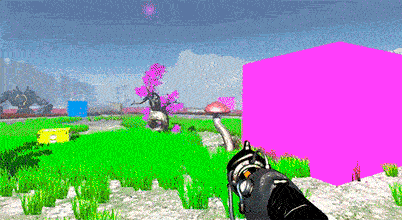 TO DO : redesign the cube and make it single use.
Least but no last, is the player hability to combine and use more than one cube/object at the same time.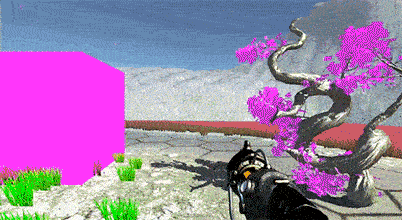 If you like this project, please drop me a message :)
Also, check out my concepts and 3D models ! I've been working on that a lot !
I've been thinking of making hordes of this baddass :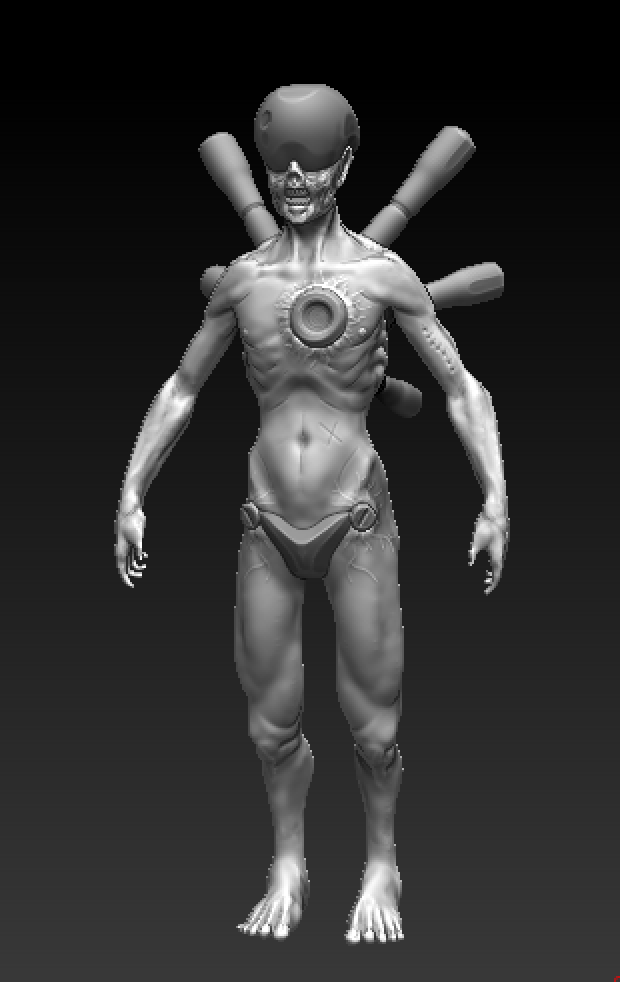 Also, here is the redesign of the Newton Gun : (The top ones are the old, and the bottom is new)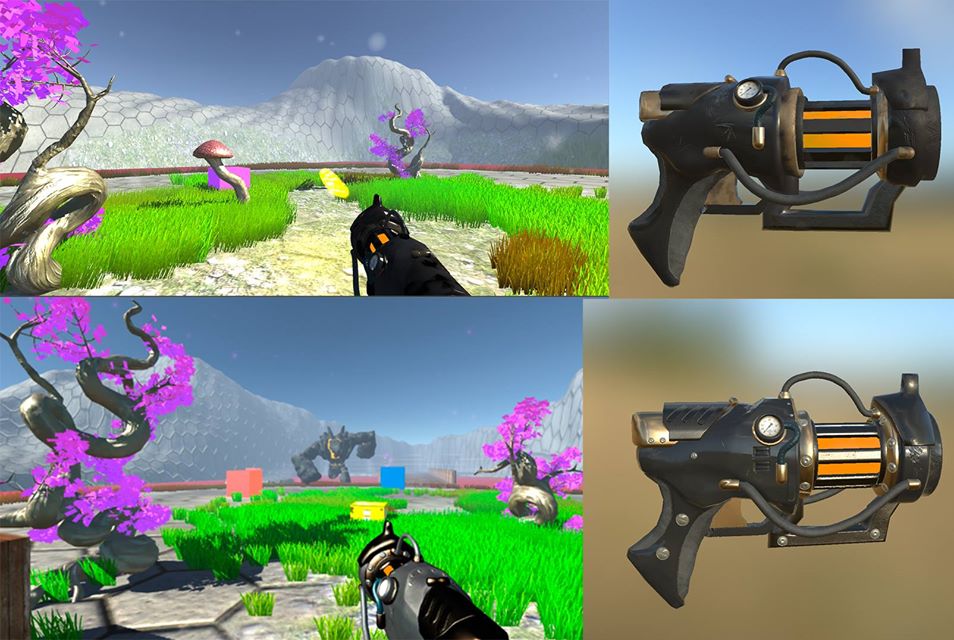 Hope you guys like it !
I will be sharing some of the story in future updates as well ! Thanks for reading this far !