Hi guys,
We are an indie developer and we just release our new game on Steam: Smash Ball
The game is a mix of Pong + Air Hockey + Soccer with mechs.
You can score by making a goal or smashing the opponent.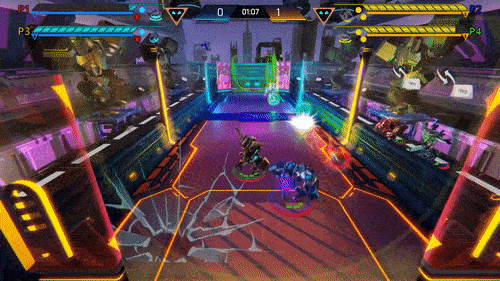 We will have tournaments soon, so this is probably the best place for pro-testers.
We are looking for testers to try out our early beta, which is multiplayer (1v1, 2v2, co-op and couch co-op). And we are giving away a series of early access beta keys for a limited period.
Everyone who wants to participate, follow the steps:
1) join our Discord Server: Discord.gg
2) accept rules and pick a pro-tester role on #get-roles channel
3) go to the #pro-testers-info channel and sign up on the form to get the key (you can sign up directly on the link but won't get the news about tournaments and giveaways)
You can post any features requests or bugs you found on the channels: #feature-request #bug-reporting
Our beta players will be the first to know about the tournament and the prizes. (someone said Razer?)
Note: Our current Demo available for download on Steam is only a single player (1v1, 2v2). You can download to try out and wishlist if you like it.