The very first test version of Legends of Strife is up. It runs in an applet on our website www.distantmelody.net here. We implemented some cool patching so you'll only have to download the whole thing once and you can patch it from there on. You can quickly make an account (no email address required) and start by making a character. You can choose from 4 classes, only Mage and Necromancer has spells so far. And, newly implemented, you can choose your gender. Finally give your new character a name and off you go, you can join the world.
Here's a guide to the interface: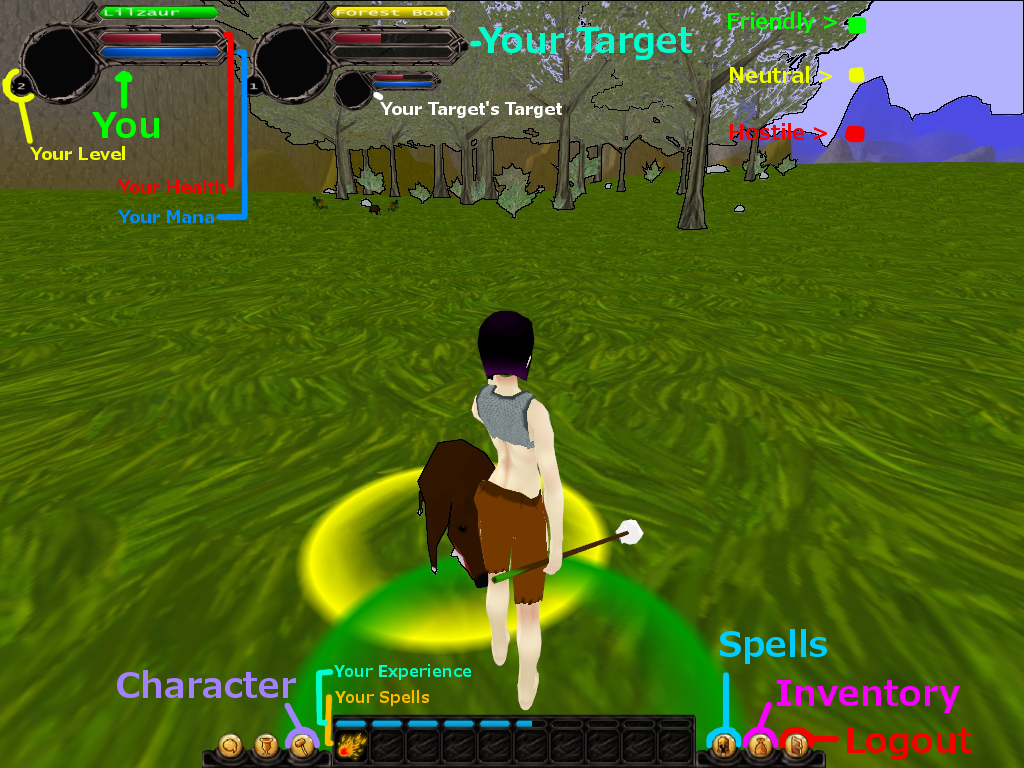 Have a look at some of the quests, beat up the boars and tortoises for loot, beware the boots, they will break your character, and most of all you can explore El Clease.
Since it is just a test version of what we have so far please note that player death, vendors and some of the quest aren't working yet. More like we haven't worked on them yet. But keeping this in mind we would love to hear your comments and what you think so far.
Of course we didn't just throw strife up without making a couple of updates first. There are now chickens in game. Poor little things only have 1 hit point, shame.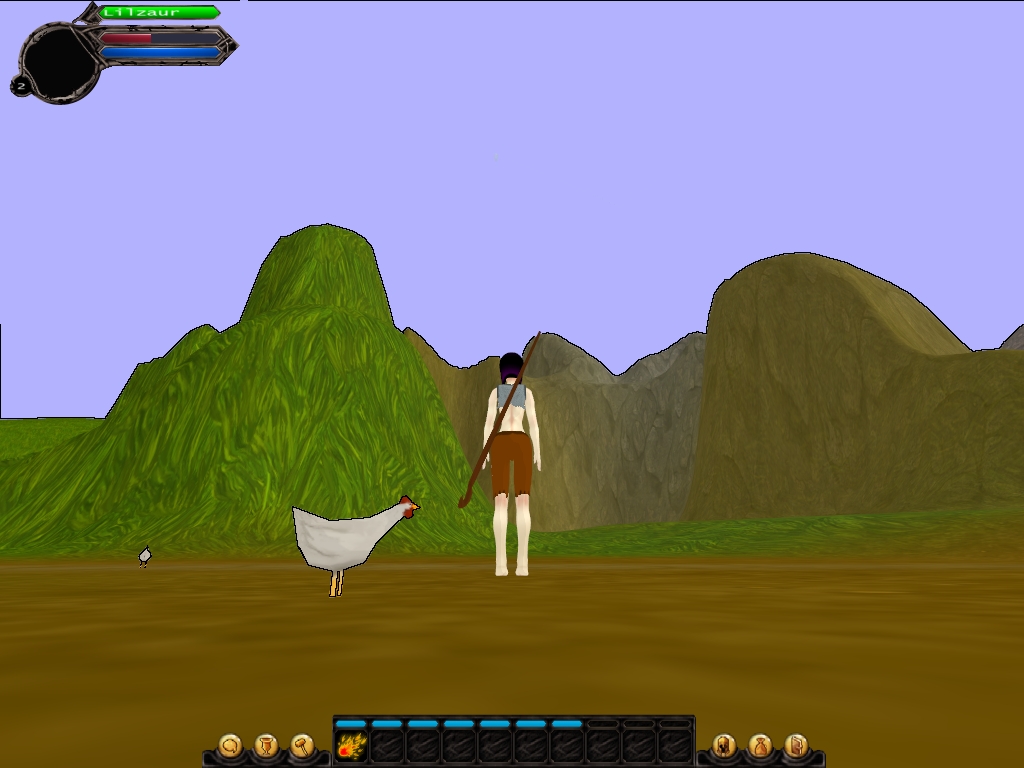 New farmland texture. El Clease is known for its abundant lands so there would have to be crops.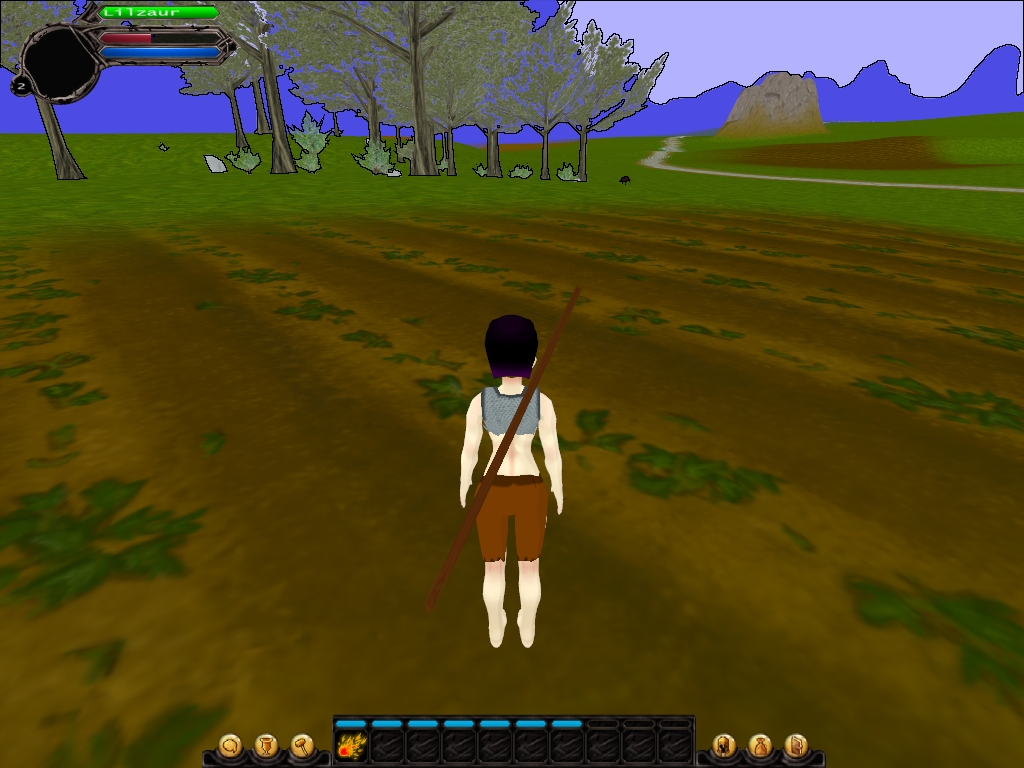 We worked on the male model to get it up to scratch. I got most of the animations in and gave him some underwear too.
There's also a new staff, named the Mage's Staff, if the Skull-on-Stick wasn't quite your style.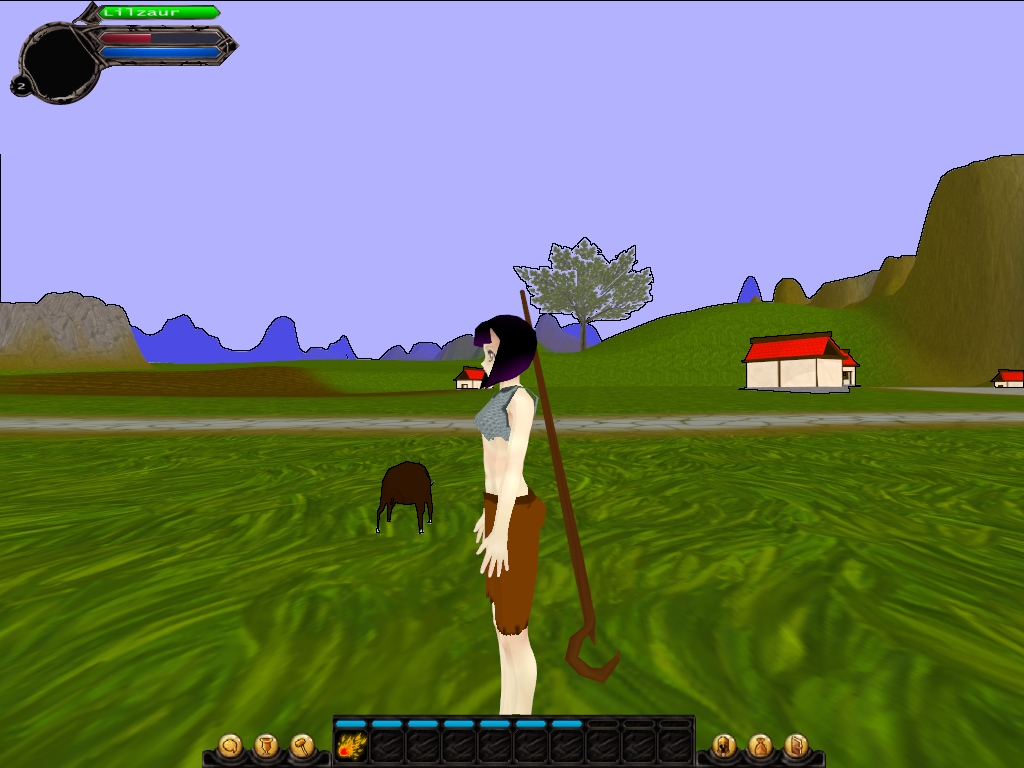 Once again, You can play Legends of Strife
Here