This is the second test build for the game (the first one was only available on Scirra forums). The only major changes are -
-Soundtrack added
-Sound Effects added
-Changes to the main menu screen.
This is about 3 weeks worth of development, so it is pretty unfinished and buggy. Please report the bugs if you find any.
Here are some in-game screenshots -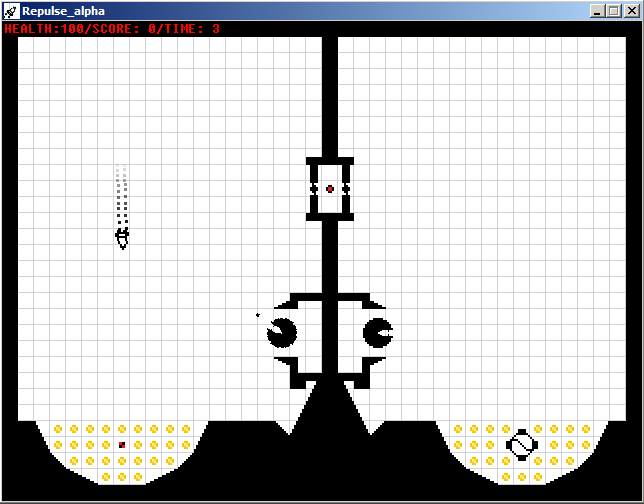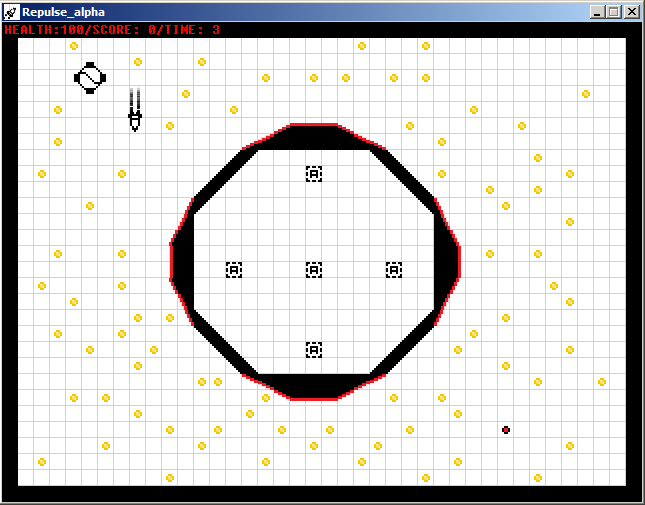 Apparently, the editor can also be used to make some crude artwork, so I used it to make the main menu art :D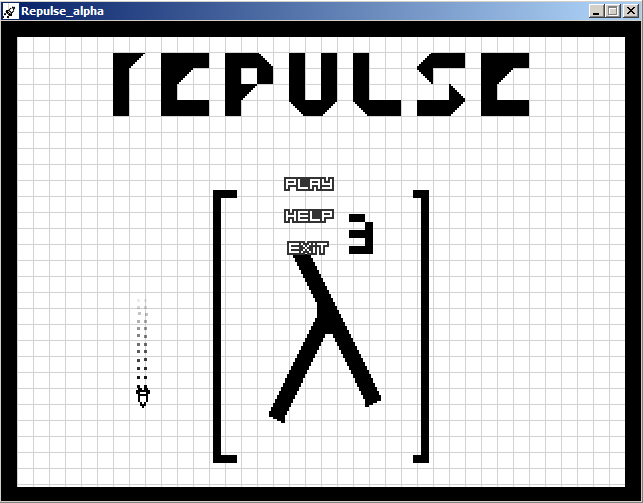 Head over to the download section to get the game!
[Controls]
Left Mouse Button : Press the LMB to blow the rocket in the opposite direction.
'Z' : Shoot (Cannot be used if disabled)
'X' : Brakes (Cannot be used if disabled)
Spacebar : Pause
Right Mouse Button : Unpause
On the level selection screen, double click any level from the list to play it.
Tutorial for editor is provided in the download.
[HELP]
* To be honest, for some reason the game kinda feels broken right now. Seems like it has been forced together rather than something that is whole. So some feedback would be appreciated, maybe suggest some new features like new tiles etc.
* As you can see, the number of levels is really small, maybe if somebody could help me make a few levels.
* Suggest a new score mechanism? The current one is pretty dumb, both score and time are 2 separate things, so you can complete a level in really small time with a score of 0 or you can collect all the coins and get a high score but with a really large time.
THANKS FOR PLAYING!