The Production team is at it again continuing his work on terrain texture upgrades, with enhanced new railways and fields. We also have a Special Paratrooper Event this Sunday at 11AM PST on the Training (Events) Server. All-access has been granted on the Campaign and Training server(s) between now and Sunday night to encourage player participation - this access is extended to all WWII Online players (past and present) from WWIIOnline.com and Steam. Please join us this weekend and be sure to bring a friend along!
---
TERRAIN UPGRADES
We'd like to thank our environment team working on the game for their continued efforts - they are changing the way WWII Online looks! Please enjoy.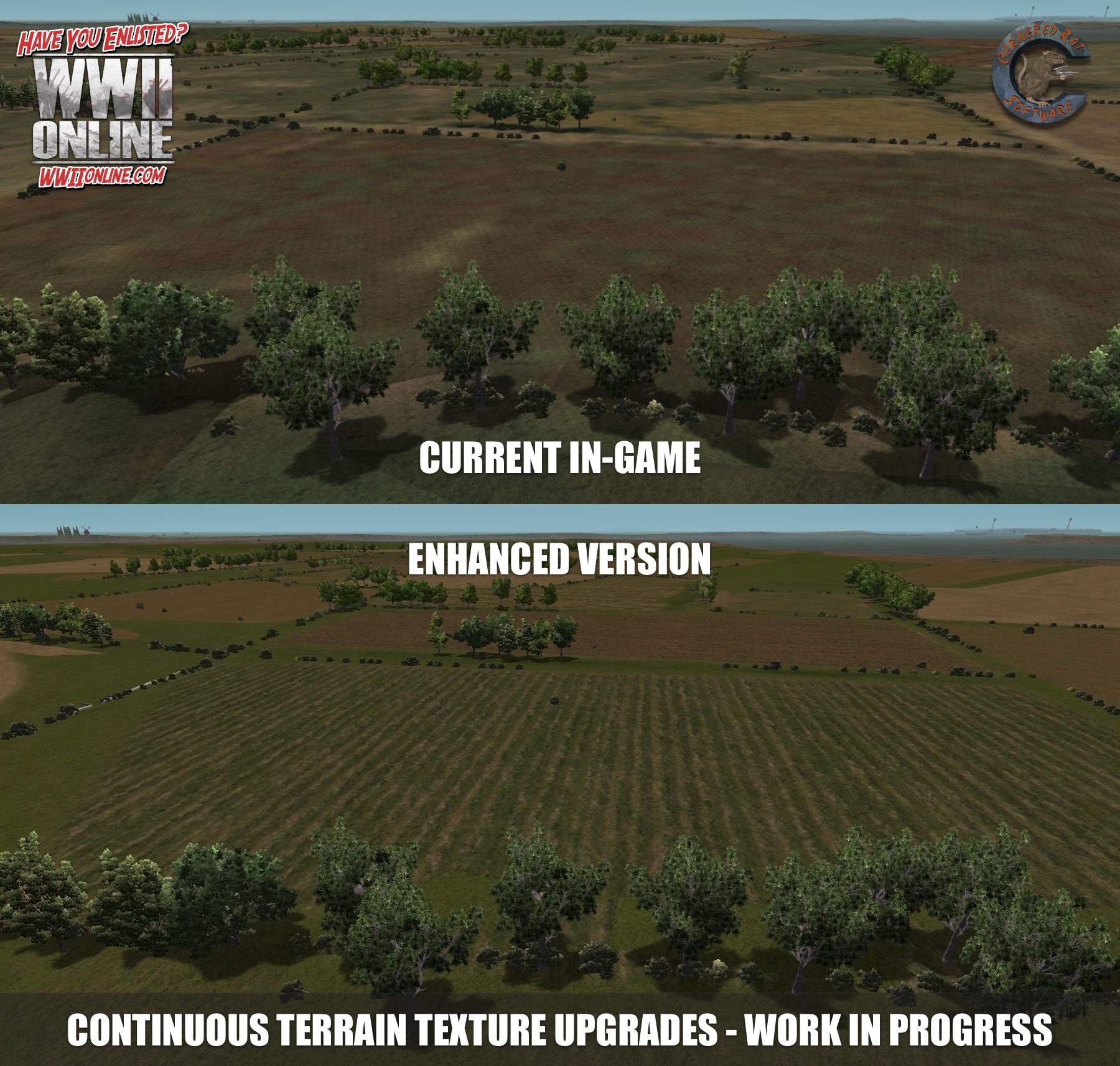 ---

TMAN - Community Manager: Join us on Sunday, August 9, 2020 starting at 11:00 AM server time (PST) for Operation "SUMMER RAIN." This is a paratrooper focused special event which will be held on the Training Server. We expect large para operations during the event but it will not be limited to paras. It will be a combined arms event involving land, sea, and air equipment. Also, Campaign 174 rages on with the Allies advancing deep into Germany and the Axis fighting to defend their factory town of Frankfurt. For updates from the Allied and Axis Commanders in Chief.....
OPERATION "SUMMER RAIN"
This is another in our series of Cornered Rats Software (CRS) special events. Like the last one, this one will be held on the Training server starting at 11:00 AM server time (PST) on Sunday, August 9, 2020. The Campaign server will be suspended and the arena locked for the 3 to 4-hour special event. Join the Rats and the High Commands from both sides as we bring together the elements to create a lot of action and great battles between virtual warriors of WWII Online!
All equipment will be open to all players during the event regardless of your subscription. We will be manipulating supply around our areas of operation to present some unique challenges to both sides. We are bringing together the elements for great battles, we just need you to join us. What a great opportunity to rally your squaddies for a few hours of intense gaming action that showcases the best of our game! Be sure to download Allied or Axis Discord as we will have special communication channels for the event.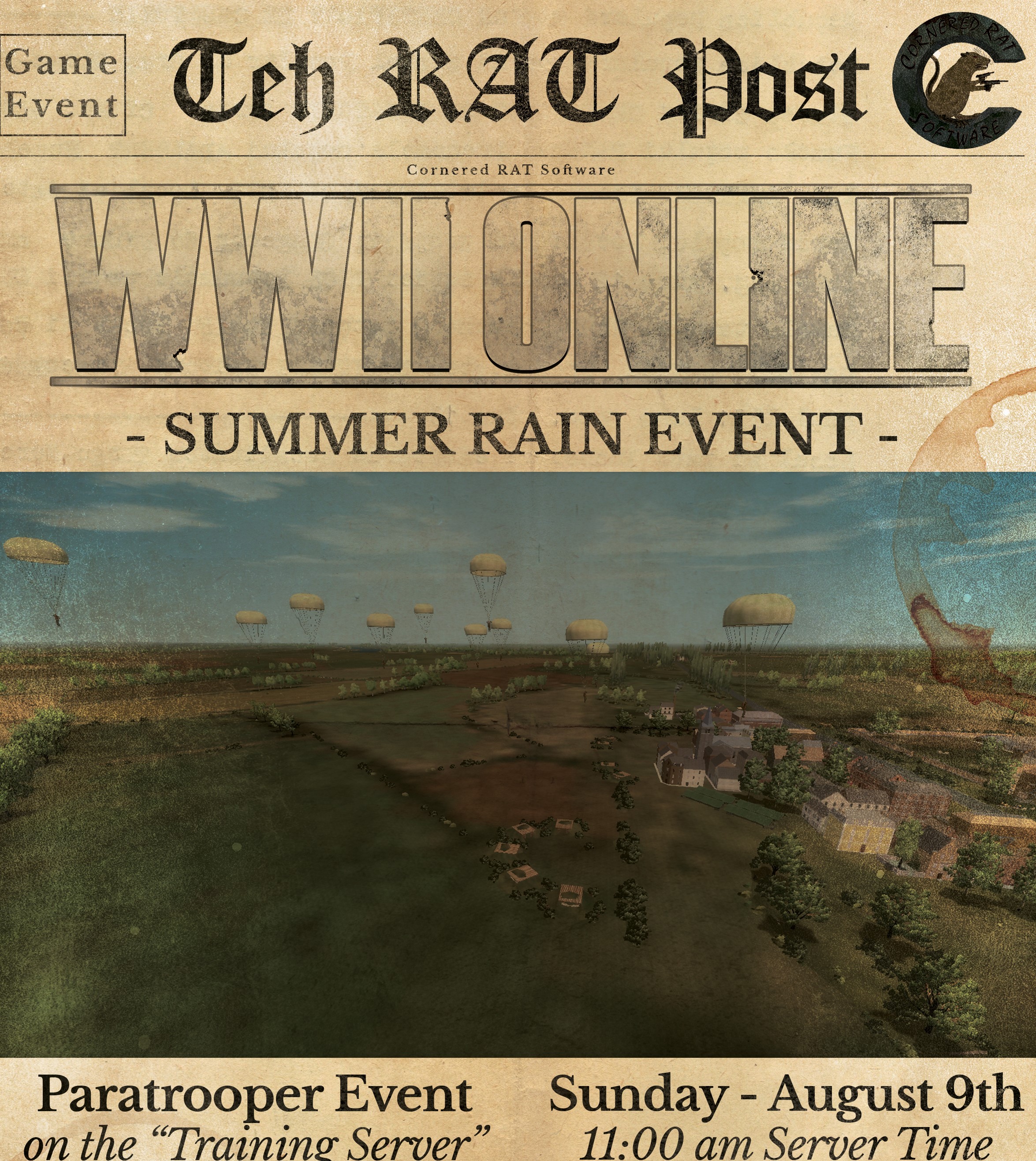 CAMPAIGN 174 RAGES ON
Reports from both CinC's
HIGH COMMAND VOLUNTEERS
We have received an influx of High Command applicants since we opened High Command access to all players. We are working rapidly to move these applicants through Officer Candidate School (OCS) and get them graduated and placed into the respective High Commands. From there, the new officers will be appointed an HC mentor who will help take them through the "Field Training" next steps of learning the High Command.
Apply to High Command by clicking below (includes all subscription types now):
We ask for your patience as we work through the current applicants. If you have any questions along the way you can reach out to IMBRUTUS@corneredrats.com or PM her through the forum email.