An Update of Technical Limitations
After reading my previous (and outdated) article, 'Technical Limitations', I decided to update it, as some things have changed. I, of course, still heavily appreciate volunteers and anyone willing to help me.
Terrain
I've actually figured out how to make terrain thru the program 'World Machine'. I just have the Basic version right now, but it's plenty. I'm still learning the specifics, but so far, it's proven itself pretty well.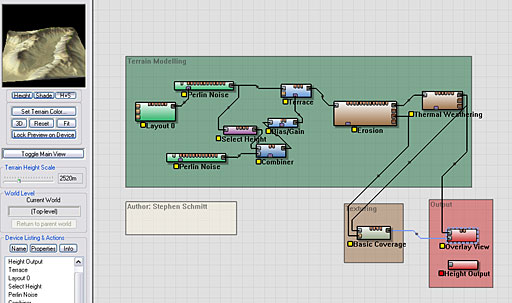 I should be able to make plenty of custom terrain for Therium-2 with this program. I'll get better with it over time, obviously.
Scripting
I'm godawful at scripting.
Anyone who knows AngelScript better then Halzoid and I are absolutely welcome to help (or do anything, really). As for how much of AngelScript I know, I'm pretty much just throwing code at the wall and seeing what sticks.
Almost all of my scripting needs involve dialogue. I've been trying to make a script that reads whether or not you've murdered anyone in the level, and if so, plays different dialogue accordingly. And, if you know anything about me and scripting, I fail and I have no idea how to write it properly.
Luckily, I actually have resources to help me out with this stuff, so it shouldn't be too much of a problem as long as I actually try.
---
Otherwise, I should be fine. I don't need anything else for now, but if I do, I'll be sure to say something about it. Volunteers for anything (and I mean anything) are totally open. You can message me on either the Wolfire forums or ModDB itself.