Finally, your time has come to restore life on Earth! Terraforming Earth is out now on Steam!
Take control of Opi, Curi and Spiri, three specialized terraforming robots who find themselves in a bit of a situation as they witness all life suddenly disappearing from the Solar System. Their job is to unravel the mystery by working together, combining their different skills to overcome infinite generated levels.
Focusing on problem-solving and planning instead of rote memorization, Terraforming Earth creates unique situations every time you play – even the boss fights and the music are procedurally generated!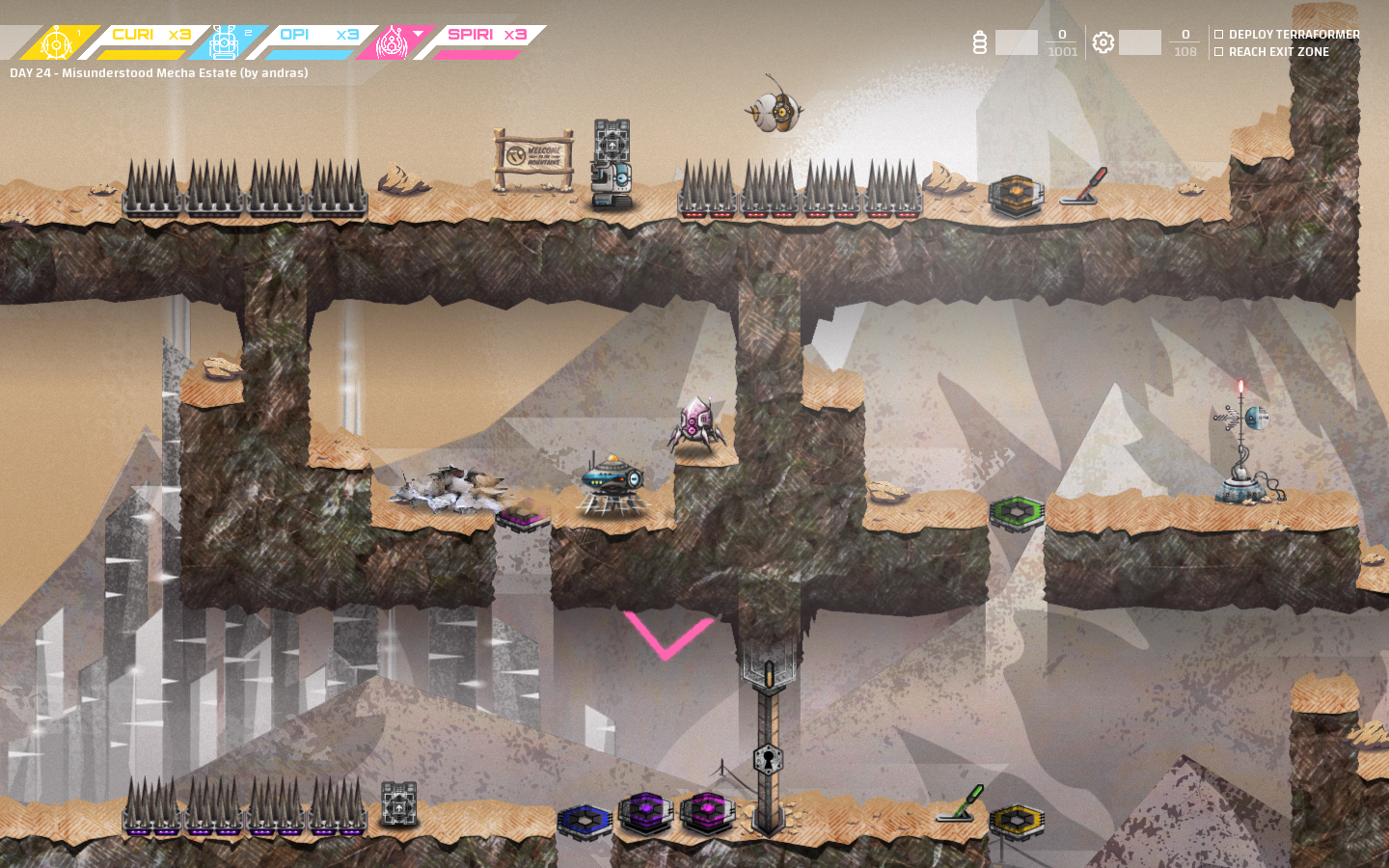 As of today, Terraforming Earth is launched in Early Access containing solo and local co-op modes and it should be treated as a full release in terms of polish and functionality. The full version of the game will be available in 6 months approximately and it will include more obstacles and enemy types.
Make sure to pick up a copy while the launch discount lasts!
Features
AI-generated levels
Optional challenges (permadeath and time-pressure)
A simple-to-understand but hard-to-optimize resource management meta-game
Level curation
Single-player
Local co-op multiplayer
Full controller support
A story about quirky robots and environmental catastrophes
Procedurally generated music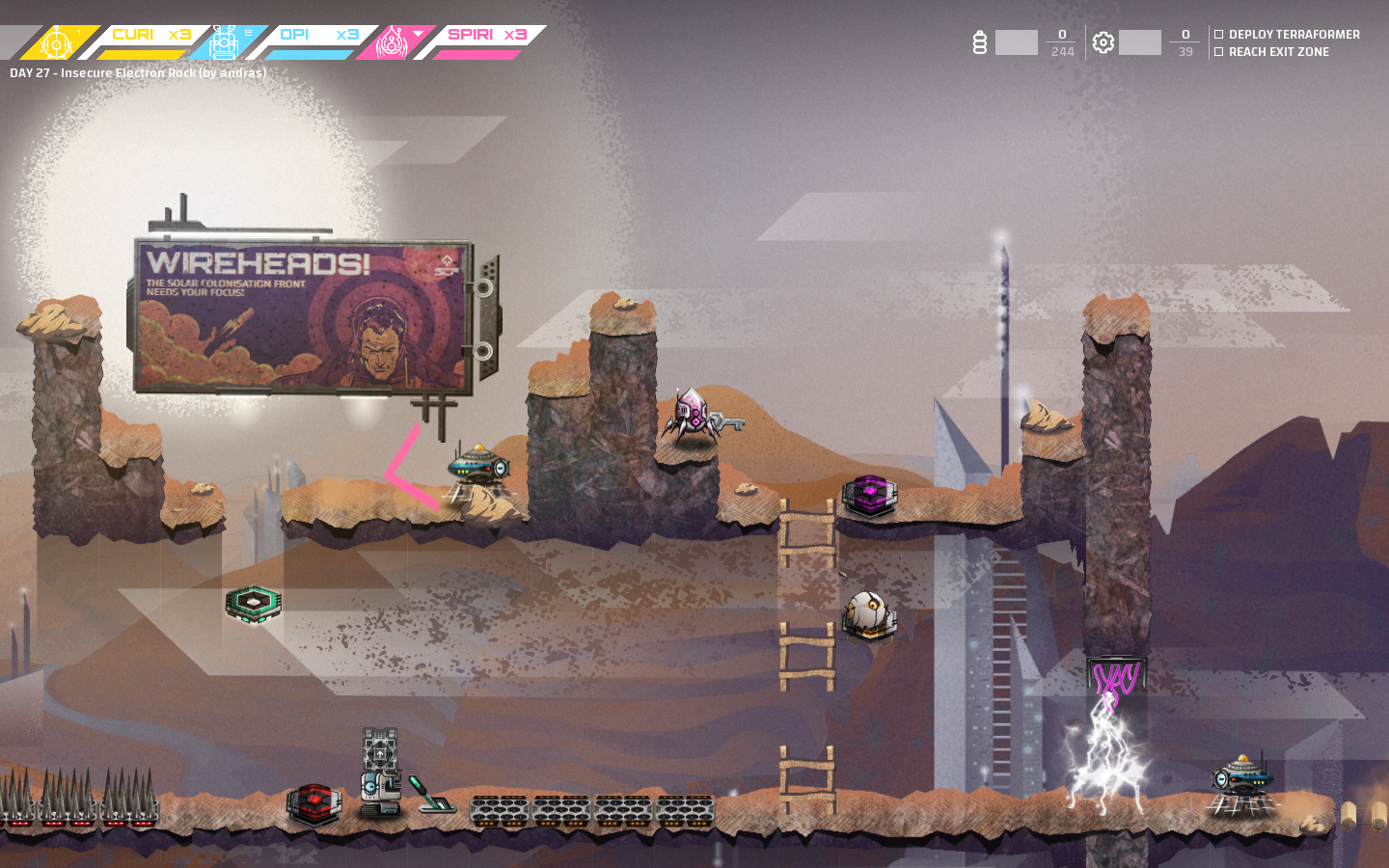 Additional Information