Premise: Unity is a wonderful engine.
Ternion was the first project I ever created with Unity, I think it was 5 or 6 years ago, and when I started to use it I decided to code using UnityScript, the reason why I did so is because I already knew the language (JavaScript) thanks to school and because the name "Unity"Script made me think it was better supported. [cit.]
A few years ago, basically after I stopped development of Ternion, I discovered a program called MakeHuman. It's a program that allows you to create custom humans like on The Sims. The reason why I didn't use it for Ternion is because it was very poor of assets (clothes) and I couldn't just make the protagonist wear loafers and a t-shirt. Things changed recently when I started to collect a lot of clothes and hairs from MakeHuman's community and when, most importantly, I finally learned to use Blender. Blender has the plug-in to make clothes for MakeHuman so it was possible for me to model (or take from older model) clothes or hairs and port it to MakeHuman, this way I could finally have realistic, high-definition and rigged models for Ternion's characters, what I always complained about!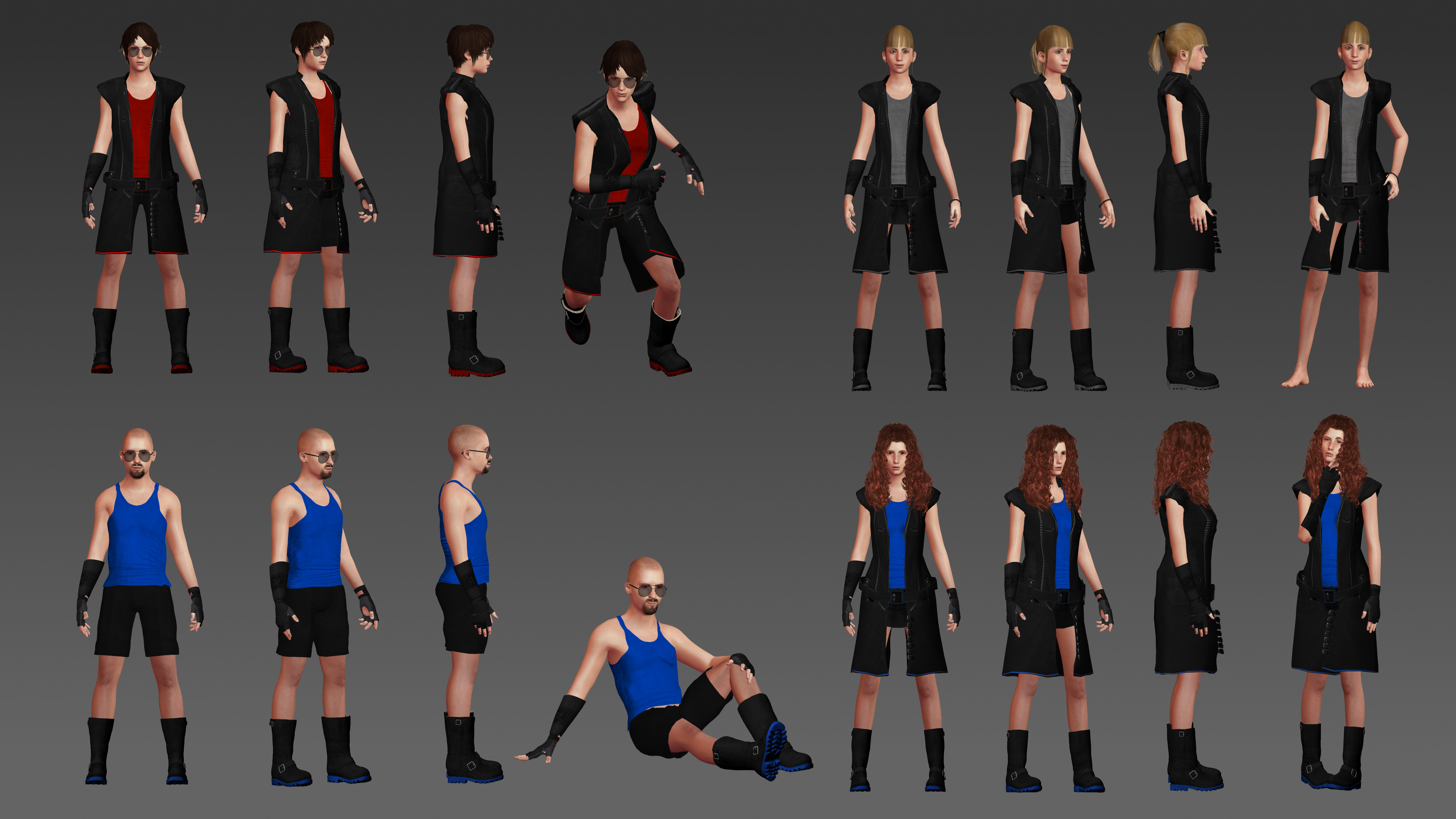 I couldn't wait using these new models. A lot of time has passed since the last day I seriously advanced in Ternion, I think it was 2017. In the meanwhile, Unity started making UnityScript obsolete in favor of C#, probably because C# was faster and had more features, I consequentially switched to C# too but, when I re-opened Ternion to put the newest models in the game, I, sadly, discovered .js scripts (that in Ternion was 100% of the code) was not even compiled anymore. The game now is dead.
I don't know if it worth convert every single script to C# (the one controlling the character has 3276 lines) or start all-over. If I'll choose the second option, it's possible I'll do it on another engine. Like UE4. Only for personal revenge.
I'm sad because when I found a way to finally advance, thanks to Unity, all the work I've done is lost. It's not Unity's fault, I should have kept the game updated with latest engine's changes.