Tenebrae DevLog – Entry #06
Enter the Mist
We can now confirm that 'Tenebrae – Twilight of the Gods' will feature a second playable character, though that's all we can say because, as you may already know, our game is heavily story-driven and we don't want to spoil it!
Mist is the name. She's 20-something (but don't you dare asking her true age!). She likes hanging out with all sorts of demons and werewolves into dusty dungeons.
This character will introduce a totally different gameplay based on ranged attacks (bows, crossbows, spells, etc.).
Here you can see a preview of the in-game character: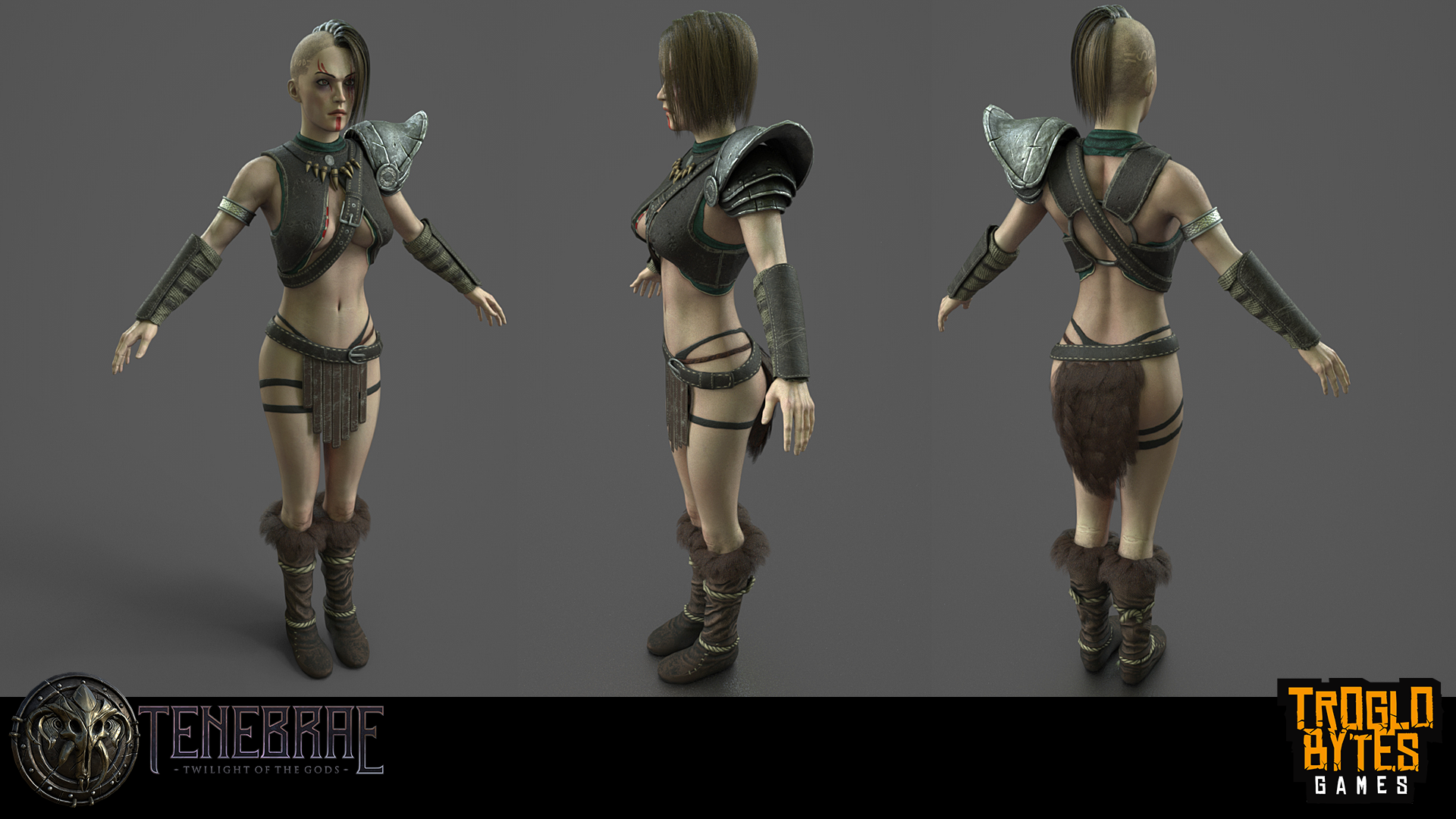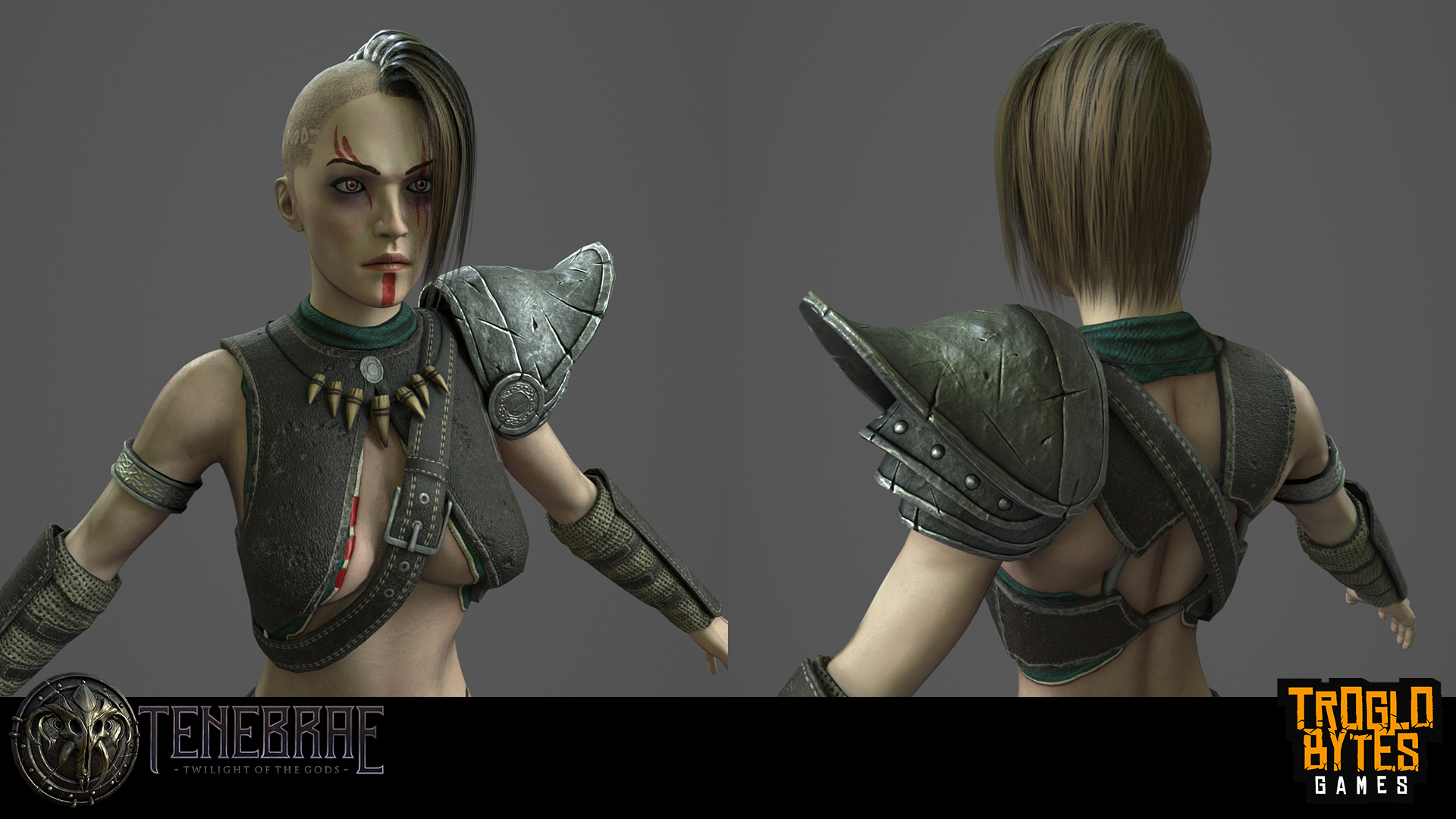 Tenebrae DevLog – Entry #07
Dungeons, moar dungeons!
We started refining all the dungeon game levels for the first world of 'Tenebrae'.
All the rooms are undergoing a heavy restyling (mostly lighting and set-dressing). We also started creating room variations to feed into the random dungeon generator, which should ensure a richer explorative experience.
Here you can see some of the new rooms you will be exploring in the game: