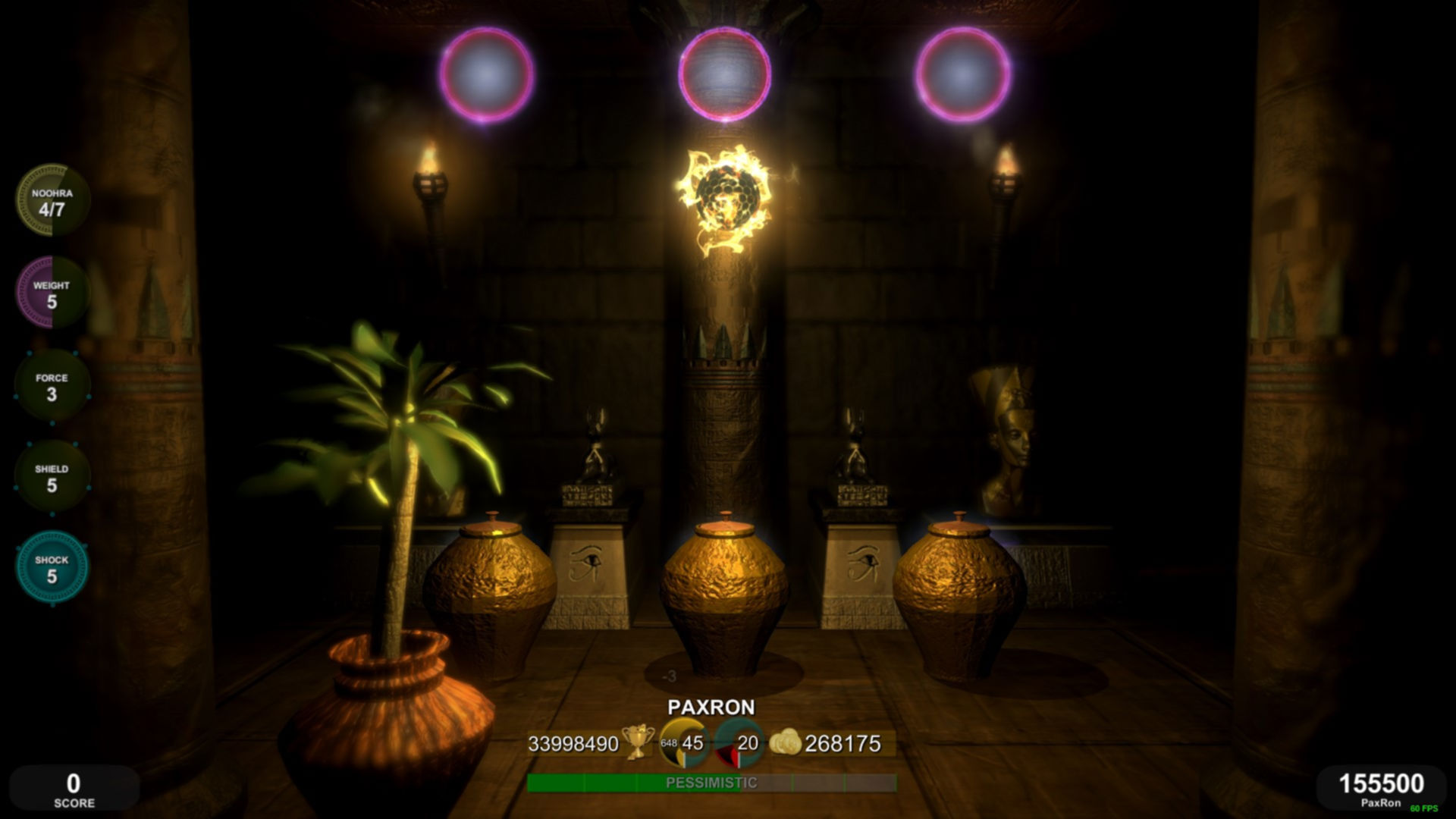 I just wanted to do a little tease to all the brave light bearers out there, to let them know what will be coming their way shortly. I am working on the 2.0 update which brings a new Egyptian world called Temple Setis to the map. The world will be unlocked to all players who reach a 1 million score.

The play style for the physics platform stages will be different yet again in this new world. Temple floors slope steeply into the ground causing the Fire Orb to reach high speeds, careful you may lose sight of the orb so slowing it down by any means will be crucial to manage the orb. Slowing it down is one thing but increasing momentum again to move over further objects is another challenge.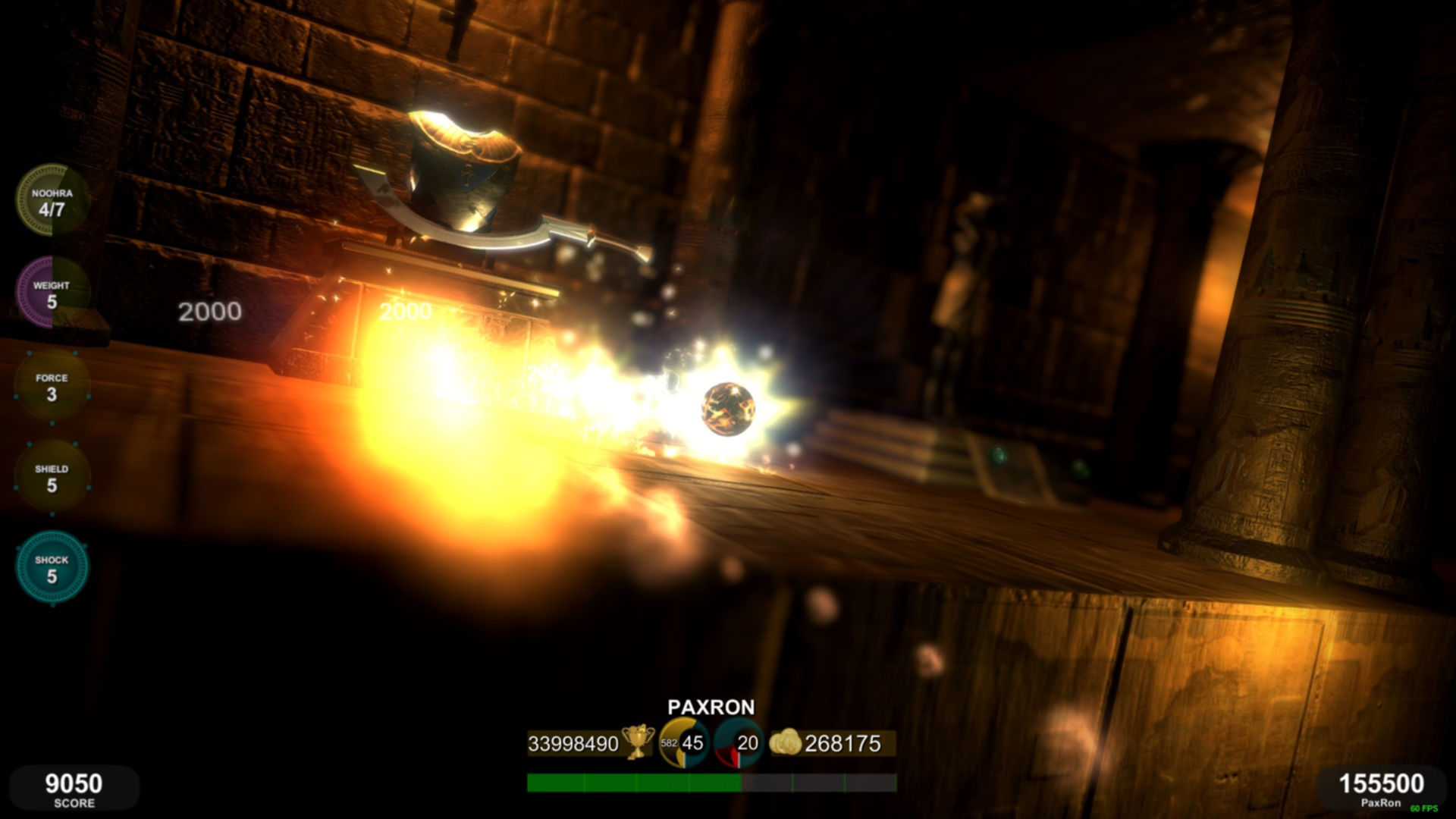 The free update will include a number of Egyptian themed physics and card boss stages for your enjoyment or frustration :)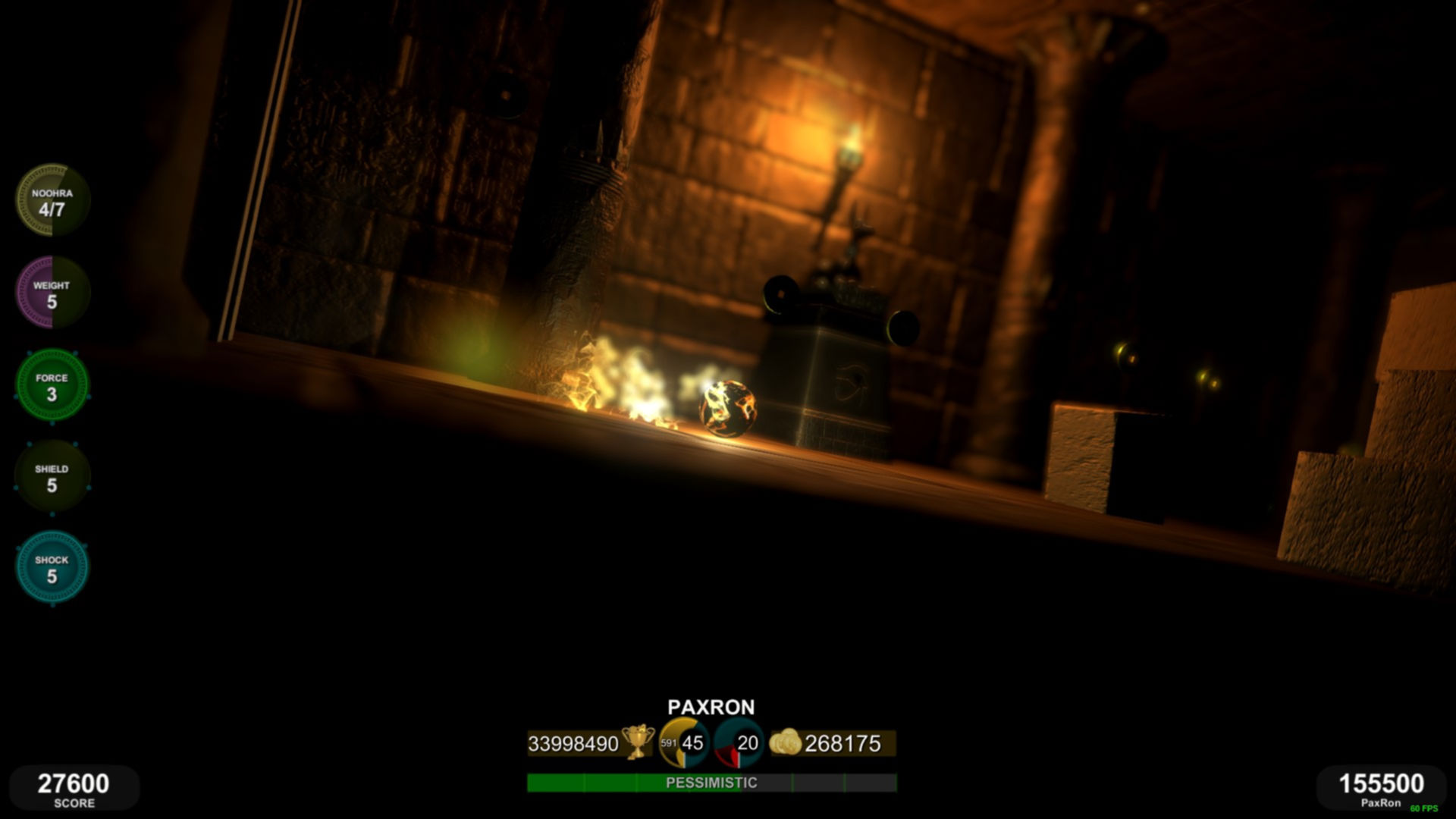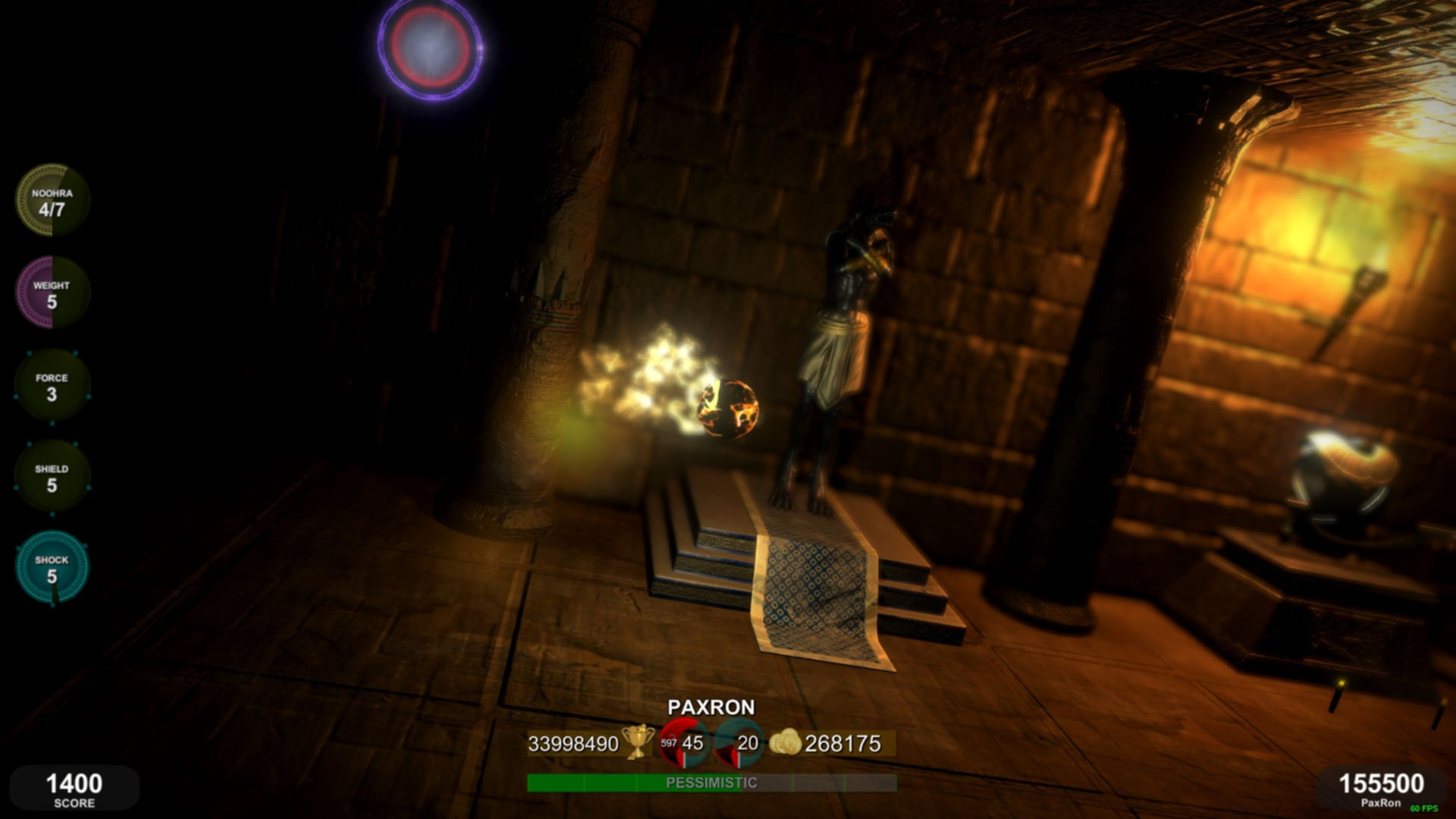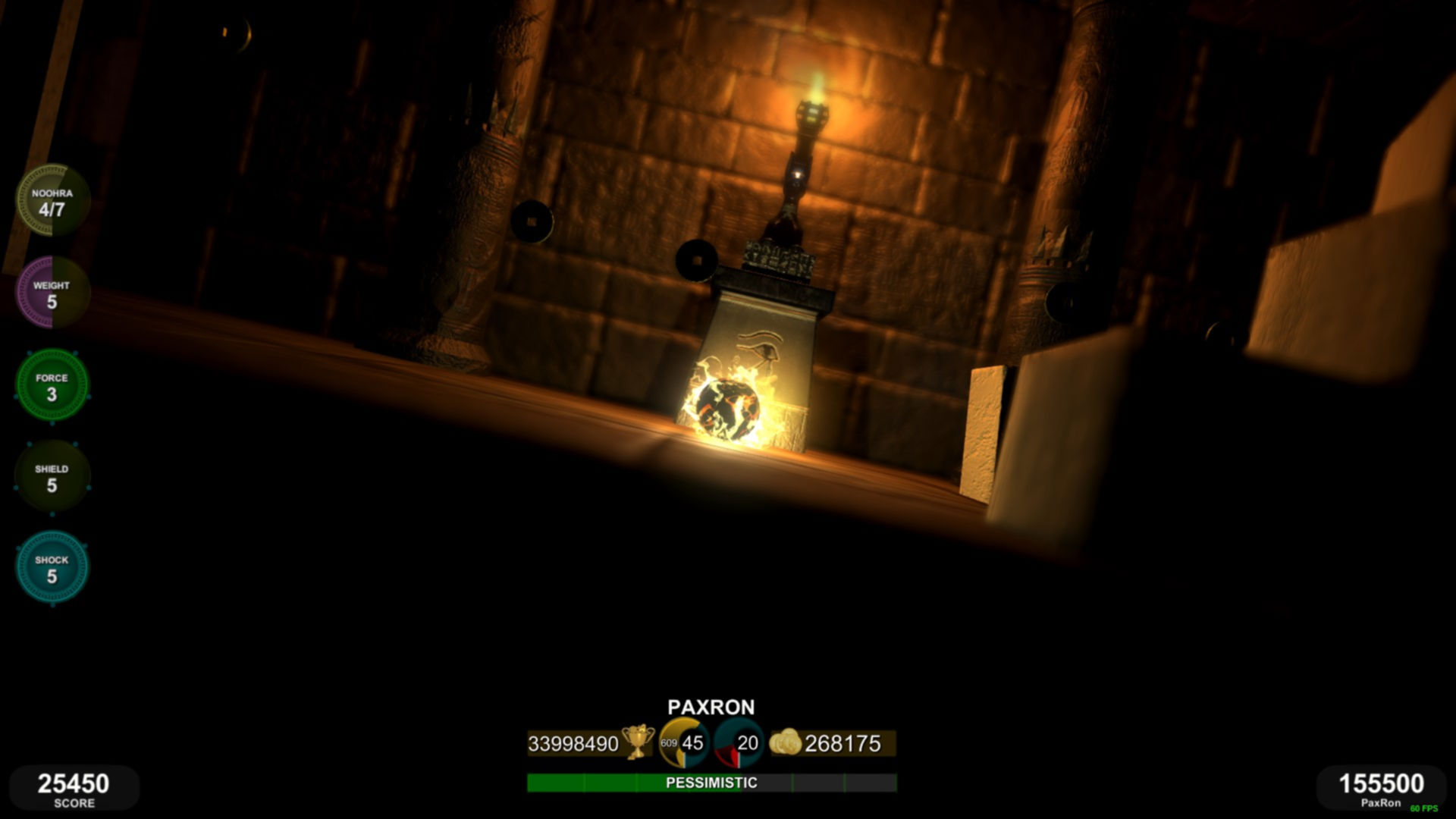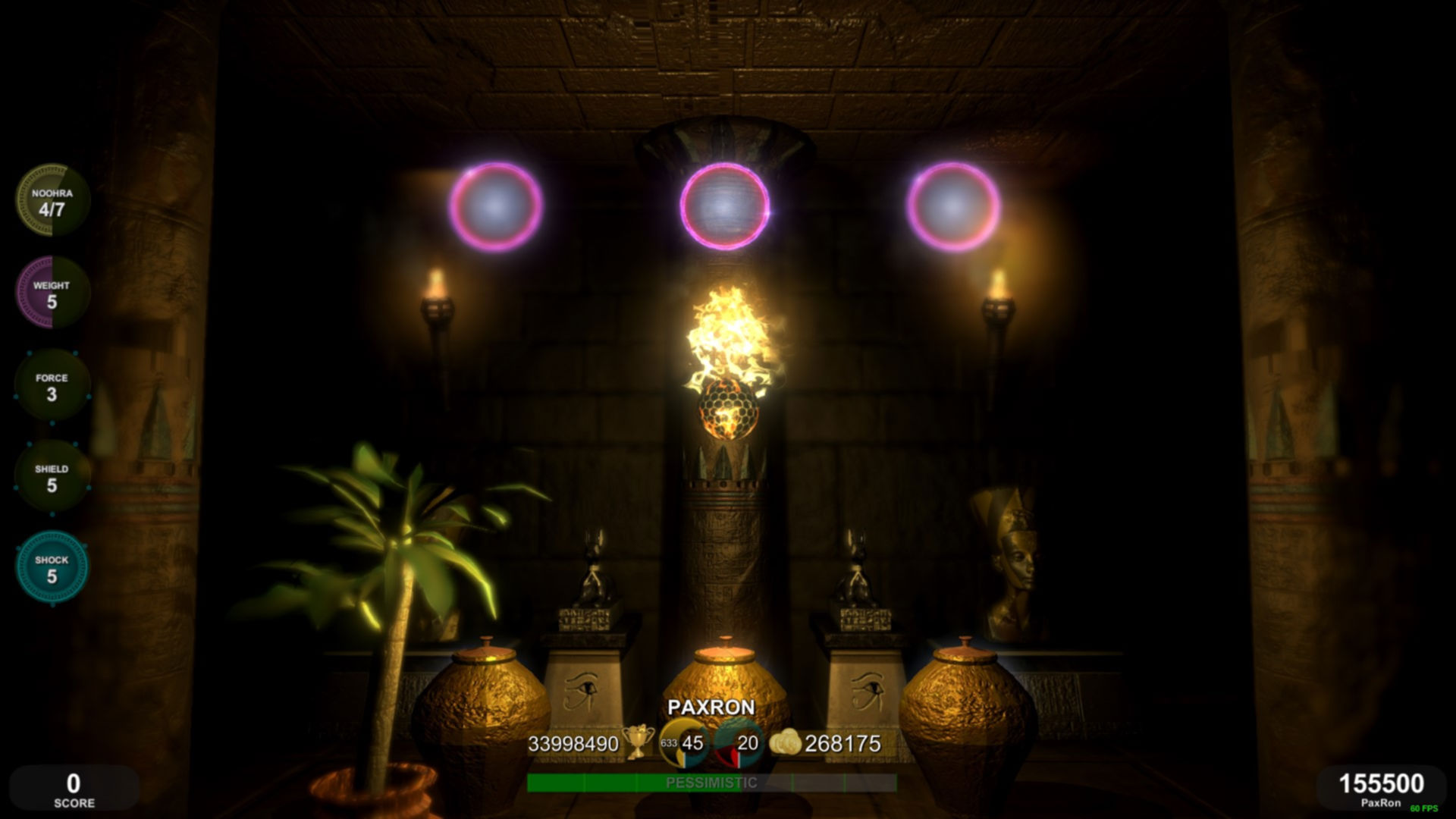 Additionally I added a few new cards in a recent update and new Halloween themed cards will arrive at the end of the month along with a 75% discount sale on the game. 4 cards have been added immediately to your deck and the rare Halloween cards, one of which is shown below will be token unlock-able only.
There have actually been 2 recent updates and a number of improvements and player tutorial help have been added to make things a little more understandable.
Rare Card: Big Boo, coming towards the end of this month.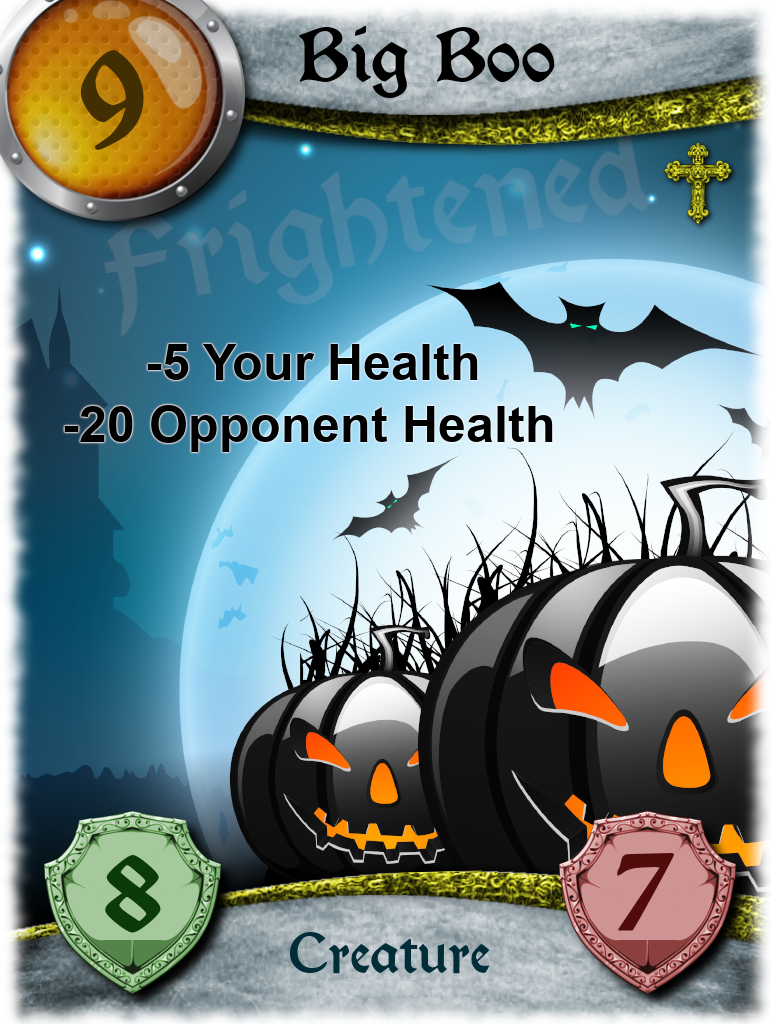 The Orcra is a uncommon playing card, 8 manna needed to play, it has a moderate defence of 5 and decent attack value of 7. Its ability like any tough and vicious Orc descendent, will remove 5 HP from their opponent.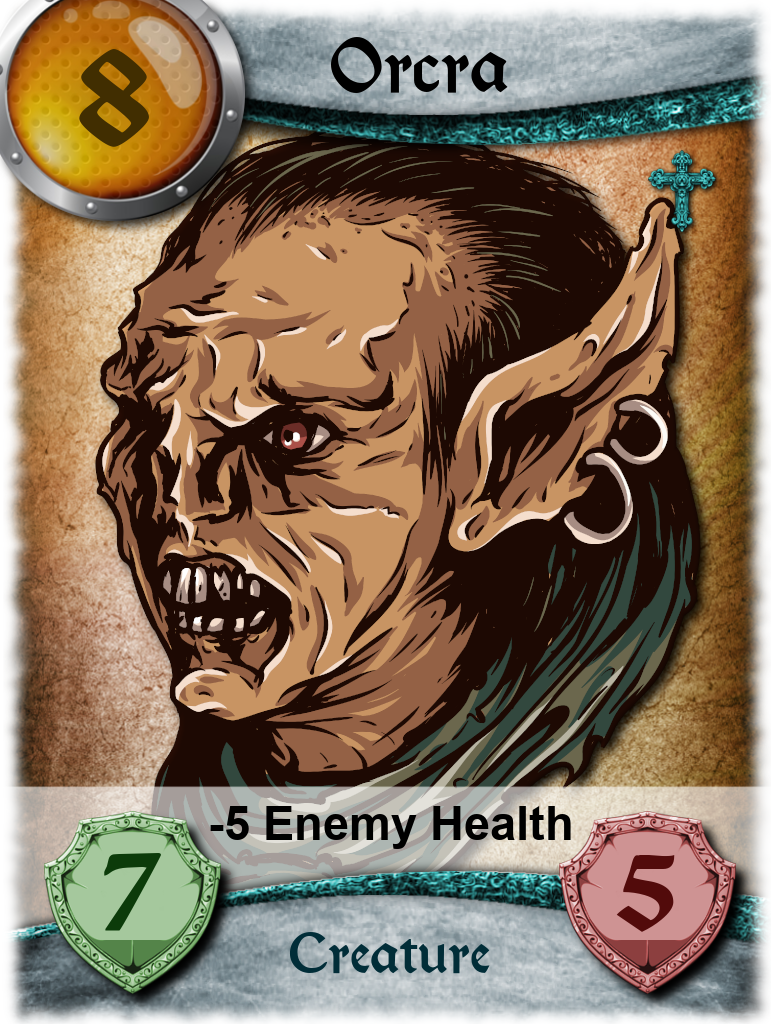 The Wizard card is a magic uncommon card that requires a very high manna value of 14, the good thing is its ability to provide 4 new cards to your hand, which may very well turn the tables on your opponent.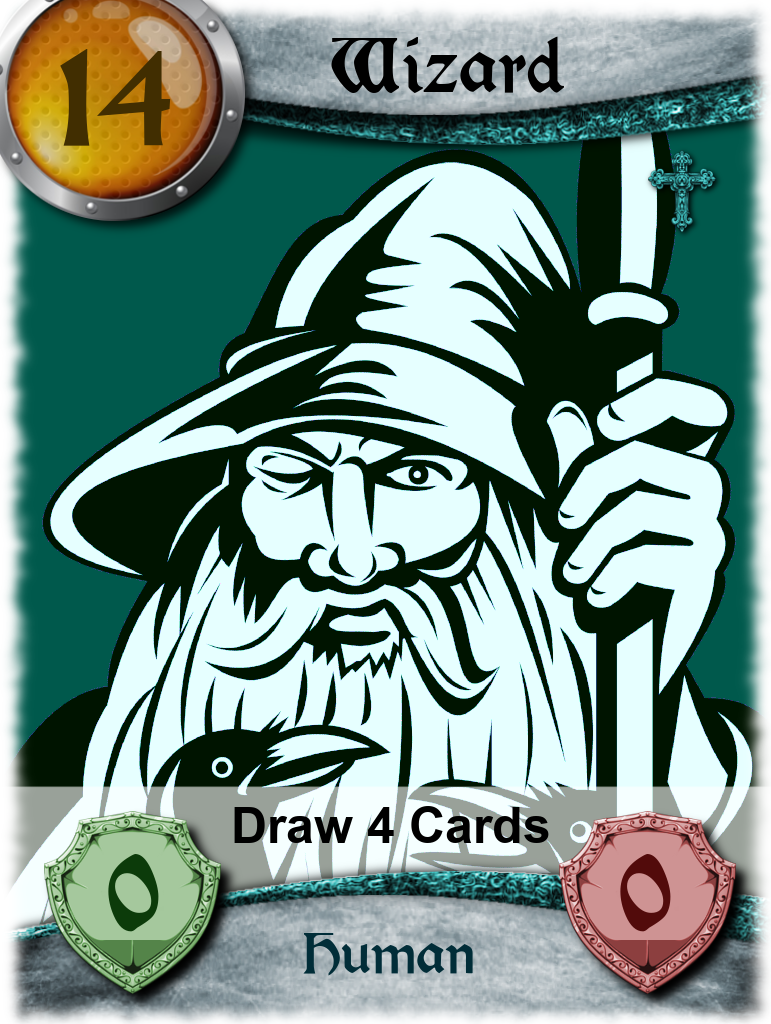 Another uncommon card, In mythology Pegasus has always been a helpful creature and deals the player 2 new cards from the deck, really useful if your hand stands empty in the later rounds. Requires high manna of 10, has a very low attack ability but its saving grace is its very high defence value.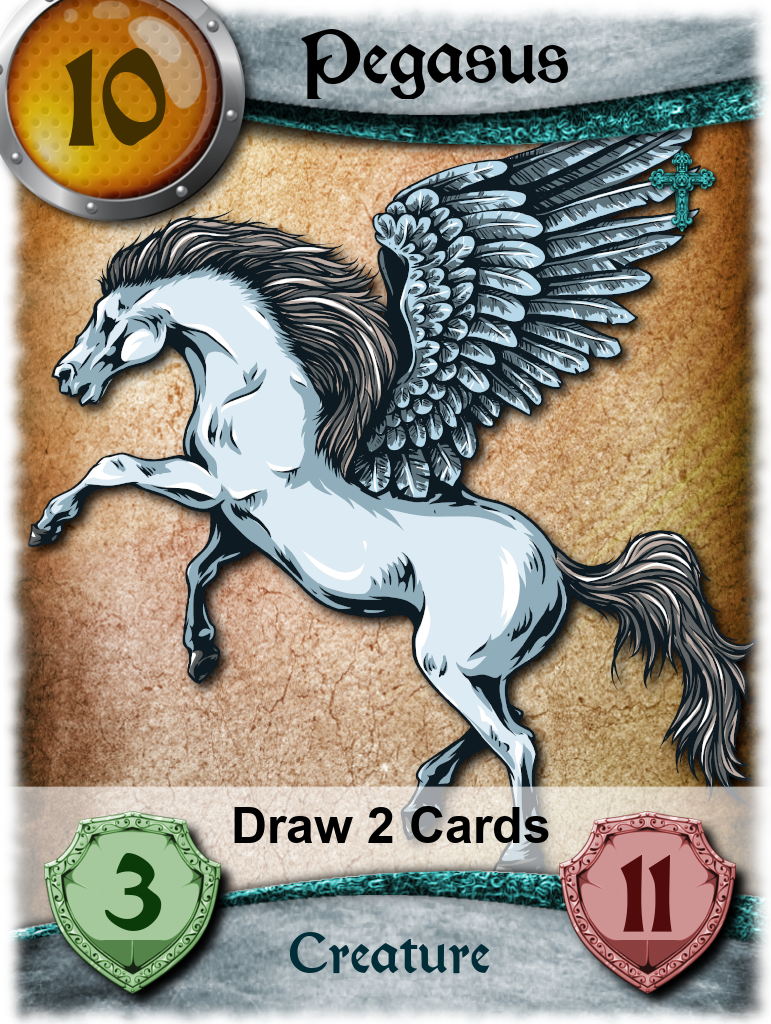 The Samurai card is a medium common playing card, using 6 manna to play. Being a typical blade warrior it produces a descent attack of 7, but a lower defence value of 4. The cards most useful ability is to take 3 points off the opponents inflated attack counters for both lanes.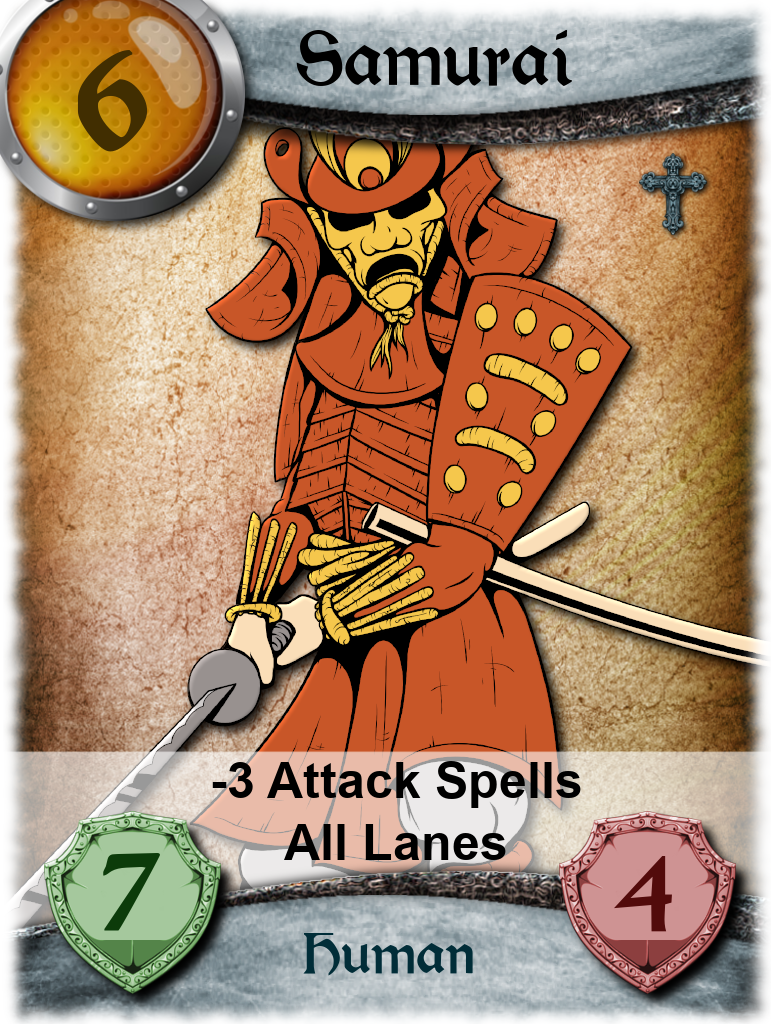 Below is a recent review from a player, which I agree with, there has been so much put into the game over the past 4 years and it's true potential has not been unlocked fully yet. Please note the below is a Russian translation into English.
"An unusual and somewhat unique mixture of a physical puzzle and card battles, shrouded in an esoteric component. In short, we use the ball, strengthen it with various abilities (bought for collected tokens) and go through the physical levels, simultaneously looking for maps for boss fights. But the game is much deeper and plot, and gameplay, high complexity is provided. In my opinion, a very underrated project that deserves more attention from the gaming audience."