We hear your feedback. We're adding smooth movement!

After a short Easter break, we're back with redoubled power and important announcement, which dominated our communication channels during the free open beta phase back in March/April.





Your feedback allowed us to decide on the new movement scheme in the game. Therefore, we have good information for you - smooth movement will be added to the game as an alternative locomotion mode.
Why we implemented the Dash Movement?

Up to now, a dash movement has been implemented, which is characterized by short jumps in a designated field. The player's position is changed by analog thumb sticks or body rotation, thanks to which players can move comfortable on the arenas even after passing the tutorial. The dynamic nature of this type of arena shooter in VR required us to solve the key problem faced by players in virtual reality - motion sickness.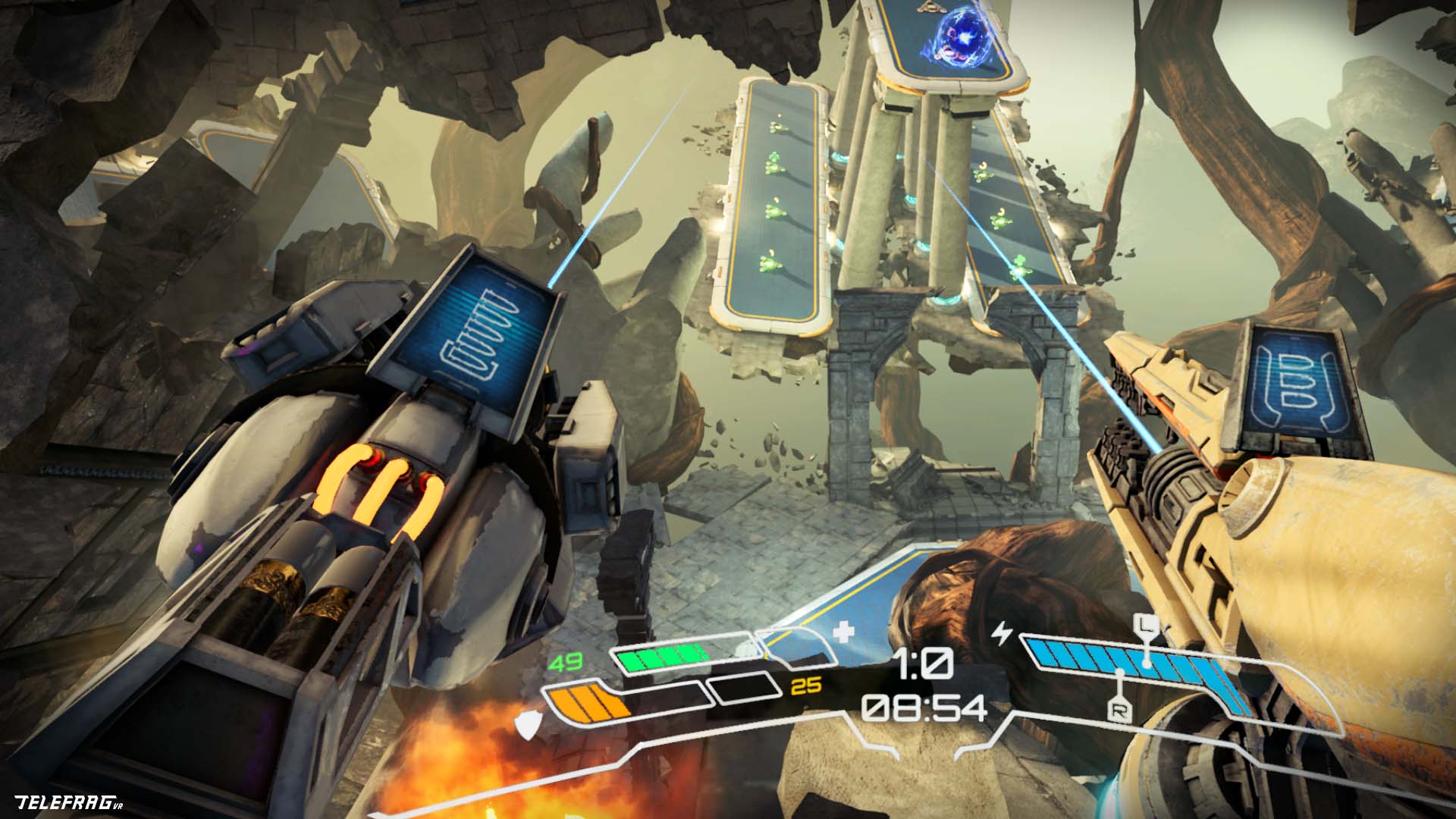 Dash movement should give players a sense of speed and control while avoiding motion sickness, associated with fast movement and accelerations. An additional dimension to dash is "teleport attack", which, as the name says, can be used not only to change position on the map quickly, but also to bring a bunch of missiles towards the enemy.
Smooth Movement - A few words of introduction

According to your suggestions that we received during the open beta, we decided to implement smooth movement. Why? In addition to meeting your expectations, we want to reflect further the feeling that accompanied the clashes in the classic arena shooters games. We believe that hardcore players and old FPS champs will enjoy even more fun by telefragging opponents in virtual reality and finding more and more different ways to surprise the enemy, using not only the data structure of the arenas but also the advantages of the new control mode.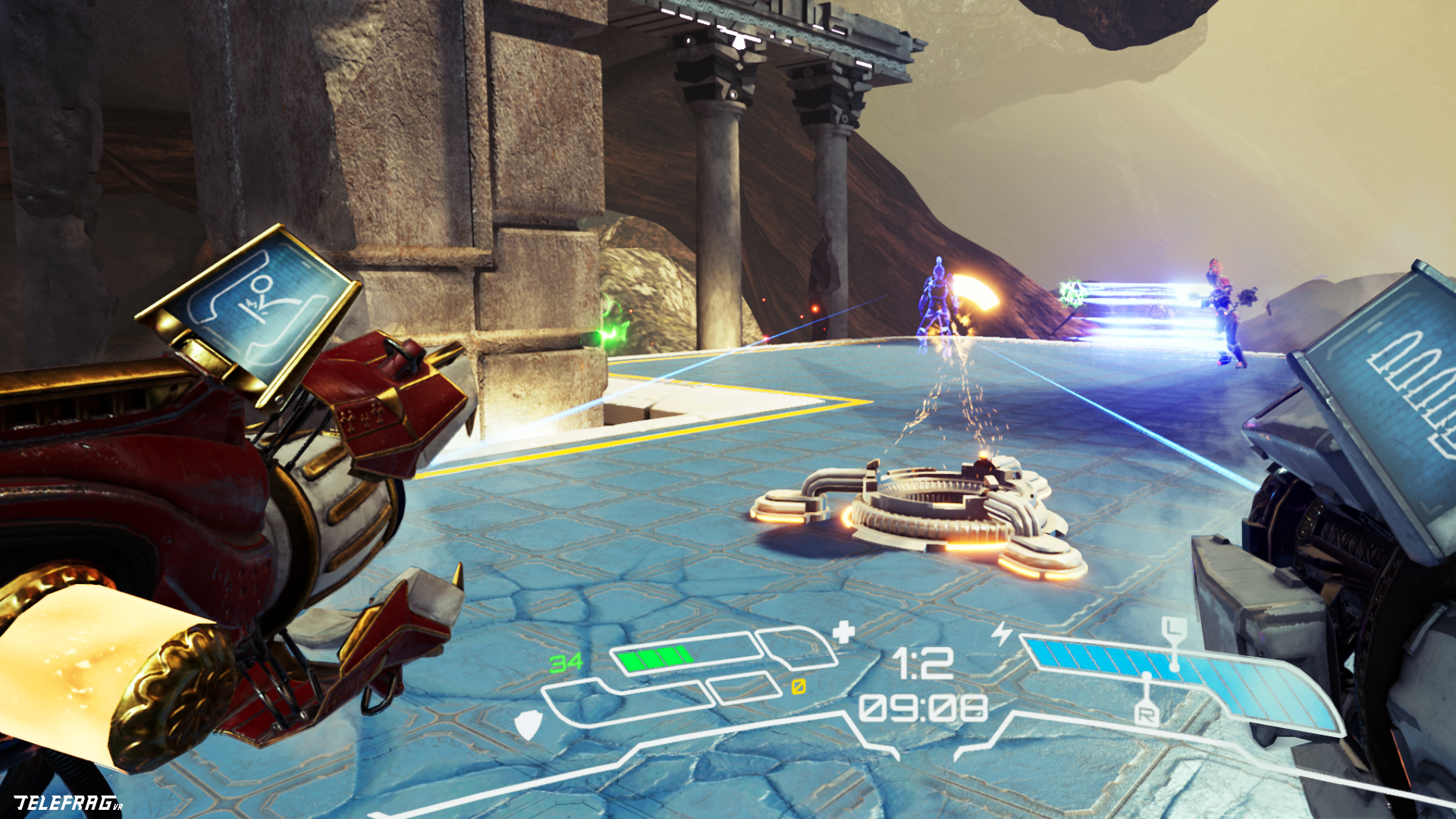 Smooth movement also gives you more precise control, so you will not miss the pickups or the teleport gates. (As a reminder, in the game options you can change the rotation angle for the dash movement). But remember, more freedom also bring some disadvantages. You're more vulnerable to long-range enemy attacks. You can change movement scheme at any time. Just select it manually in the game options.