Check out our new short gameplay teaser, presenting new locations, weapons, and mayhem between players in the multiplayer mode.
WATCH TELEFRAG VR GAMEPLAY TEASER TRAILER
"This summer, you will start a battle on abstract arenas, where you will prove your skill in 1v1 clashes. Master every round in the classic deathmatch formula and climb up the rankings, gaining more and more win-streak. Use the futuristic weapons inspired by classic arena shooter titles. Specify the loadouts and remember that in addition to the selected firing modes, a unique teleport attack is waiting for you. In the end, nothing smells better than Telefrag outta nowhere!"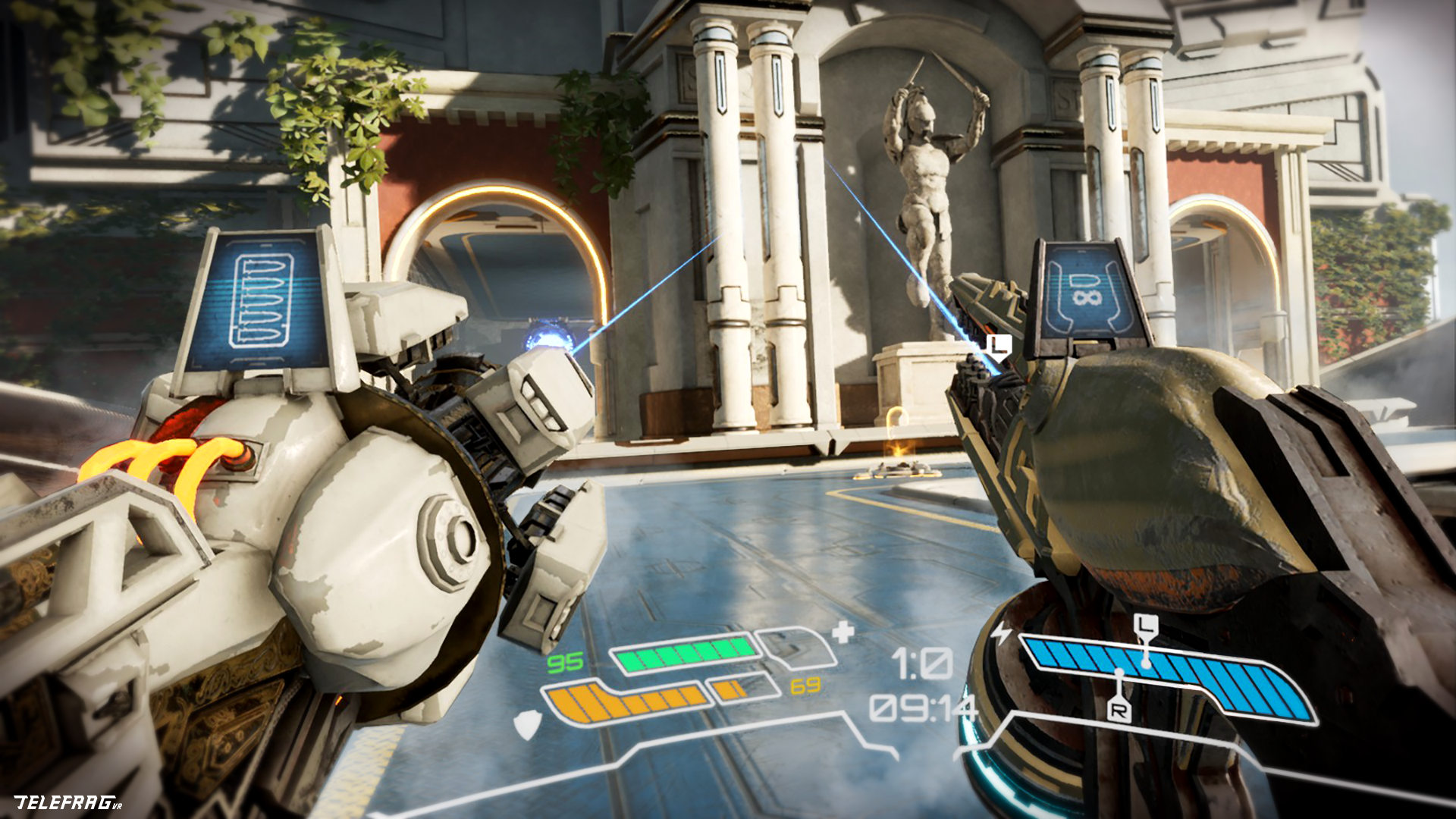 Stay tuned with the upcoming details, in which we will show you, for example, 3dRudder controller in action and another article from the "Classic FPS DNA" series, presenting the map design assumptions, compared with well-known solutions from Q3U or UT arenas.
Cheers,
Telefrag VR Dev Team