Legrand is home to a plethora of fascinating landscapes and cultures. Today we start with the first stop in our tour of some of the game's regions. Who knows, we might have time to give you a sneak peak at some of the regions we're currently working on! For our first stop, it is time to visit Tel Harran, the City of Slavers.
The city of Tel Harran was built by the Ahrimans, a race of intelligent bipedal lions, to show their superiority over humans. The citizens of Tel Harran have been practicing slavery since the city was founded, and their main source of entertainment involves having slaves fight each other to the death in the blood arena, which is exactly where Finn's (mis)adventure begins.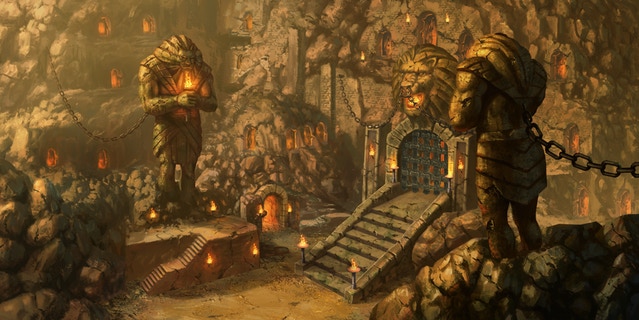 If you have played the Legrand Legacy Pre-Alpha Prologue, then you know there are quite a bit of things to do in the bustling Harrean Market! You can visit the apothecary to get some unique healing items, such as the Bloodstone Shards and Crossbones, or you can go to the Blacksmith to purchase swords and armors - just as Master Geddo orders. If you fancy a ride on the Ruggamsh, it's also quite a steal at only 50 Danaar!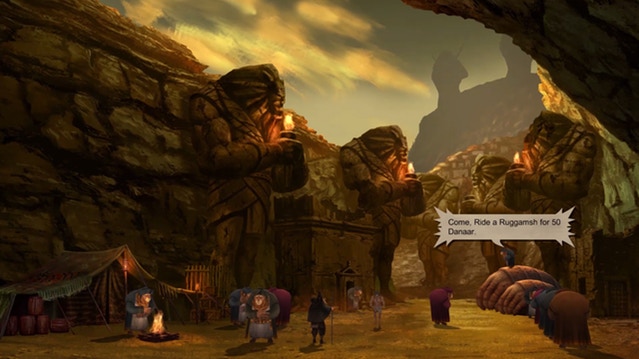 Lady Ahriman by Legrand Legacy on Sketchfab
Or how about one of the rugged Ahriman guards standing in front of the arena?
Ahriman Guard by Legrand Legacy on Sketchfab
Did anyone spot Beggar Uwil? If you didn't, you might want to go back and say hi to him! Don't forget to share your experience in the City of Slavers with all your friends. And we can't wait to read what you have to say about today's update and about your time with the Legrand Legacy Pre-Alpha Build!
And don't forget to Follow us on Twitter and to Like our Facebook page so that you can help us to unlock some extra Social Media Bonus Goals!