Hey there!
Today we will take a look at the new small tech file and will talk about what we want this game to become. So listen up PEOPLE! :)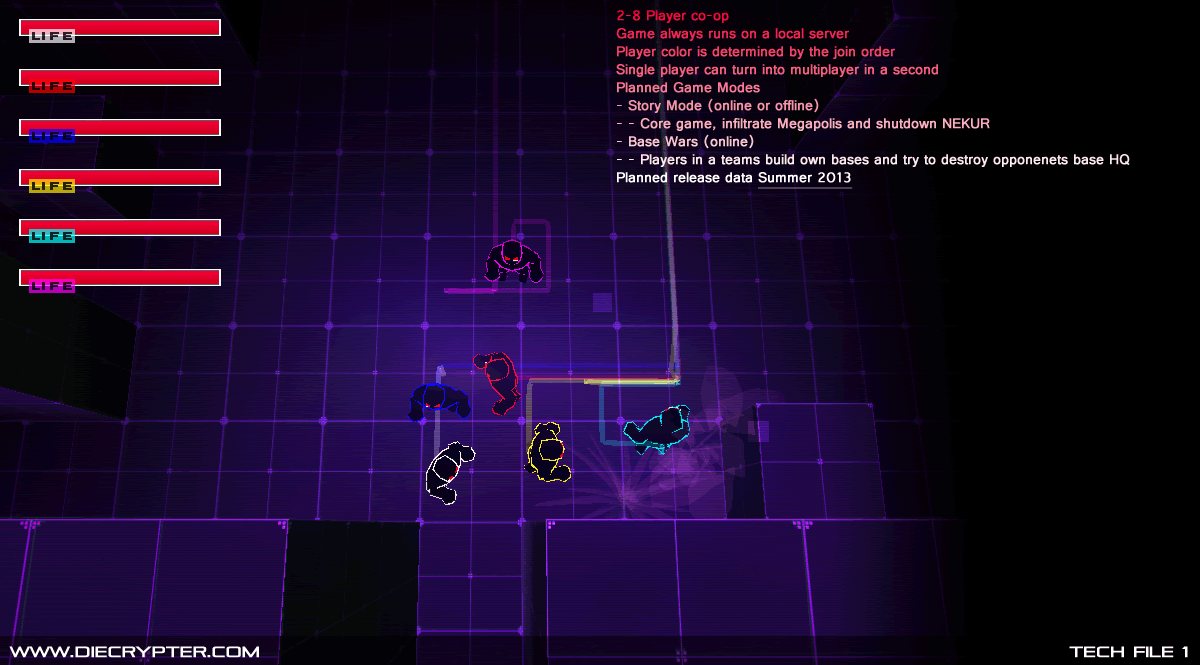 Okay, in this new screenshot you can now see that each different player is highlighted by a different color and a trail. This is very important feature of the game, which i will explain now :D
Basically trails serve few things right now.
1)
If you are playing Base Wars they can be used to track enemy players on the map, this is good if you found a trail and want to investigate where that player went! Be carefull tho, because they can use trails as a trap and lead you to your demise.
2)
Simple... to know who is who.
--------------------------------------------------------------------
Another aspect i want to talk about is a co-op, Playing simultaneously allows players to assist one another in many ways: passing weapons or items, healing, providing covering fire in a firefight, and performing cooperative maneuvers such as distracting.
Stealth! Stealth is going to play a very big part as always! Gadgets, Spy Cameras, trackers and alot of other things that i plan to add.
And lastly Base Wars concept: In a Base Wars 4 vs 4 players fight against each other on a wast procedural map. Each team is given a HQ entity that they must defend, but are free to move it out. This HQ actually needs 1 player to operate because you can construct base from it and research different items for your team mates in order to defeat enemy team, this included Turrets, researches, armory and few other things!
Thank you and i love you all!