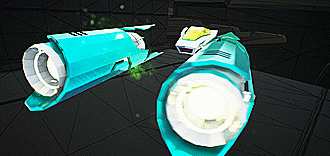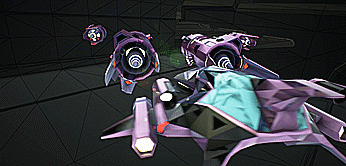 The name Sulha AG Racing is rooted in history. It comes from an old Earth racing team, Sulha Racing, which was born as a joint Israeli-Palestinian project in 2028. This kind of collaborations were fostered and economically supported throughout by the two states, in order to promote stability and reduce cross-cultural barriers in a geographical zone torn by long years of conflict and finally entering a much needed era of peace. Sulha Racing was focused on rally.
The team competed in the last editions of the famous Dakar with good results, expanded its research department and moved in the field of vehicular activities on the Moon during the first colonization phase. The racing branch was disbanded during the Titan colonisation, when the company focused on producing vehicles for mass transit on the new planet. The company was eventually bought and absorbed.
Sulha AG Racing was created as a joint-venture between Mars-based and Titan-based engineering companies. The name and the story behind it represent the intent of uniting different worlds, working together for success. Sulha AG entered the SRRL just a few years ago and grew quickly, becoming one of the top teams and pushing the boundaries of max speed and handling.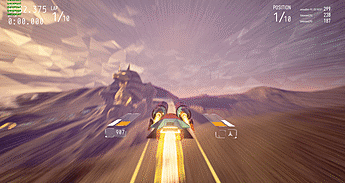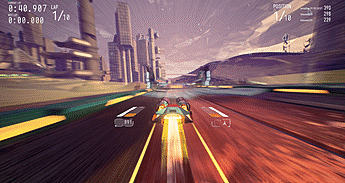 Sulha AG hoverships are blazing fast. In fact, they are 80% engines and energy accumulators. Acceleration, speed and energy are a benchmark for the competition. Much less attention is given to the magnetic grip inducers, even less to the overall structure. For those drivers who are not afraid to take risks and respawn a few times during a race, pushing their driving skills to achieve the perfect trajectory without hitting too many barriers, this is the perfect team.