The most realistic simulator of cultivation of tea culture where you're going to do everything possible for buyers to your raw materials has been satisfied. You have pretty sweat, because even the management of the game is not so simple. Here you will undertake a variety of actions with the tea leaves which need to protect from the weather, locusts and other troubles. Here you must avoid making mistakes, because they can lead to pretty sad consequences, and your buyer simply to be angry. The project is endowed with some secret references that you can find in the course of action if you're extremely careful. At first glance, the process of growing tea seems simple enough, but as soon as you start the game, you will understand that it is not so. The text size exceeds the maximum
A new manager character who will be putting you to new challenges all the time. Be it production or management.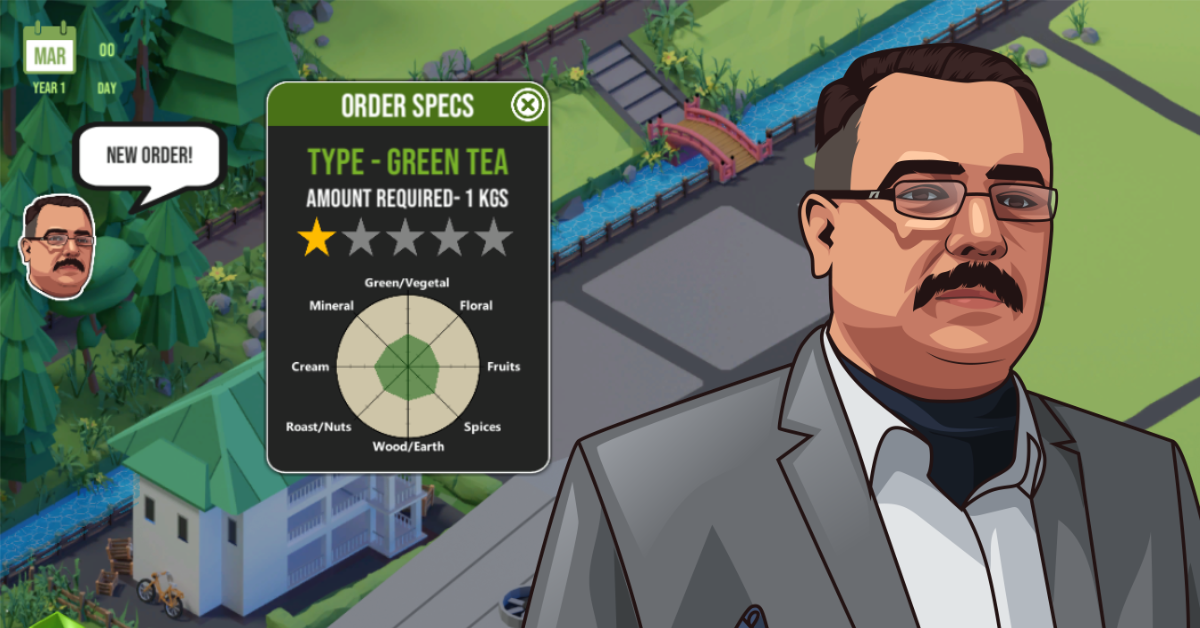 Features
Some of the game's features and mechanics include:
The ability to produce different types of tea. Like Green, Oolong, Black, White, Matcha, CTC.
Choose from a clone bank of different tea varieties, each with their own pros and cons. Use research to make new tea clones with desired qualities.
Analyze the terroir, soil and treat your land to produce the desired result.
Organize work schedules and progress through the game day by day.
Time of the year, Dynamic weather system reflecting the unpredictability of real-world climate.
Protect your tea plants through specific treatments depending on the type of pest and disease.
Prune or pluck your tea. Choose specific types of leaves to pluck for different teas.
Craft your Tea in the factory through the game's 4 tea-making processes: Withering, Rolling, Oxidation, and Fixing. Each type of tea needs to be crafted in a certain way to achieve the best results, so you'll have to learn and master each one.
Simulation engine based on real-world tea chemistry. (With expert consultation from Chengmari Tea Gardens)
Take up the challenges of producing legendary real-world teas to unlock achievements and take the title of 'Tea Master'.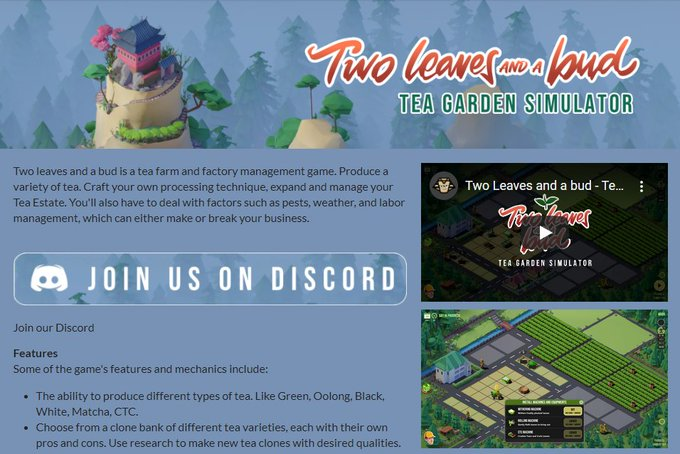 Everything starts with the Plucking choice. Although 'two leaves and a bud' is the perfect pluck. You can experiment with any combinations and preview it in the leaf inspector.