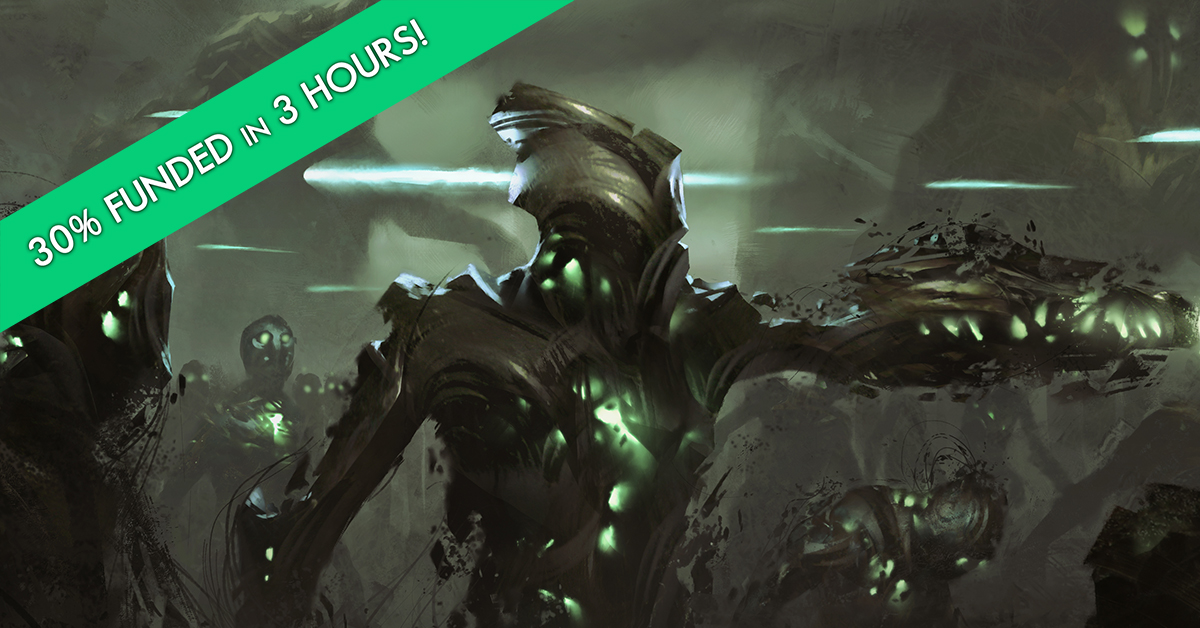 Seattle, WA October 28th, 2019 - Tau Ceti Studios launched their sci-fi strategy game Void Eclipse on Kickstarter and the project is 36% funded in the first 5 hours!
The Kickstarter will be a blend of genres for fans of turn-based 4X empire building, story-driven single-player campaign, and a card battling strategy for control of planets and star systems.
The Kickstarter announcement comes after 3 years of independent development. Players explore unique planets and star systems to discover the origin of the android protagonist, saving an alien empire faced with a mysterious threat!
Characters in Void Eclipse are represented as cards in tactical turn-based combat, while they evolve their empire throughout a story-driven single-player campaign. The game is slated for a release to the PC in 2020, and the Kickstarter is on track to exceed their funding goal.
Their Kickstarter campaign can be found here, which includes additional details about the game and a short interview video with the 2 primary developers.

Below is their announcement trailer.