Hello everyone! We're toiling away. Here's our development update from August until roughly now (this post includes some work in October):
---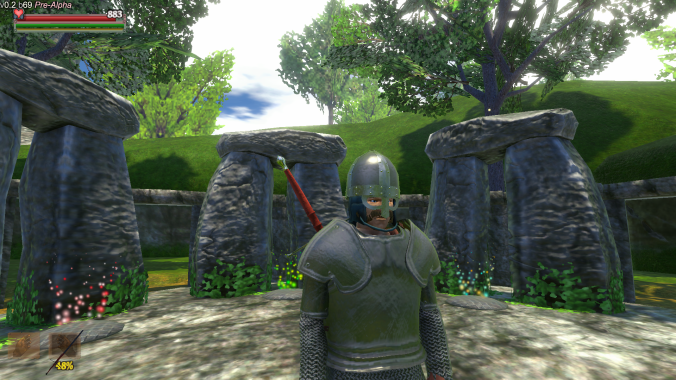 During these 2 months or so, I've worked on improving some of the older pieces of iron armor, mainly the cuirass and pauldrons – both large & small (large ones shown above). Along with previewing a newer helmet variation.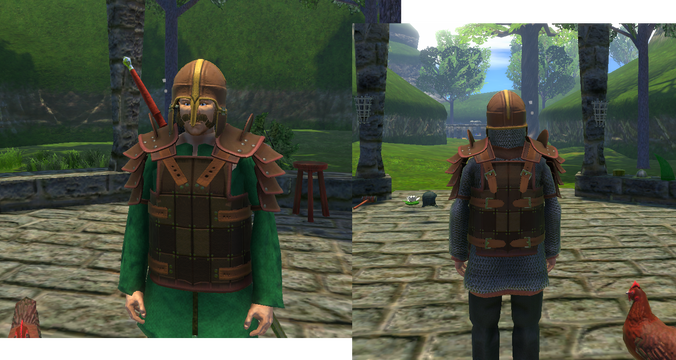 There's now Leather Armor! Some of the pieces made include: pauldrons, cuirass, and a helmet. There are two sets of pauldrons, the smaller ones look like this: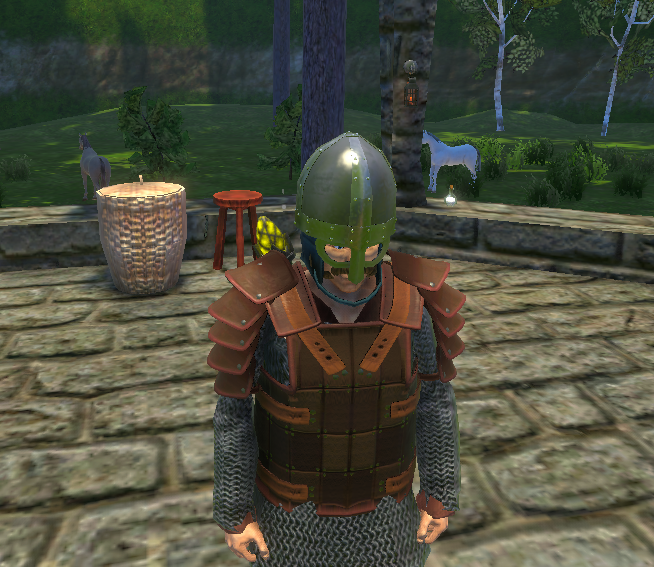 The leather armor, overall, is much lighter than its metal counterparts, which will allow characters to move around a bit quicker whilst having the benefit of some protection.
---
Some additional shields have been made. First up-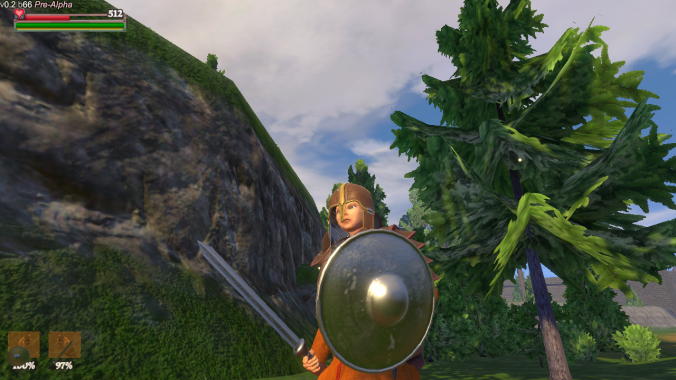 A small and lighter shield, as opposed to all the ones currently in – besides maybe the plank shield.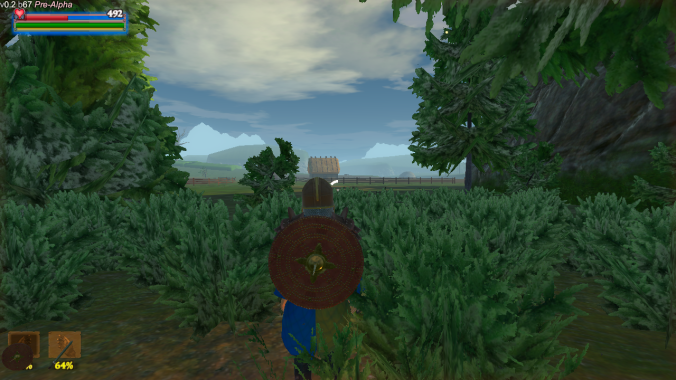 A little larger than the buckler, still lighter than most the old shields (lighter than the Iron Kite or Norkfolk), and it includes a spike! This spike may have greater use in the future…
---
POLEAXE
The latest weapon addition to TAR is…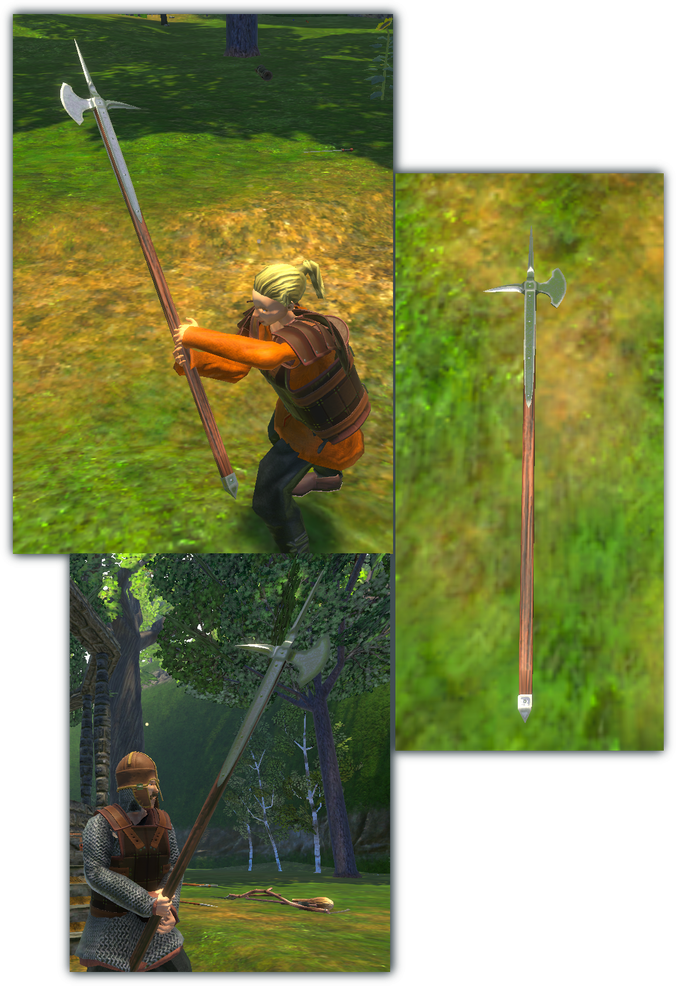 The Poleaxe! This long-reaching weapon is certainly a delight in open areas…
---
CHIPMONK!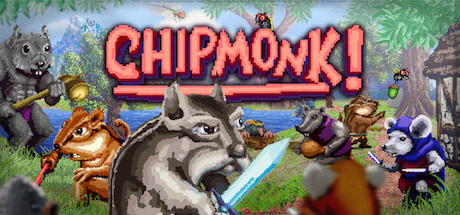 (Wishlist on Steam!)
The release of our other game on Steam is coming soon! Wishlist it to know when it does.
---
(Mmmmmmmm…. Looks good enough to eat.)
Terradim now has cookies! Complete with 32×32 texture maps. Look good don't they?
---
Various UI Tweaks: You may have noticed the upper-right game HUD is a little different.
Started adding some rewards when victorious in the arena. Currently, a single gold coin is awarded per victory. :D
Adding more enemy spawners in various scenes to liven up travels.
Texture atlasing… optimizing.
---
Jon is continuing to squash bugs… There's a lot of them right now. But we'll get them eventually.