PATCH
New patch for the game Tank Universal 2 today.

This includes fixes for upgrades not being correctly retained between levels or when restarting a level after game exited and reloaded.

Issue also fixed whereby player could lose upgrades if restarting game at a level where player was first spawned on foot and not in a tank.

Tank repair bay height increased so if player in heavy tank (or respawns in heavy tank) will not get stuck.
This could be a problem in the level 'Difficulty Spike'.


PRICE DROP
The game has had a price drop recently, making it even more attractive to get in a tank and blast virtual baddies.

So read what the reviews have to say and give it a go!


BONUS NEW UNIT
Finally, as mentioned in the discussion forum the other day, this update includes a new unit: the missile tank.

Pinterest.nz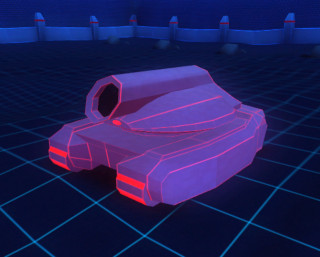 The Missile Tank only appears in zone 4 - so later in the campaign - and appears primarily in fortress assaults and defence levels, but may appear elsewhere.

The sneaky unit has the ability to fire a large homing missile at a target from a distance.

This missile is deadly but slow moving and can be shot down.

If the player is targeted, a warning will appear on the HUD and the direction of the missile can be see from the radar, so keep an eye out!