Is a truck still a truck if it's not actually a truck at all and is actually just a tank? I don't know or care, but tank tracks make for some interesting new truck designs. There's currently just one tracked part, which you can see a close-up of below. It's a fairly standard tank track design, but I'm planning on adding some new tracked parts in future.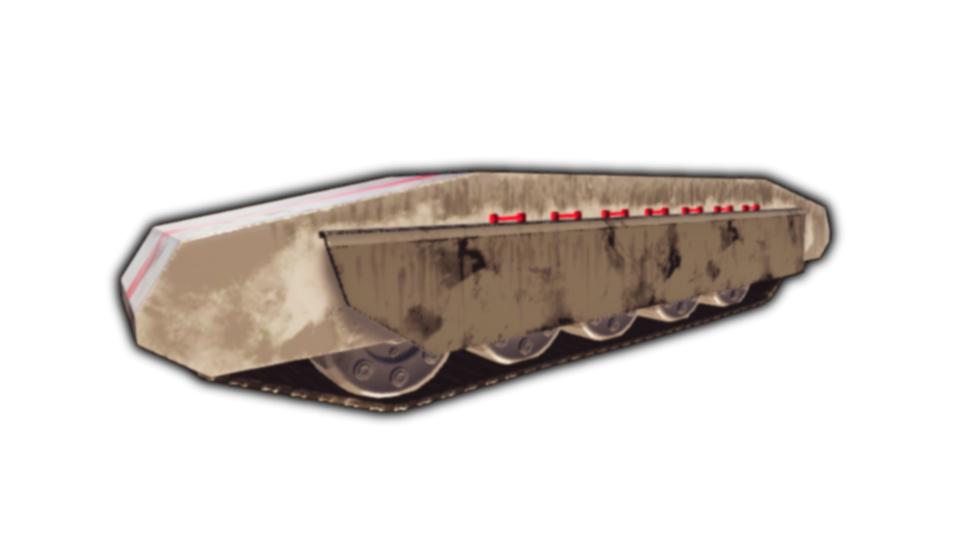 All of the parts required to build a regular tank are now in the game, so you can put one together like this:
But we can do a lot better than that, Truck the System is all about taking creativity to the extreme. Here are a few more interesting tank-based designs: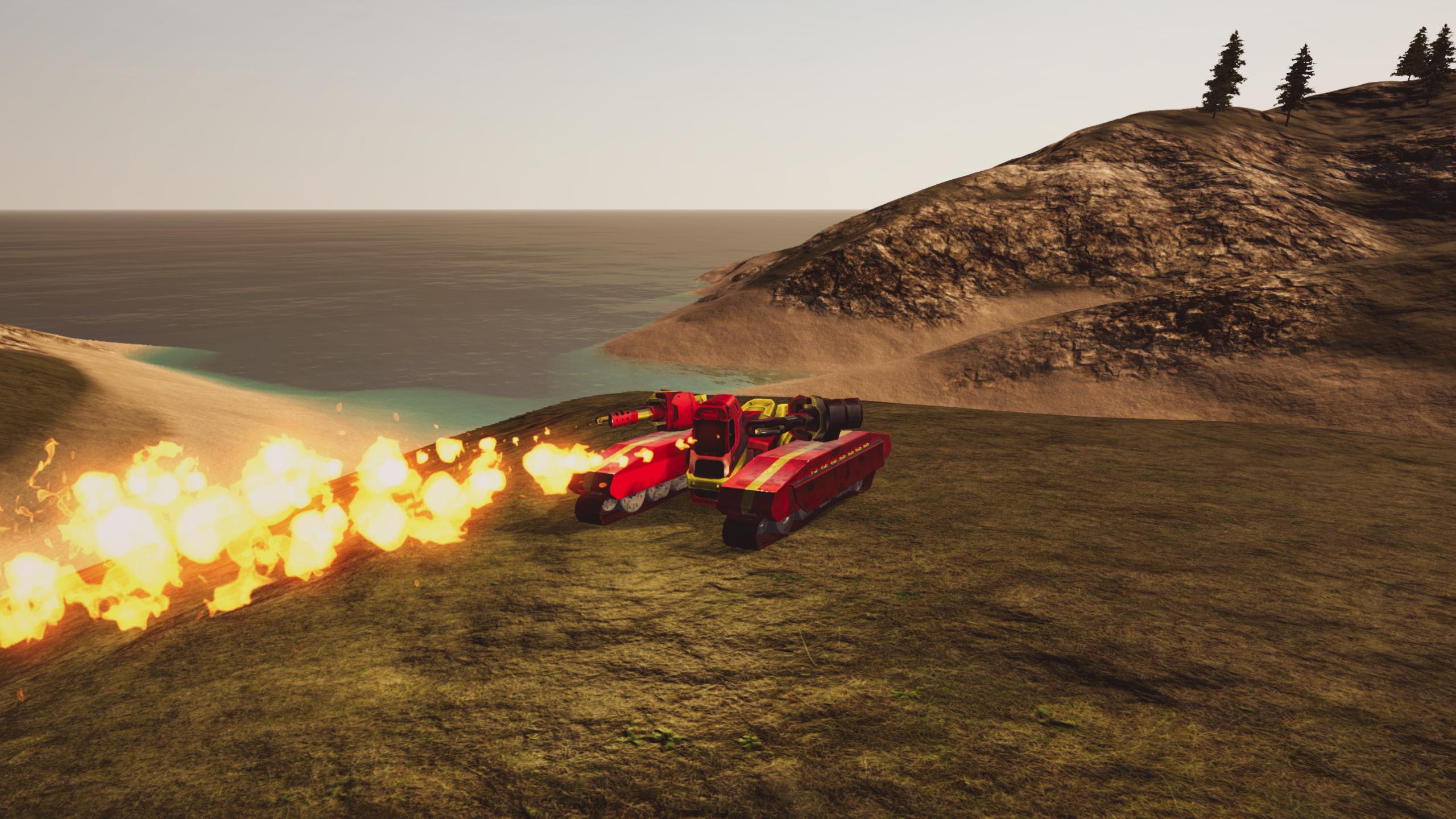 Flamethrowers make anything cooler, especially when you pair it with a fire-red colour scheme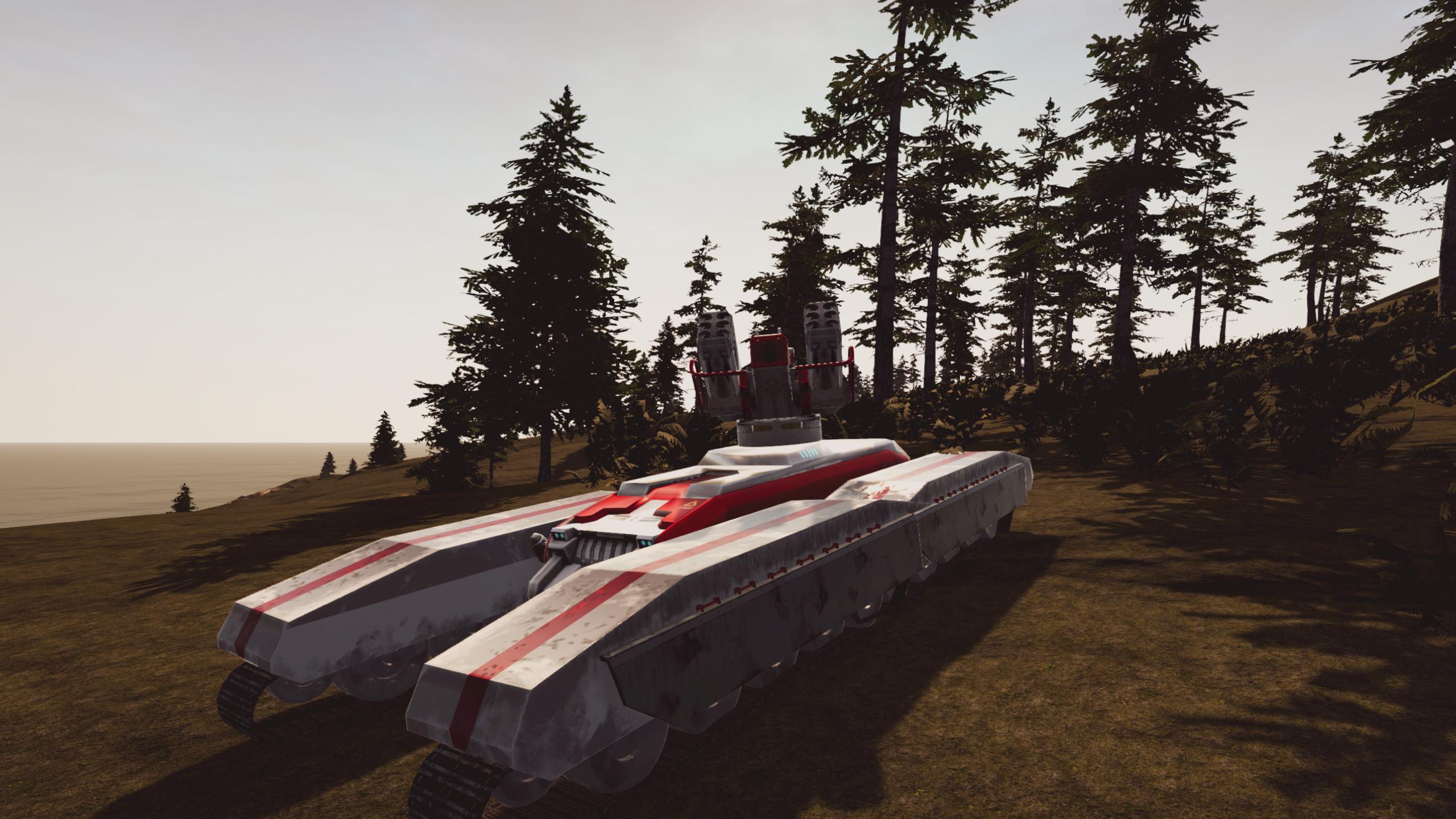 Why limit yourself to only one pair of tank tracks, though? Now you can travel around in style in this tank-limo. Also comes with a hefty rocket launcher, just in case.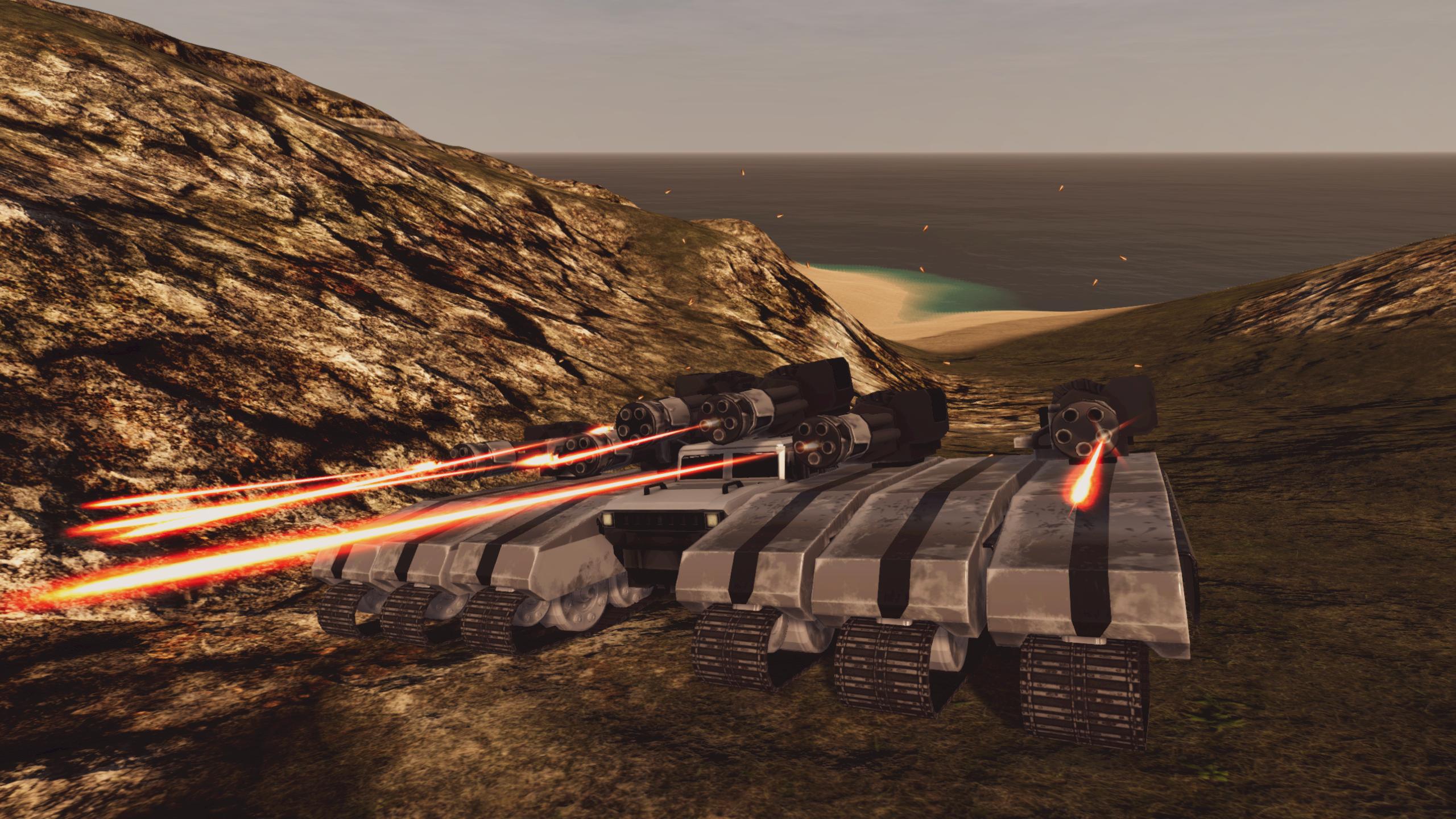 I think this one is a little excessive even for me. This truck is a real road hog, but I doubt anybody will do anything about it given its firepower.
Demo
Tomorrow! The alpha demo will be releasing on indieDB for you to play, so give us a follow and you'll be one of the first public alpha testers! The demo will allow players to build trucks using all of the parts currently implemented, with no restrictions. There are 5 demo tracks made by me which you can play through, here's a quick sneak peek of one of the new tracks, which was made in the in-game level editor.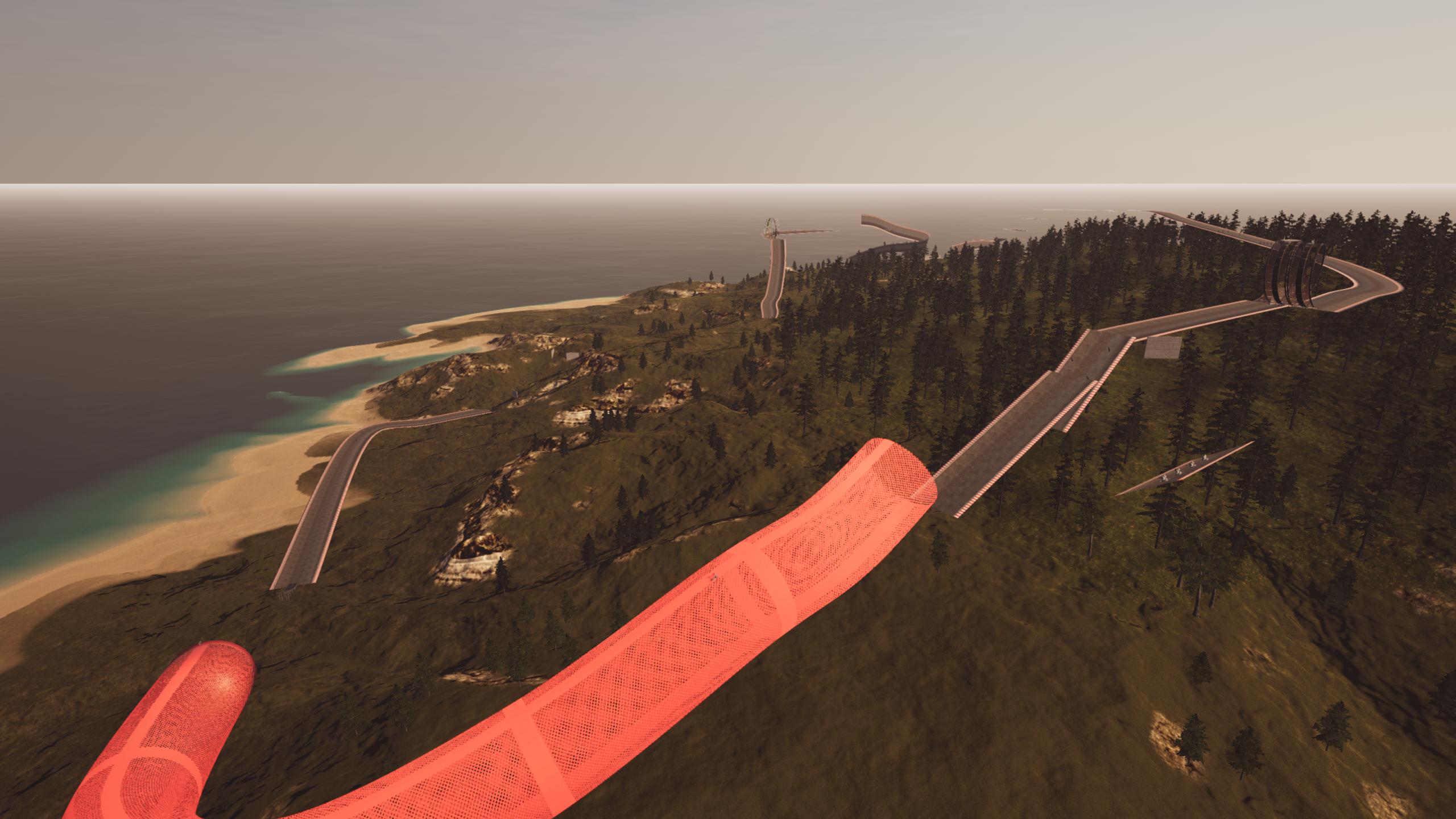 Wishlist now on Steam!