I want to introduce you to someone !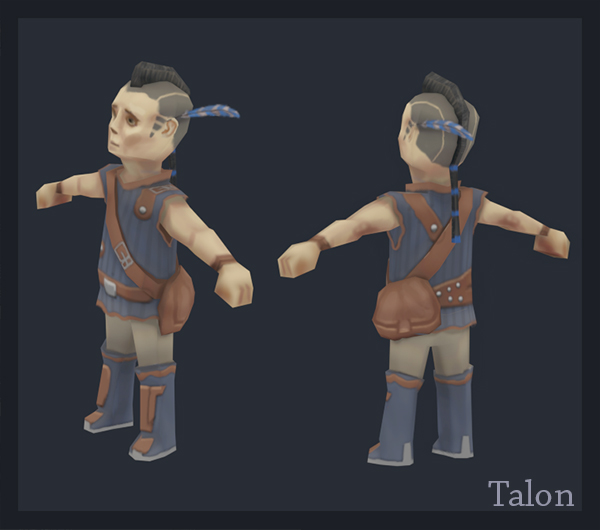 This is Talon !
As one of the playable Characters he naturally comes with alot of strength and courage !
The blue feather was given to him by his tribe, for bravely mastering a dangerous and long lasting ordeal. Therefore it is also a symbol for his special abilities which you will surely find useful later on in the game. He wears it with great pride, so dont lose it ! ;)
My next step will either be A* Pathfinding (as seen on wikipedia)
or a proper gameplay video. So stay tuned mates !
Also I would like to raise awarness for my IndieGoGo Campaign, if you dont mind. check it out at: Igg.me
The pledges there are no one-way street, you also get something for it, thats only fair. :)
Just check out the perks maybe theres something in for your taste !
Please help me to get the word out about Cropling, I'm certain alot of People would enjoy a HarvestMoon - Zelda mixup !
Share, twitter- whatever you like, my sincere thanks would be with you. :)