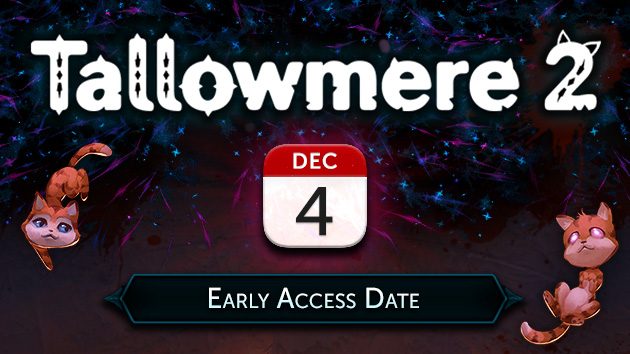 Lady Tallowmere is pleased to announce...
Tallowmere 2: Curse of the Kittens

will launch as an Early Access title on Steam and itch.io on:
Friday, 4 December, 2020 @ 11:00am PST (GMT-8)
---
Player modes at launch
Single-player
Play solo.

Play with a game controller (Xbox One or PlayStation 4 recommended), or keyboard and mouse.
Couch Co-op
Shared-screen local co-op.

Up to 4 players.
Play with 4 controllers, or 3 controllers and 1 keyboard.
Online Co-op
Play with friends online.

Internet connection required.
Up to 4 players per dungeon.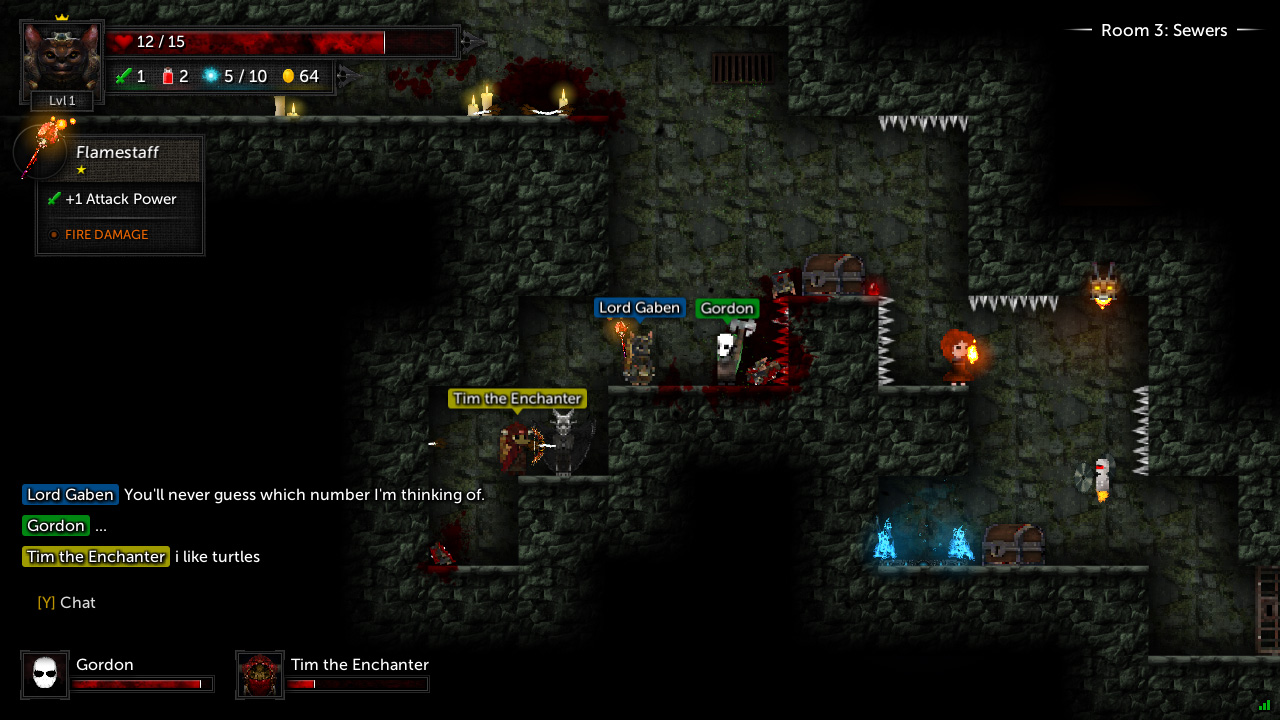 ---
Languages at launch
English

Simplified Chinese
Portuguese - Brazil
---
Differences from the demo
Room limit removed
How far can you go?

Enemy levels, item rarities, and room modifiers will scale more naturally.
Kitten limit removed
Can you rescue 9 kittens in a single run?

Careful – they're fragile.
Achievements
Starting weapons
The Weapon Rack is ready.
Character classes
Leaderboards
Can you make it to the top?

Categories for each player mode and significant version.
Online Co-op
---
Server locations at launch
California, USA
New Jersey, USA
Paris, France
São Paulo, Brazil
Sydney, Australia
Tokyo, Japan
Beijing, China
For the latest info, please view Tallowmere 2's Server Status page.

If you'd like a server in a region not listed, please comment below, or contact me.
---
Questions & Answers
Launch discount?
There will be a 40% discount at launch. After that, only 10% discounts are planned throughout Early Access.
LAN Co-op?
Local Area Network Co-op is planned, but not quite ready at this time.
Community servers?
Documentation, knowledge, and server-deployment script generation is pretty much done and ready.

I will publicly release info on how to host your own community servers once Early Access has launched.
Can I stream and record the game?
Yes! Please do.

If you'd like any branding or artwork files, please check out Tallowmere 2's media kits.

Also, Tallowmere 2's music was licensed royalty-free, so you shouldn't run into any takedown issues.

See you in the dungeons soon.
– Chris