...and, luckily, not that many back. It's difficult to not appreciate the beauty of Ren'Py software, which is the most popular engine focused on the development of Visual Novels, at least in Europe and North America. It even turned out that we can introduce almost all of our early concepts and make everything run smoothly.
After some time spent on learning and testing, we are reaching the final stage of development - the implementation of newly appearing graphics and working on animations.
However, we still have to deal with bugs. Some spelling errors, connecting lines of dialogue with a wrong character, misplacing a line of code or forgetting to change an important variable. A month ago the game was pretty much a mess, but I'm glad we finally left this part behind.
Still, I made some spectacular missteps and it's difficult to say which one of them was the dumbest. For example, right after the first version of the prototype was made, I decided to replace names of two of our NPCs. Lea became Mita, while her son, David, became Pudens. I quickly replaced these words in the files and moved to the further tasks.
(The reasoning was that the original names were placeholders, while the new ones were following the lead of all the other characters from Windy Meadow. The names I invented are based on specific words from classical Latin, which are related to character personalities or their actions and background.)
It doesn't require a genius to realize that 'lea' is a very common group of letters in English. In result, a big part of our dialogues got filled with hybrids such as Mitarning, Mitad the way, at Mitast, cMitaned, fMitas... It was too late to return to the older versions of the files and even a couple of days ago I found a word that I had to purge from an old Mita-infection. The dumbest thing is that it was all very easy to avoid.
The greatest facepalm of mine, though, happened yesterday. See the screenshot above? The background looks pretty cool, doesn't it? I even added a new sky to it. So cute.
And here is how it looked for over 2 months:
I literally didn't notice that this the picture that covers over half of the screen was oversized by 75%. I was even planning to put it in our "to do" list and describe it as "not as good as the other ones, needs to be revisited".
Thankfully, I have no reason to think there are other mistakes of this caliber. There is a different problem to think of now - the game's pacing. But I'll focus on it in the next devlog.
Also! If you missed our latest ScreenshotSaturday entry, you haven't seen this background that is one of the personal favorites of our writer. He was quite ecstatic about these masterful color choices: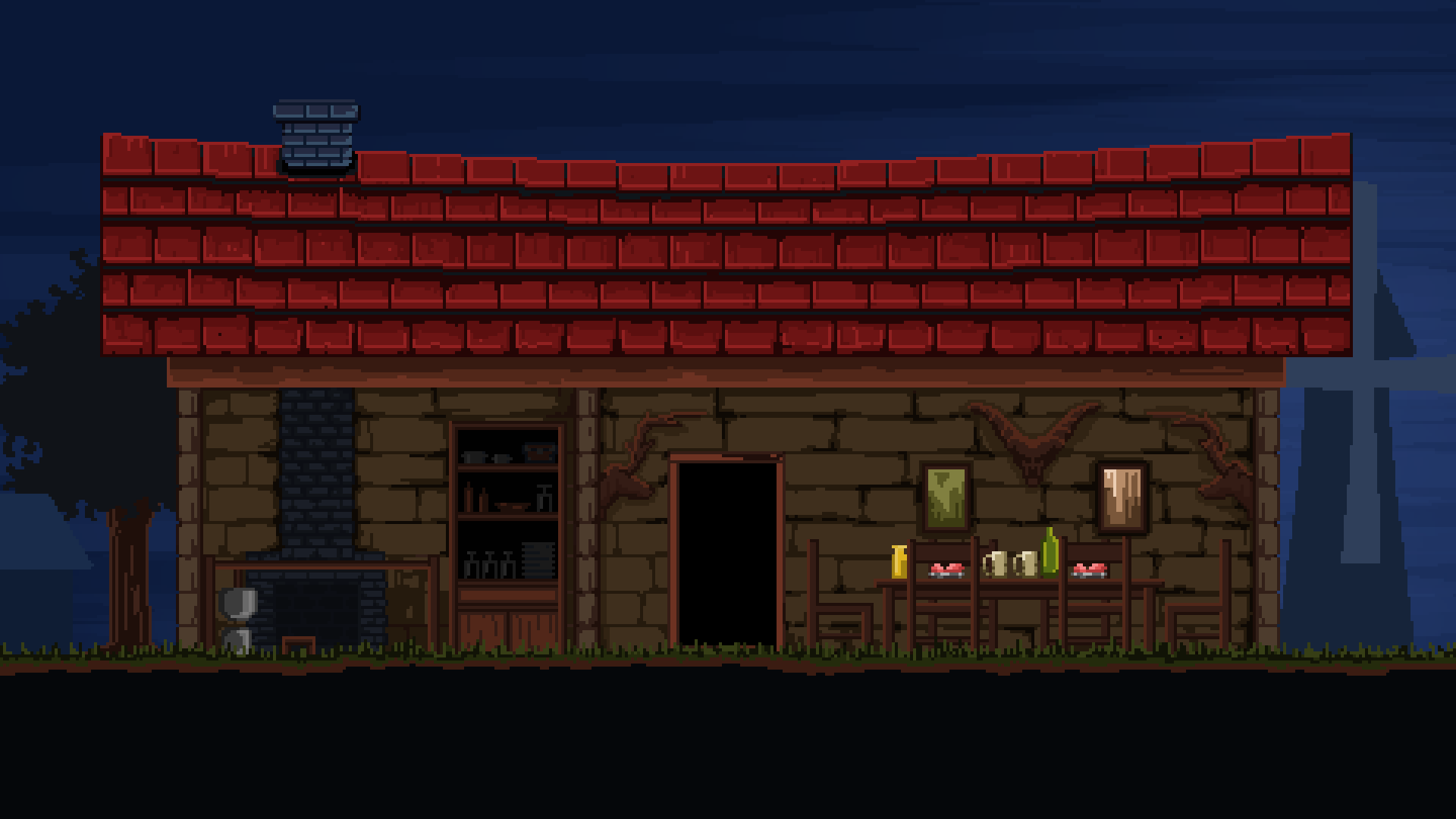 While during the IndieDevHour we also shared a portrait of one of the lumberjacks who came to Windy Meadow from the city:
Be sure to follow us on Twitter and Facebook to stay in touch with us and keep up with our updates.
See you next time! : )