Hello IndieDB!
This is our first entry for Space Company Simulator, so we would like to present you with a basic overview of the game and its features.
Space Company Simulator is a realistic space tycoon management sim set in the present. The game was recently released in Early Access on Steam.
Watch the Gameplay Trailer:
Overview
The gameplay is based on turns. A single turn represents seven days of the company's lifetime and there are four turns during each month. Each move can take you a long way, so you have to be sure it's the direction you want to go!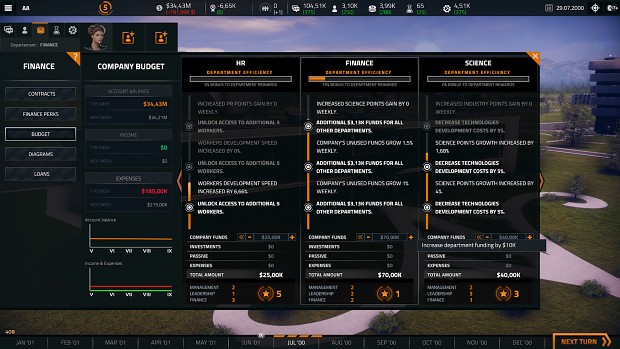 As the CEOs of a space company, dear players, your management skills will be put to the test. Your responsibilities will be to:
safely launch new space missions under extreme time pressure

expand your base and outrun the competition

hire staff to help you run the company

discover new technologies to progress

produce and test rocket components for partner agencies

and more!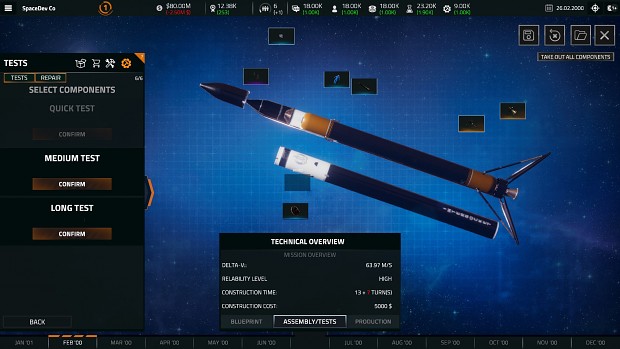 It's your task to carefully plan your actions. Some of them, such as researching technologies, can only be performed one at a time. Make sure to arrange the work carefully to reach the best outcome and let your company prosper.
As in chess, if you don't have a few moves planned at a time, you might find yourself with no way out!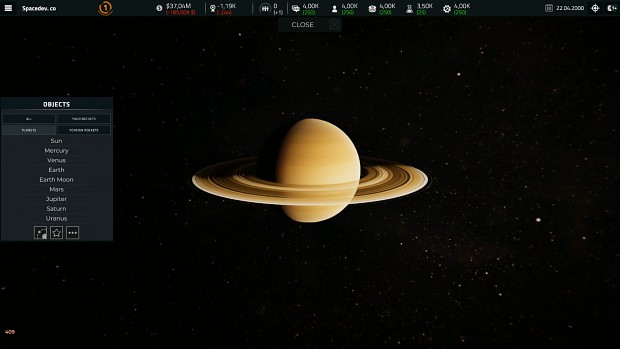 And that's it for today, dear future CEOs. Now it's your turn to start a company that will move humankind forward in Space Company Simulator!