Ok great news guys, I finished the takagi mansion outside the mod so all that is left now is the ingame editing for the location and then it will be complete. Hopefully no more editing in wings 3d and now finally after weeks of not editing ingame I can get to it.
Over a month of development has gone into the creation of this scene and done all by myself which has been really hard since I haven't done anything in this scale since the start of the mod last year. Seems like a long time to create the scene but that's how long it takes and also what it takes to do this as it ain't easy especially when I have to create the models, uvmap the models and then texture them so it's alot of work for one person even though it may not seem like it.
This scene involves a total of
73 separate meshes
25 materials
50 textures
Plus a variety of shaders and material settings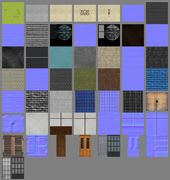 There are three main buildings for this scene, the mansions garage, the traditional Japanese building and the mansion itself. All equally hard to do as I hadn't done anything like this before. This location will be the takagi family's main base/city which is one of the 4 factions present in the mod all fighting against each other and the zombie horde so it will be interesting to see what will happen when you play the mod.
Here are the images I put up which you can see the development of the entire scene from the start so it will be interesting for you to look at. I won't put them all up but enough for you to see what I mean.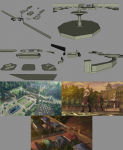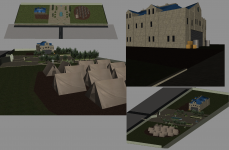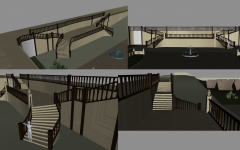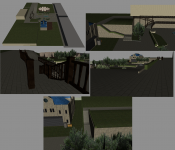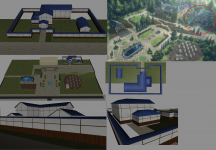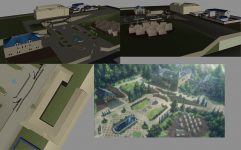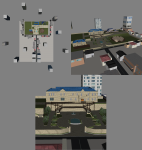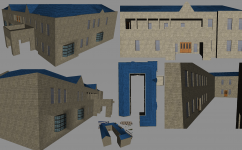 You will be able to play the new version when I get the next scene done which is the High school, that will be the final scene for the mod and then after I will have to fix up the mod such as making sure everything is right with sieges, map roaming, removing all native stuff such as parties and so forth. This should be around a month from now so look forward to that in the future.
Meanwhile you can try out the quick battles which is much better than the alpha v2 which is an old version so don't download a sit's not the most recent version. Thanks for reading so please comment to tell me what you think and also try out the quick battles if your interested.