Early Access in Steam Finished
We are glad to announce that our Early Access stage on Steam is now over. We would like to thank you all for supporting us during this period. Thanks for the bugs you've found, for the feedback you've provided, for the games you've played and created, and for simply being there with us from the start.
Since the beginning of Early Access in March, we've worked hard to add over 80 games and a bunch of new features, to name a few:
New user friendly lobby
Smart matchmaking game suggestions
Ready-check feature
Real-time notifications
Game results mode
Improved user profile and many other small tweaks, improvements, and bug fixes.
We still have a long to-do list and a lot of plans, and we will continue adding new games and new features for you around the clock.

Note that the Early Access stage for the browser version still continues. But we plan on making the basic access free-of-charge on all platforms by the end of this month when Tabletopia is commercially released.
Tabletopia Comes to Chrome and Edge
Also we're really glad to announce that Tabletopia is now available in Chrome and Edge browsers. Now all your favorite board games are even closer!
This became possible thanks to implementation of WebGL (Web Graphics Library) technology which is used to render interactive 3D and 2D graphics without the use of plug-ins. Formerly Tabletopia was not availabe in Chrome due to Unity plugin limitations.
New Games
Near and Far is the newest storytelling game by Ryan Laukat. You and up to three friends explore many different maps in a search for the Last Ruin, recruiting adventurers, hunting for treasure, and competing to be the most storied traveler.
And also don't miss our exclusive interview with Ryan about this game and other Red Raven titles.
Black Orchestra is a richly themed historic co-operative game set during WWII. As historic figures, you are involved in the conspiracy to assassinate Hitler, all the while trying to avoid discovery, capture, and interrogation. During the pre-order campaign earlier this year the game was available to play on Tabletopia, and now it's back again.
Read this exclusive interview with Philip duBarry about Black Orchestra, his other games, and many other things.
Raiders of the North Sea is a strategy game with a unique "place one worker-take one worker" action taking mechanic set in the central years of the Viking Age.
As Viking warriors, you will seek to impress the Chieftain by raiding unsuspecting settlements. Gather your warrioirs, collect provisions, journey north to plunder gold, iron and livestock, and find glory!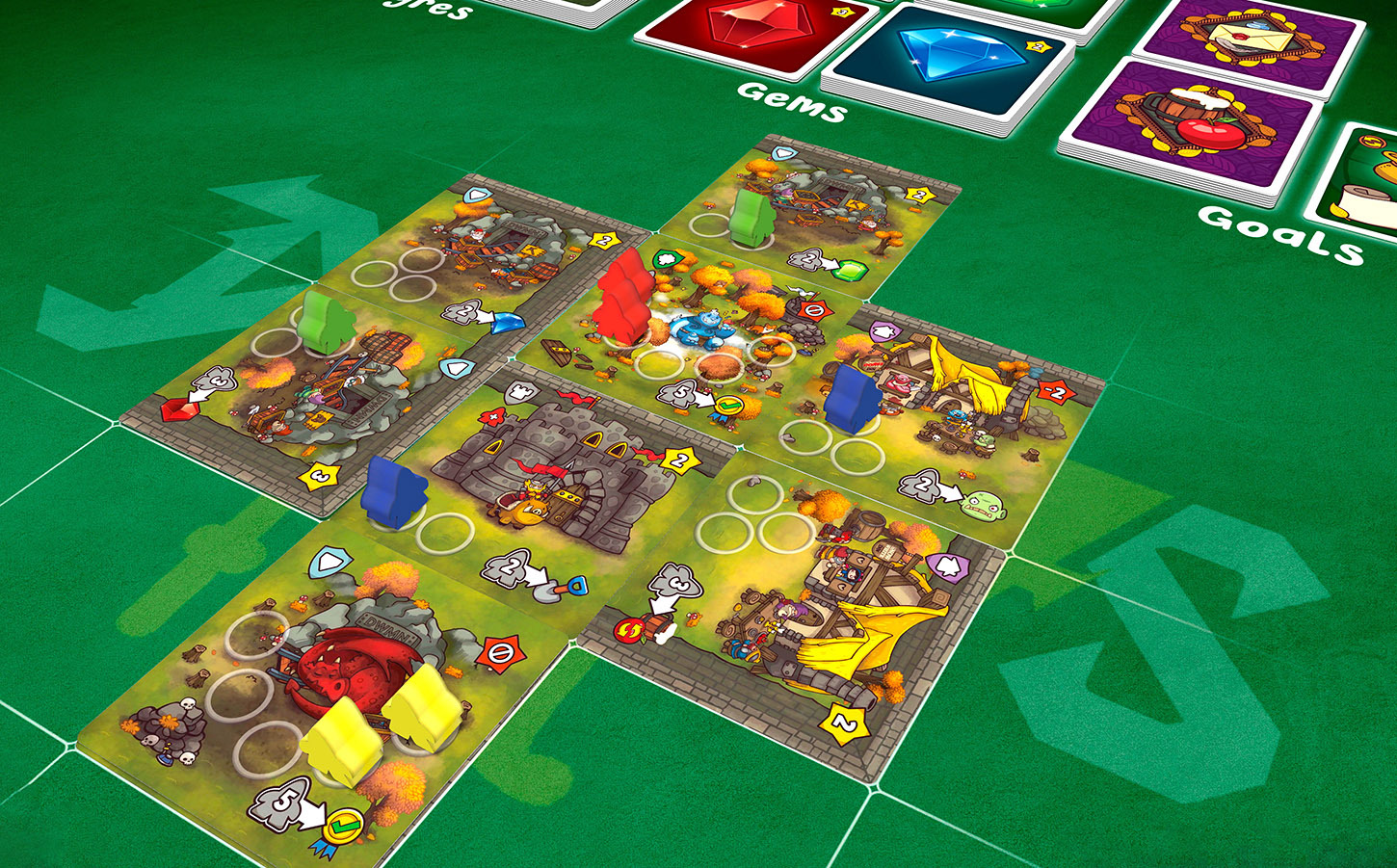 Dwar7s Fall is a worker placement, area control game about collecting gems in order to trade them for food. Build a mighty Kingdom, slay monsters, and get ready because the winter is near!
Follow us:
Or install Tabletopia for free and start playing now on Steam.