Today we have one new tower to show and another weapon available in some missions. The following Images do not represent in-game graphics.
The T-005 is a Russian made light tank widely used by the EDI. In most cases it is an out-dated weapon, but its cheap production cost and easily repairable parts make it a very useful and resourceful vehicle. While the EDI has ample amounts of it in service, the T-005 is normally given to garrisons and even local militia groups in Urban zones. Because it has low protection and an out-dated gun, it is preferably used for ambushes inside large metropolises. It has a 105mm main gun but lacks an auto-loader. This unit cannot be built or requisitioned, instead it will appear in certain missions to provide fire support.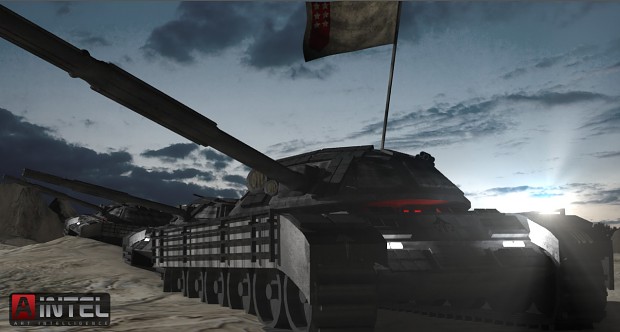 A T-005 column stationed outside Tehran, flying the EDI flag.
The Chinese-built Dragon Mk2 Rail Gun is perhaps the single most proven effective weapon in the EDI Arsenal. It was developed and designed in China with the help of the North American Union, it makes the use of Nuclear Fusion energy generators. 6 generators are required to power a single gun, making it extremely expensive. The Gun has only ever seen action at the battle of Zhengzhou; 3 were deployed with very successful results. Unfortunately two of the guns were destroyed and the remaining one was withdrawn during the retreat.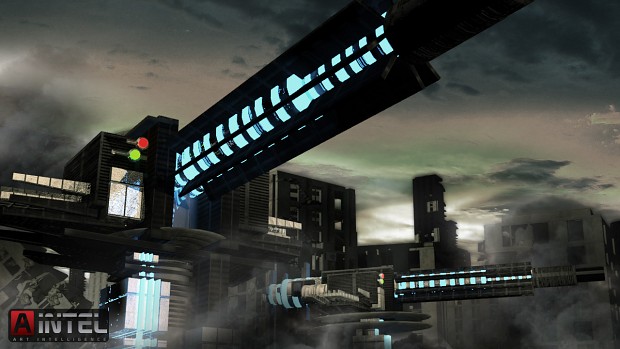 Dragon Mk2s during the battle of ZhengZhou.