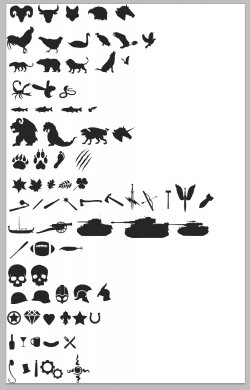 By Reto.Dave, Environment/Props/Concept Artist
I'm currently working on symbols for Assault Team Insignias, and I thought that I would give you a glimse of what i've done so far (it's still work in progress though).
But the thing is, that I am starting to run out of ideas of what else to make, so I was wondering if any of you fine Heroes & Generals players would help me by giving suggestions for other symbols?
Please provide feedback here!
If you don't have a clue about what I'm talking about, then it's a feature we're working on, where Assault Team owners can make logos for their Assault Teams. Take a look at this demo, and try to change the "Charge" in the demo – then you'll see what the symbols will be used for. ;)
-–
Regards,
Reto.Dave