Above is a sample of Swipe Tap Smashes original soundtrack! If you wish to learn more about how this track came to be, read on!
Swipe Tap Smash is meant to be a fast paced, bright, and retro game, so the soundtrack needs to match.
To find music for the game I started by just posting on TIGForums, asking if their were any composers looking to help out with the game. I got about 4 or 5 responses from enthusiastic people, and things were looking great! However, a lot of them got busy with other projects, or just flaked out, and so those initially high numbers dwindled quickly.
Luckily the game is quite small, and so the requirements are also low. Thankfully the musicians that did stick around really knocked it out of the park.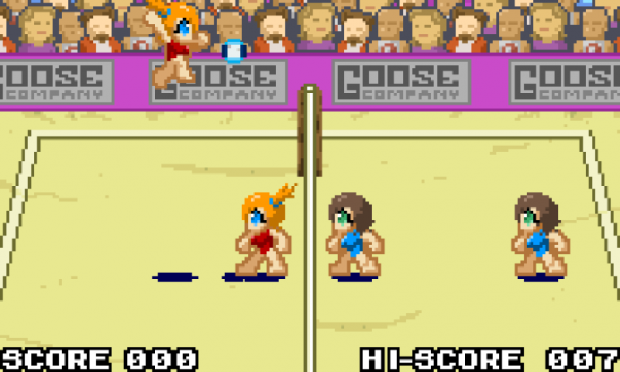 One musician, Ruuvari, has really helped define the sound of the game. When I first approached him, I was asking for a retro surf/rock sound. But as we talked about it more, we realized the surf sound was a little too slow paced, and although it matched the look of the game, it didn't match the feel of the high energy gameplay.
That's when Ruuvari sent me an early version of a new track, and a lightbulb went off. This game was an exaggerated sports game set on faux 80's hardware, so it only made sense that the music be inspired by the 80's too. More specifically the classic 80's sports montage!
This style of music captured the positive and energetic feel of the game, and at the same time was a throwback to the era that inspired the visuals as well. Things finally started to click, and before long, we had the first music track for the game! I couldn't be happier with the results!