I just wanted to update everyone on the state of the patch (0.8.0) since I haven't been very active lately. We're still working on it as best we can but as you all know September is a busy month for those still in full time education. I can't promise a date still but I know it'll be worth it. On top of the new item guide and new updater the patch currently looks like this: Pastebin.com
That's a lot of stuff and is most certainly the largest Crawle update to date. So please be patient with us and keep sharing your ideas, suggestions and bugs with us on the forums.
Can't make a dev log without some sort of proper content so:
A lot of people have been complaining about rivers being the only source of drinking water - this is troublesome since rivers are sort of hard to find (if you don't know the technique).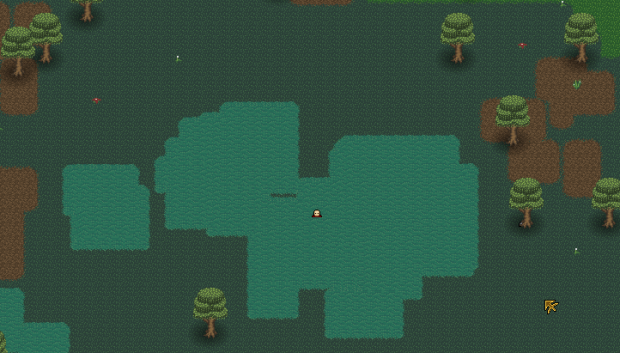 To help with this we've added water to swamps. It'll work just like river water but will have a higher chance of causing a disease.
Thanks for all your support so far. If you want to support us even further why not get involved on our forums or follow us on twitter @sleepystudios